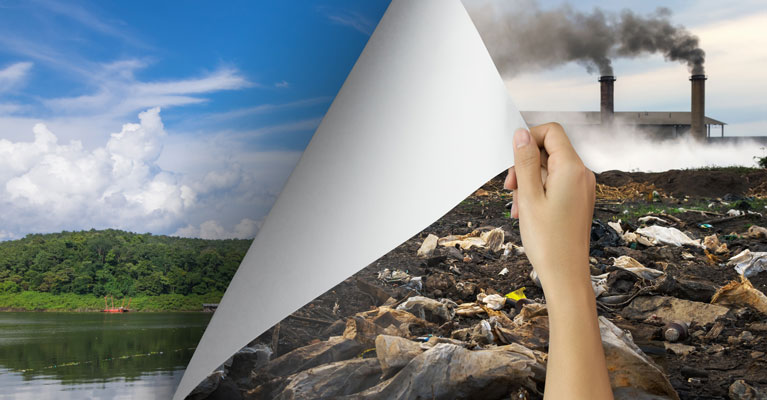 ‌MSc in Environmental Policy
Learn from the best and advance your career in how to make better decisions to manage economic and environmental change
Societies and governments across the globe are faced with increasingly complex environmental challenges, from climate change to local environmental quality, in our cities and regions. The MSc Environmental Policy produces graduates with a capacity to develop environmental policy choices, analyse them critically and to provide guidance in policy implementation.
Illustrative challenges addressed by the program include:
Climate change: reducing greenhouse gas emissions, developing low carbon futures and adapting to a warming planet.
Developing resilient regions, cities and neighbourhoods: capable of adapting to climate change and the increased risk of geo-environmental hazards (e.g. flooding, heatwaves).
Biodiversity, habitat and ecosystem protection: managing resources under threat from rapid urbanisation, resource exploitation and unsustainable agricultural methods.
Increased competition for land-use and environmental resources: requiring policy-makers and planners to mediate and resolve environmental conflicts.
The environment and social justice: with the poorest in society often the most affected by environmental change and risks.
Local environmental quality, health and well-being: understanding the environmental and place-based determinants of individual health and well-being.
---
Why UCD
UCD is highly attractive to students due to the exposure to world leading researchers and the significant career prospects.
UCD is ranked in the top 1% of higher education institutes worldwide.
Degrees with high employability with dedicated careers support.
Ireland's largest and most international university.
Established in 1854 with 160 years of teaching and research excellence.
---
What students say
Former Masters in Environmental Policy student Tiago Reis tells us about his journey from working in logistics to working for a Brazilian NGO in a socio environmental research field and his plans to complete his PhD as his next step in his very impressive career shift.

Tradition
Established in 1854 with 160 years of teaching & research excellence.

Global Profile
UCD is ranked in the top 1% of higher education institutions worldwide.

Global Community
Over 7,000 international students from over 125 countries study at UCD.

Global Careers
Degrees with high employability; dedicated careers support; 1 year stay-back visa (for non-EU students).

Safety
Modern parkland campus with 24 hour security, minutes from Dublin city centre.