Welcome from Professor Timothy Lynch
UCD Health Affairs was relaunched in 2018. As Vice Principal for UCD Health Affairs and Chief Academic Officer for the Ireland East Hospital Group (IEHG), my role is to increase communication and collaboration between UCD, as the academic centre, and the 12 hospitals that make up the IEHG. Collaboration between the clinical services and academia hugely benefit patients & society and this clinical-academic collaboration will aid the development of an Academic Health Science Centre (AHSC) encompassing IEHG and UCD.
An AHSC is a partnership between a university and a healthcare provider focusing on quality and safe clinical services underpinned by teaching, training, research and innovation. AHSCs ensure that medical research breakthroughs lead to direct clinical benefit for the patient.The IEHG will use the strengths of its 11 hospitals linked with UCD to develop academic clinical excellence in genetics, cancer, cardiovascular, women's and children's health, clinical neuroscience, radiology, immunology and informatics.
Ireland is known for providing world-class undergraduate education in medicine, nursing and Allied Healthcare Professionals. However, we need to further develop postgraduate education to dovetail seamlessly with the undergraduate programmes. For example, the opening of the Pillar Centre for Transformative Healthcare at the Mater Hospital will allow postgraduate students to train in their speciality and study within a structured innovative academic environment. We will work closely with the various teaching bodies including the Royal College of Physicians in Ireland and the Royal College of Surgeons in Ireland on this project.
The development of an AHSC will evolve over time into an Academic Health Science System (AHSS) – i.e. incorporating community services to ensure the continuous professional development is available to all healthcare staff. AHSC/AHSS will drive research, grant income and innovation across Irish healthcare and will contribute substantially to the Irish economy. The availability of teaching, training and research opportunities to staff will result better recruitment and retention of staff as well as attracting international staff.
We believe that the development of an Academic Health Science System (AHSS) is a key to the further evolution of Irish healthcare and the Irish economy taking advantage of the societal changes such as the internet of things, rapid access to information via social media, big data and artificial intelligence.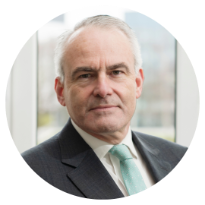 Professor Tim Lynch
Vice Principal for Health Affairs, UCD Health Affairs
Chief Academic Officer, Ireland East Hospital Group