Simulation Training and Simulation Strategy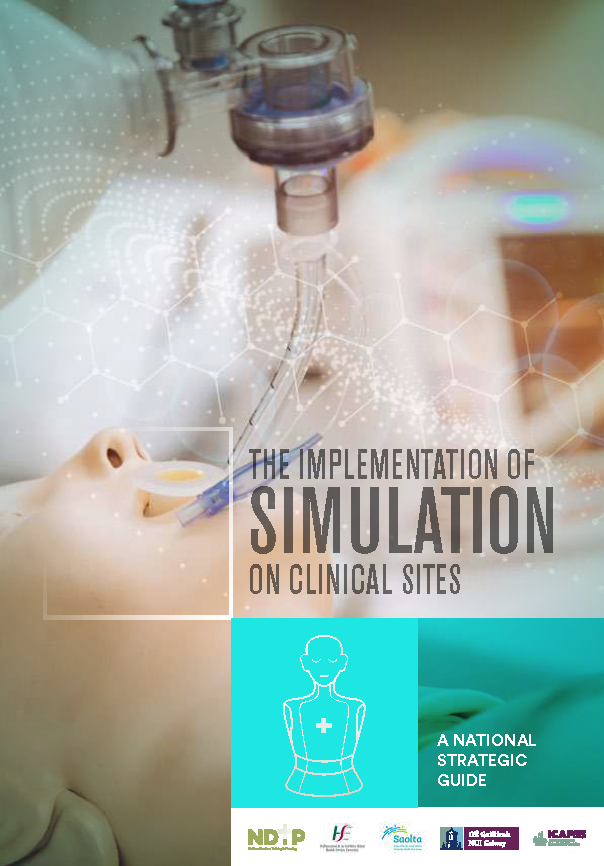 (Download link: National strategic guide for the implementation of simulation on clinical sites)
The Chief Academic Officer (CAO) Group continued to advocate for and provide guidance on the development of simulation medical education across their Hospital Groups, acute hospitals and universities.
The National Simulation Strategy was commissioned by the CAOs and funded by the National Doctors Training and Planning (NDTP). Professor Dara Byrne, Professor and Director of Simulation, Saolta University Health Care Group & National University of Ireland, Galway wrote the strategy with her interdisciplinary colleagues and through national stakeholder engagement.
The strategy provides a framework for developing simulation facilities, faculty, and technical support as well as purchasing simulation equipment, and data sharing at a national level. This will provide the Hospital Groups, acute hospitals and affiliated universities with a direction for simulation development ensuring high quality education, training and research. The strategy launch is planned for early 2022.
Following on from the initial funding of €130,000/Hospital Group in 2020 the HSE NDTP provided a further €150,000/Hospital Group funding in 2021 to facilitate the expansion of simulation education to support inter- professional learning, through the development of infrastructure, skills programmes, and the development of faculty. The CAOs and Professor Dara Byrne determined that a key priority was the development of faculty with expertise in simulation and therefore a portion of the funding was used to support interdisciplinary staff from each Hospital Group to complete the Diploma/ Master's in Simulation in NUI Galway. This will build up a body of expertise in simulation over time. It is hoped that this faculty development sponsorship can be continued for 2022-2023.