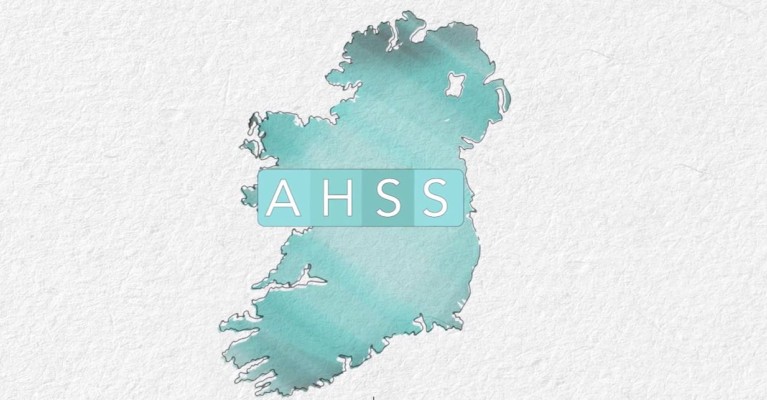 Academic Health Science System (AHSS) Video
Press here to begin the video
Academic Health Science System
Academic Health Science System (AHSS)
UCD Health Affairs works with the Health Science Schools to provide a formal channel for cooperation and collaboration between the Ireland East Hospital Group (IEHG) and UCD, its primary academic partner. This includes developing and implementing the strategic vision and direction for healthcare education, research and innovation across the group and ultimately the successful creation of an Academic Health Science System.
An Academic Health Science System (AHSS) is a partnership between a university and healthcare providers focusing on research, clinical services, education and training. AHSS's are intended to ensure that medical research breakthroughs lead to direct clinical benefits for patients. The Ireland East Hospital group, with its associated General Practices, Community Health Organisations and academic partner UCD, is evolving into an integrated Academic Health Science System in a fundamental reshaping of the hospital-university model. The strategic shift reflects international experience demonstrating that the integration of education and research in an AHSS model improves staff education, patient care and research thus contributes to innovation and the knowledge economy. The development of IEHG presents a unique opportunity within the Irish healthcare system to build on the excellence of our hospitals, combined with the innovation, research and educational excellence provided by UCD to deliver consistent high quality safe healthcare outcomes and the world class healthcare patients deserve.
During the college year 2021-2022 UCD Health Affairs launched an Academic Health Science System (AHSS) grant which was rolled out again in 2022-2023 . This grant aims to enhance the collaboration between IEHG, its affiliated community healthcare organisations, and UCD CHAS. We aim to raise awareness of UCD Health Affairs and to foster synergies between UCD CHAS, UCD Health Affairs, IEHG and its affiliated community areas. Further details on the four successful awardees of the AHSS Grant for 2022-2023 are available as follows:
What is an Academic Health Science System?
An AHSS is a fully coordinated partnership between a university and a healthcare system, designed to deliver quality care hand-in-hand with teaching, training, research and innovation incorporating the full spectrum of the healthcare workforce. AHSSs provide high quality healthcare across the world achieving high standards of clinical care, educating health professionals and leading health care research and innovation. Ireland lags significantly behind its international counterparts with regard to AHSSs.
Why an Academic Health Science System?
1. Provide better outcomes for patients;
International examples of best practice demonstrate that integrating teaching, training, research and innovation into all aspects of patient care results in better outcomes for the patient.
2. Ensure a stepwise improvement in staff recruitment and retention;
Developing AHSSs will reverse emigration of many highly trained Irish healthcare professionals resulting in a significant saving to the Irish economy. It will provide highly trained healthcare staff with attractive jobs that incorporate teaching, training, research and innovation that will improve job satisfaction, recruitment and retention of staff.
3. Achieve cultural change by creating a learning organisation to ensure the continual development of sustainable quality and safe healthcare in Ireland.
An environment of learning and enquiry will support staff through change processes and accelerate the implementation of new initiatives.
Is this another new structure?
No. An AHSS is a way of aligning current structures and using a governance model to achieve better outcomes for patients and staff. It requires little additional administration but rather harnesses the current inputs to work together. At present, healthcare, education and research are aligned as they all aim to provide the best outcomes for patients. However, the absence of a unifying governance structure means that the decision-making and operational processes are misaligned, the administrative overhead is too burdensome and opportunities for change initiatives are lost.
Why now?
Sláintecare presents a unique opportunity to align Irish healthcare with its partners in education, clinical research, informatics, innovation and healthcare delivery. This will allow healthcare professionals, from a wide variety of disciplines, to come together with scientists and clinical researchers to deliver consistent high quality, evidence-based, safe healthcare, research and innovation.
What is required to deliver this Academic Health Science System?
· An accountable and integrated system incorporating a joint approach to administrative, clinical, training and research governance linking Universities, Hospital Groups and CHOs underpinned and determined by government policy and aligned to Sláintecare.
· Clinical academic posts with an explicit contractual remit for clinical service, research, and education to support a high-quality evidence-based learning health system, and also to provide leadership to develop and adopt new technological advances to address health challenges and deliver health gains.
· Infrastructure development to provide up to date and fit-for-purpose facilities to enable state-of-the-art education, training, and research for Interprofessional learning, collaboration, and teamwork.
· The development of a comprehensive electronic patient record, with associated data analytics capability and underpinned by a universal identification number (ID number).
· Appropriately designed and integrated Information Technology which will enable data sharing, machine learning, use of artificial intelligence and will support cross-functional learning and collaboration.
In November 2021, the Chief Academic Officers of the 7 Hospital Groups published an visionary document entitled 'Future of Irish Healthcare: Developing an Academic Health Science System to underpin Sláintecare'. This outlines an ambitious future for academic Irish healthcare in Ireland as an essential foundation to implement Sláintecare. We described the best international AHSS practice that is integral to excellent patient care and to the recruitment and retention of first-rate clinical, and other staff. (To read more about this AHSS docuement, please click here).
Clinical Academic Directorates
The foundation of the IEHG/UCD Academic Health Science System lies in the creation of Clinical Academic and Service Directorates. These Clinical Academic and Service Directorates reflect UCD and IEHG's combined national and international strengths and ambitions in research, clinical practice and education. These Directorates are charged with delivering high quality care, education and training, embedding research into the healthcare system and translating those research benefits into patient benefits.
Our current Directorates are listed below:
Cardiology
Woman's and Child's Health
Cancer
Neurology
Ophthalmology
Genomics
Research
Innovation
Informatics
Integrated Care