Public Exhibition & Seminar: 'Beyond Duty': Humanitarian Issues in International Politics and Diplomacy
Chaired by Ambassador Emeritus John Neary (Adjunct Professor, UCD School of Social Policy, Social Work & Social Justice / UCD Japan)
UCD will host the public exhibition: 'Beyond Duty: An Exhibition on the Diplomats recognized as Righteous Among the Nations' from Tuesday 13th February until Friday 23rd February 2018. It will be displayed in the Student Centre. The exhibition is organised by UCD Japan, and supported of the Embassies of Israel, of Japan, of Lithuania and of The Netherlands. The launch event was held in the evening of the 13th February, with more than 20 ambassadors attending and the Guest of Honour, Mr Simon Coveney TD, Minister for Foreign Affairs and Tánaiste.
Professor Dolores O'Riordan, UCD Vice-President for Global Engagement gave a welcome speech.
UCD School of History will also hold a Public Seminar to provide an interesting and insightful historical context in support of the exhibition, on Tuesday 20th February, from 16.00 to 18.30, in The History Boardroom, Newman Building, K114. The seminar is open to all, free of charge, but please register HERE via Eventbrite.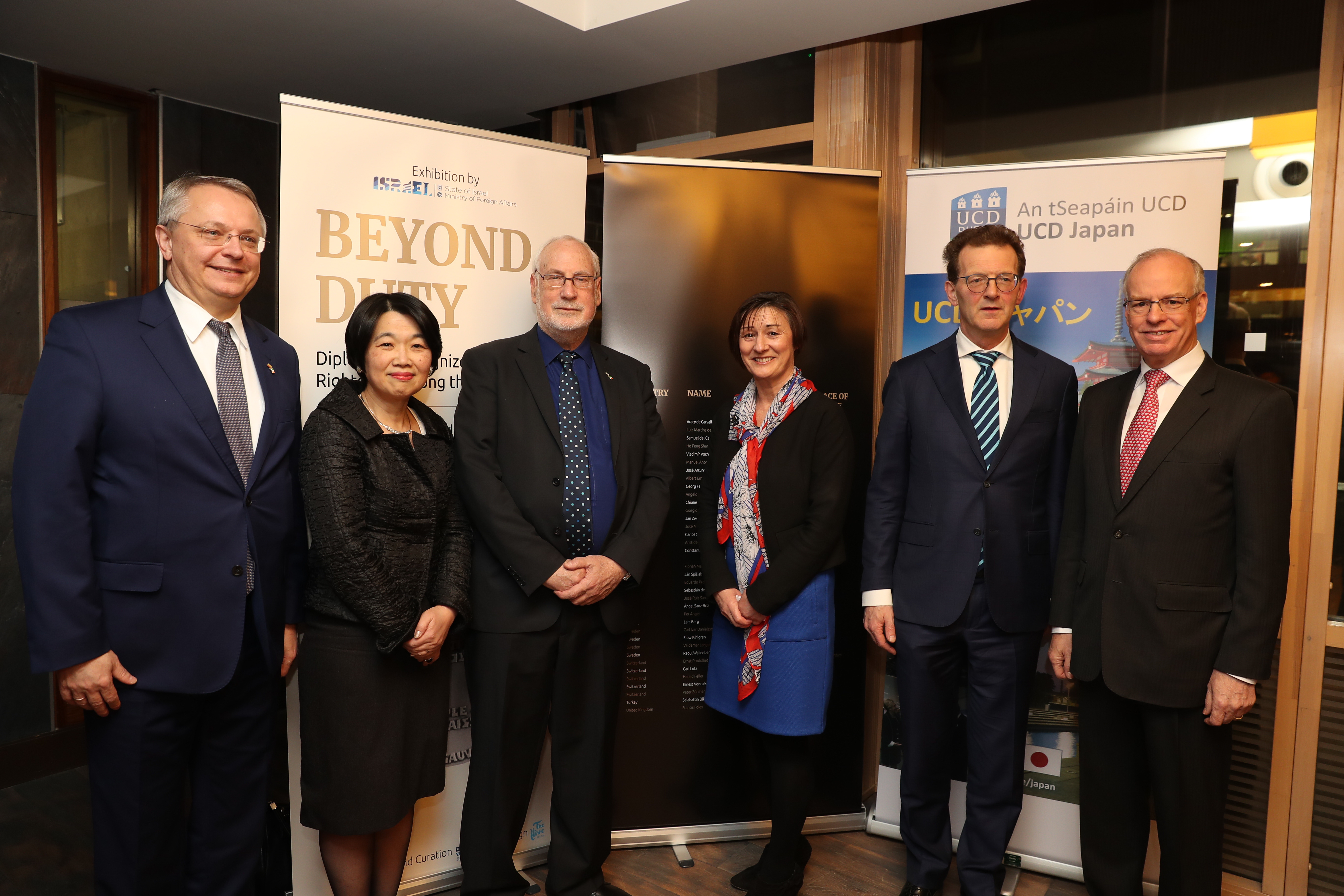 (Photo courtesy of Jason Clarke)