UCD Representative announced for the Japanese Ministry of Foreign Affairs-funded MIRAI program (10-09-2017)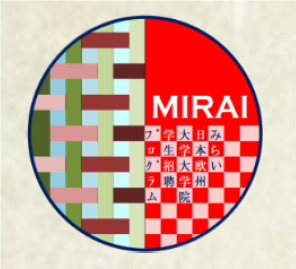 The UCD Japan is delighted to announce that Mr Anthony O'Shea (3rd year student in Law & Business) has been selected as the UCD representative for the Japanese Government-funded MIRAI Program.
The MIRAI program is funded by the Ministry of Foreign Affairs in Japan, and has been running in the last three years. This year, for the first time, the programme included UCD.
The Mutual understanding, Intellectual Relations and Academic exchange Initiative (MIRAI*) program will see two Irish students selected to travel to Japan for a week between 4 and 11 October 2017 to participate in a series of workshops, site visits and seminars with students from all over the world. Flights from Ireland to Japan, accommodation, food and travel expenses within Japan will be paid for by the Japanese Government for the duration of the trip.
All the delegates for this year specialise in the areas of 'politics, law, history, international politics, economics, public policy, cross-regional comparison or other related areas'.
We received a lot of interest and applications, and Mr O'Shea was selected by the UCD Japan's adjudication panel, chaired by newly-appointed Adjunct Professor (school of Social Policy, Social Work and Social Justice) & former Ambassador to Japan, Mr John Neary, and consisting of five members, with relevant knowledge and experience. Thanks to Prof. Neary and panel members for their time.
Congratulations, Anthony, and we wish you a very fruitful time and stay in Japan!
* MIRAI in Japanese means FUTURE.