Participation in the 16th International Conference of the European Association of Japanese Studies (EAJS) 2021
August 2021
Dr Naonori Kodate and his research collaborators participated in the EAJS conference online.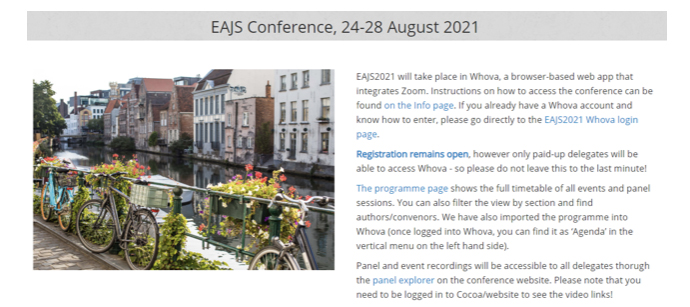 Dr Naonori Kodate (School of Social Policy, Social Work and Social Justice) were at two panels in the Anthropology & Sociology steam: 'Humans and Technology in Medical Contexts in Japan' and 'An AI revolution in health and social care? Trajectories, expectations, and challenges of AI development, governance, and ethics in Japan'.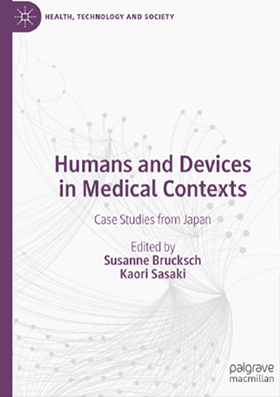 The first panel was convened by Dr Susanne Brucksch (German Institute of Japanese Studies (DIJ) Tokyo), Dr Naonori Kodate (University College Dublin), Dr Patrick Grueneberg (Kanazawa University) and Prof. Kaori Sasaki (Sapporo Medical University). The team consists of authors of the recently published book from Palgrave Macmillan.
The book explores the ways in which socio-technical settings in medical contexts find varying articulations in a specific locale. Focusing on Japan, it consists of nine case studies on topics concerning: experiences with radiation in Hiroshima, Nagasaki, and Fukushima; patient safety, end-of-life and high-tech medicine in hospitals; innovation and diffusion of medical technology; and the engineering and evaluating of novel devices in clinical trials. The individual chapters situate humans and devices in medical settings in their given semantic, pragmatic, institutional and historical context. A highly interdisciplinary approach offers deep insights beyond the manifold findings of each case study, thereby enriching academic discussions on socio-technical settings in medical contexts amongst affiliated disciplines.
Dr Kodate and his team's chapter, 'the role of incident-reporting systems for improving patient safety in Japanese hospitals: a comparative perspective', presents expert interview results in Japan as well as European countries (Denmark, Ireland, the Netherlands and Germany). https://www.palgrave.com/gp/book/9789813362796
The second panel was organised by Dr Giulia De Togni (University of Edinburgh) and Dr James Wright (The Alan Turing Institute). Prof. Tsujimura (Shiga University of Medical Science) gave a talk entitled 'Exploring Perceptions toward Home-care Robots for Older People in Japan: a comparative study' with Dr Kodate joining the panel answering questions. The three country comparative study (Japan, Ireland and Finland) on people's attitudes to home care robots was presented. Dr Sarah Donnelly (School of Social Policy, Social Work and Social Justice) is one of the key researchers on this project funded by the Pfizer Health Research Foundation, International Joint Research.
https://pubmed.ncbi.nlm.nih.gov/32717586/
https://onlinelibrary.wiley.com/doi/abs/10.1111/hsc.13327