PODCAST Beyond Japan (Centre for Japanese Studies, University of East Anglia) Episode #36: Robotics in Elder Care
May 2021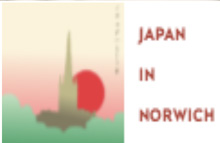 In May 2021 Dr Naonori Kodate, Associate Professor in Social Policy and Social Robotics & Director of UCD Centre for Japanese Studies at University College Dublin was interviewed for the Podcast. He spoke about the growing phenomenon of robotics in elder care.
In super-aged Japan, robots are becoming more and more common in assisting care staff in a wide range of activities, from heavy-lifting to night-nursing, as the human workforce decreases due to depopulation and strict migration policies. Nao's research indicates robots can be more than tools, providing social contact for a demographic commonly afflicted by loneliness.
What's more, as other nations begin to see ageing populations, robots in the care home may soon become the norm. He talks about both benefits and potential dangers of using care robots in health and social care settings in Japan and beyond.