November 2022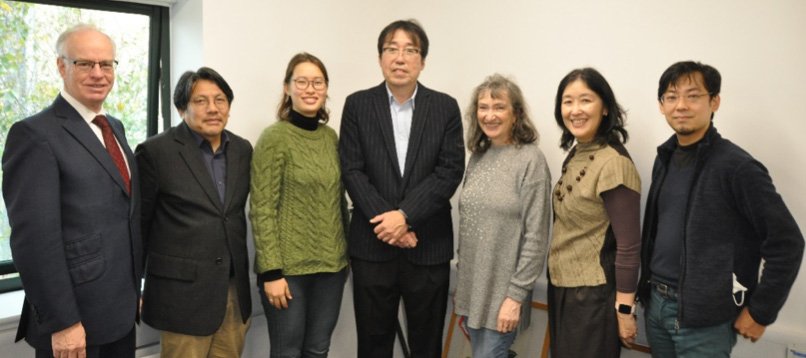 Prof. Hitoshi Ebishima (Prof. in Sociology of Sport, Seijo University) visited UCD Centre for Japanese Studies.
UCD Centre for Japanese Studies welcomed Prof. Ebishima from Seijo University on 7 November 2022. This autumn, Seijo University under his leadership launched a brand new module entitled Introduction to Irish Studies. Prof. Ebishima's research interests include the GAA, and sport policy. His book chapters can be found in the following edited books: Japan, Sport and Society: Tradition and Change in a Globalizing World(Routledge, 2006, The Changing Face of Rugby: The Union Game and Professionalism since 1995(Cambridge Scholar Publishing, 2008), and The Routledge Handbook of Sport in Asia (Routledge International Handbooks, 2020)
Seijo University has been a hub of the Irish Studies in Japan for many years, which Prof. Itaru Ueno (Prof. Emeritus, Seijo University, Economic History) established together with his colleagues. Furthermore, Prof. Bon Koizumi, great-grandson of Patrick Lafcadio Hearn and Director of the Lafcadio Hearn Memorial Museum (Matsue, Japan), is also a graduate of Seijo University, and he specialised in folklore studies.
Director of the UCD Centre for Japanese Studies, Assoc. Prof. Kodate visited Seijo University in Setagaya, Tokyo on 24 December 2019, just before the pandemic began. He met the then President of the University, Prof. Junichi Tobe, Prof. Kyoji Kawasaki, Prof. Ebishima and Prof. Komiyaji.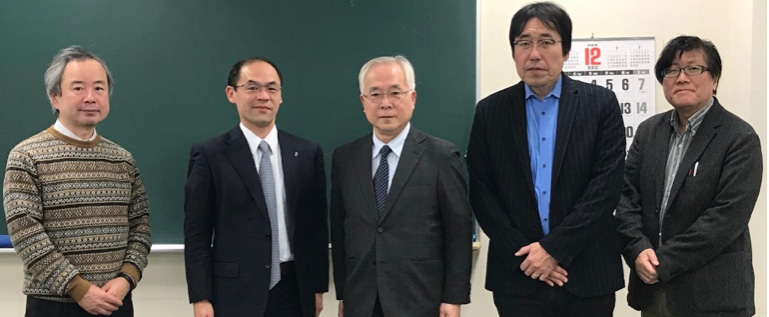 Since then, there have been several discussions as to our future collaborations. Our Discovery Module, Gateways to Japan, is a mirror image of their new Introduction to Irish Studies module. They have 100 students registered this year.
There is a lot of synergy between Seijo's four Faculties (Economics, Law, Arts & Literature and Social Innovation) and UCD's three Colleges (Arts & Humanities, Social Sciences & Law and Business), and no doubt our collaborations will continue.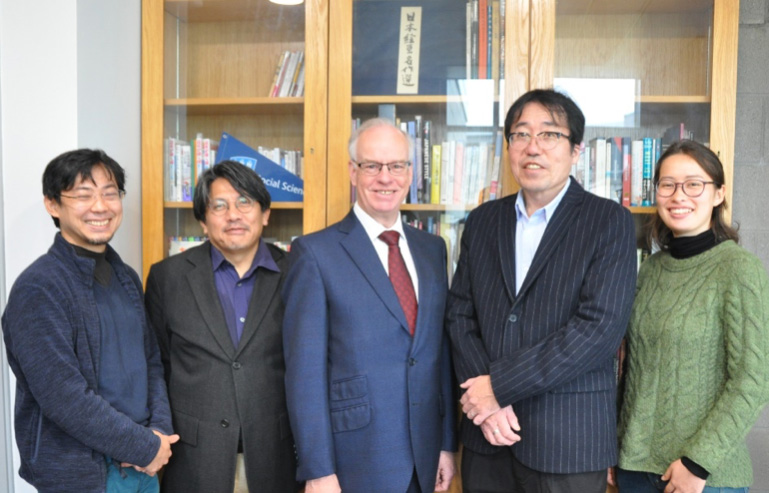 In front of Dr T.P. Hardiman book collection, donated by Prof. Niamh Hardiman this summer. The bookcase is located in the UCD School of Social Policy, Social Work and Social Justice.