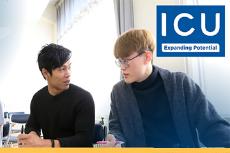 February 2023
International Christian University in Tokyo is offering a UCD student a Full Tuition Scholarship to their Summer 2023 programme [4-28 July]
The UCD Centre for Japanese Studies is delighted to announce a Tuition Scholarship [from ICU] and Euro500 travel grant [from UCD Centre for Japanese Studies] for one UCD student to participate in this year's short-term summer programme in ICU Tokyo.
We welcome Expressions of Interest from UCD students who took the Japanese Language and Culture Modules or the Gateways to Japan Module. Candidates must have a CEFR [Common European Framework of Reference] A2 Level of Japanese, i.e. Japanese Language and Culture Module Stage 2 [ideally Stage 3a] or higher / Irish Leaving Cert grade H3 [ideally H2] or higher. Undergraduate students are preferred; however, graduate students will also be considered. Current UCD Students who did the Irish Leaving Certificate in Japanese will also be considered.
Please submit your Curriculum Vitae and a one A4-page Statement of Purpose [outlining your interest in Japan, why you should be selected and what you would like to achieve through this course].
Submissions to the Director of the UCD Centre for Japanese Studies (Dr Naonori Kodate, School of Social Policy, Social Work & Social Justice) by email to japan@ucd.ie no later than Sunday 26th February 2023.