UCD Centre for Japanese Studies supports 'ParaBeats' online symposium and concert.
February 2021
A very unique and special collaboration brought Irish and Japanese artists and musicians, which shined the spotlight on inclusion through music & sport.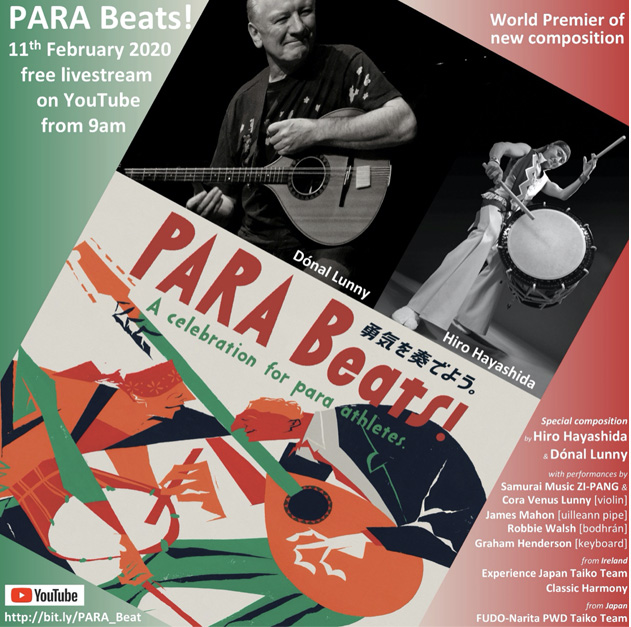 The 'ParaBeats' online symposium was hosted by Narita City on Thursday 11th February 2021. The project is also supported by the Department of Foreign Affairs and the Embassy of Ireland in Japan.
Renowned artists from Ireland and Japan have come together to produce a commemorative piece of music to mark the participation of Team Ireland at the Tokyo 2020 Paralympic Games. Ireland's Donal Lunny and Japan's Hiro Hayashida combined their talents to compose a piece of music that will feature elements of both nation's rich musical culture. The musical piece will provide the theme to Team Ireland's participation at the Paralympic Games in August 2021. The historic collaboration was unveiled at the 'ParaBeats' event. The UCD Centre for Japanese Studies supports intercultural communities and was delighted to be one of the co-organisers of this event.
Narita City will be the host city to the Irish Paralympic Team when they compete in Tokyo this year and the City was eager to create a cultural link between both nations to complement the sporting link. After several visits to Dublin since 2018 the Narita City delegation noted similarities between the traditional musical styles of both nations after connecting with Experience Japan, including a few of key members of UCD Japan and the UCD Centre for Japanese Studies (Leader: Nobuko Ijichi).
The project, which will create awareness of the disability communities in both Japan and Ireland, will see Cara-Sport Inclusion Ireland and Paralympics Ireland work closely with Narita City throughout the project. Experience Japan is an Irish voluntary organisation that celebrates Japanese Culture in Ireland who are integral to the project and have provided a link between the Irish and Japanese musical and cultural communities.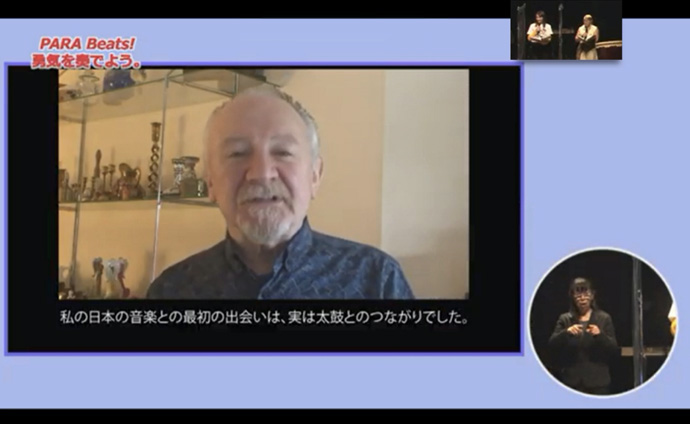 You can see some news feeds about the event.