UCD-Waseda Rugby Meet-up in Tokyo
In June 2017, the Irish national rugby team played a two-test series against Japan as part of the 2017 mid-year rugby union tests. Seven players from UCD Rugby were part of this Ireland rugby union tour of Japan.
Waseda Rugby met the UCD players at Ajinomoto Stadium, Tokyo on 23 June 2017.
Waseda and UCD's partnership goes back as far as to the early 1950s when Waseda established the study of Anglo-Irish literature in Japan. This year Waseda also re-joined the international university consortium called U21, which UCD is part of.
UCD Japan is looking forward to welcoming Waseda Rugby here in UCD and watching matches in Dublin and Tokyo in the near future!
We would like to thank those who provided assistance for this gathering, particularly Mr Joe Schmidt, Ms Bennett of the Irish Rugby Football Union and Mr Hammond and his team in UCD Rugby.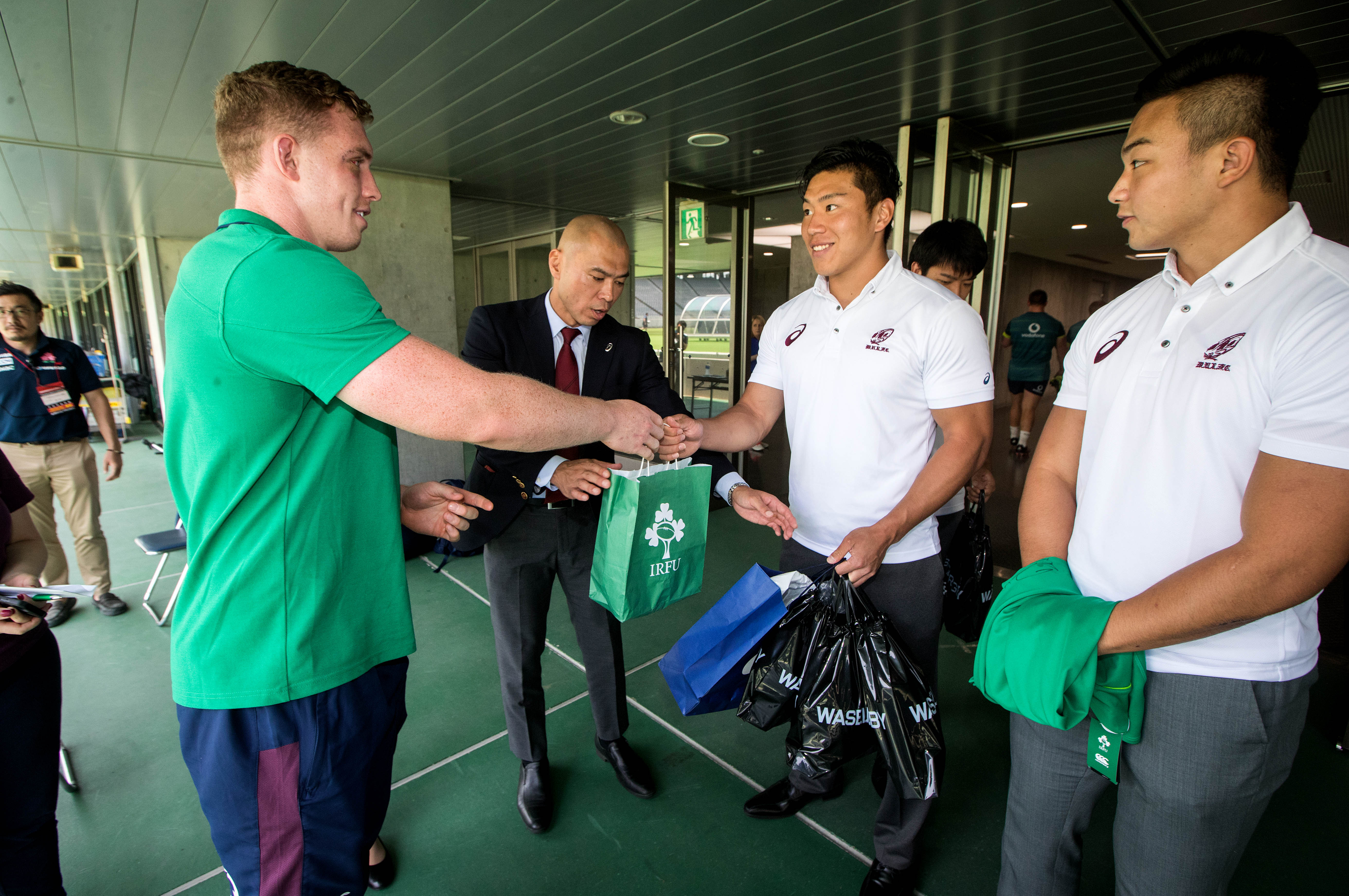 Waseda University Rugby Football Club Official Website's report on this meet-up (in Japanese). Click HERE.