Frequently Asked Questions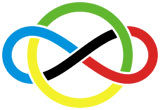 Q: Do I have to register?
A: Yes, you need to register your attendance upon arrival and provide your name, school, year, email and emergency contact number.
Q: If I miss a class, can I continue to attend the future classes?
A: If you miss a class, this is no problem, you can attend as normal for the following sessions. Please note that the lecture notes are posted online following each session.
Q: What is the selection test in February for?
A: The Mathematical Enrichment Programme is very popular, we initially accommodate more than 200 students from all over the country. The selection test allows us to identify the strongest 40-50 students and train them at a more intensive level in preparation for the Irish Mathematical Olympiad Test which takes place in May.
Q: If I miss the selection test for a serious reason, can I attend the remaining Olympiad classes?
A: If for a serious reason you are not able to sit the selection test, please contact the School office to make us aware of your absence. You may still attend further classes but please note that these remaining Olympiad classes are more intensive.
Q: I am a 5th or 6th year student who attended last year's Olympiad classes. Can I attend this year's classes even if I did not receive an invitation?
A: Yes, we strongly encourage students to attend our training sessions to develop their mathematical abilities and problem solving skills.
Q: What happens if I cannot sit the Irish Mathematical Olympiad test in April?
A: Unfortunately, it is not possible to resit this particular test. The Irish Mathematical Olympiad test is a national test which takes place at the same time in various test centres around Ireland and cannot be rescheduled for a later date.