New Taste 4 Success Skillnet Funding for UCD Agri-food Micro-credentials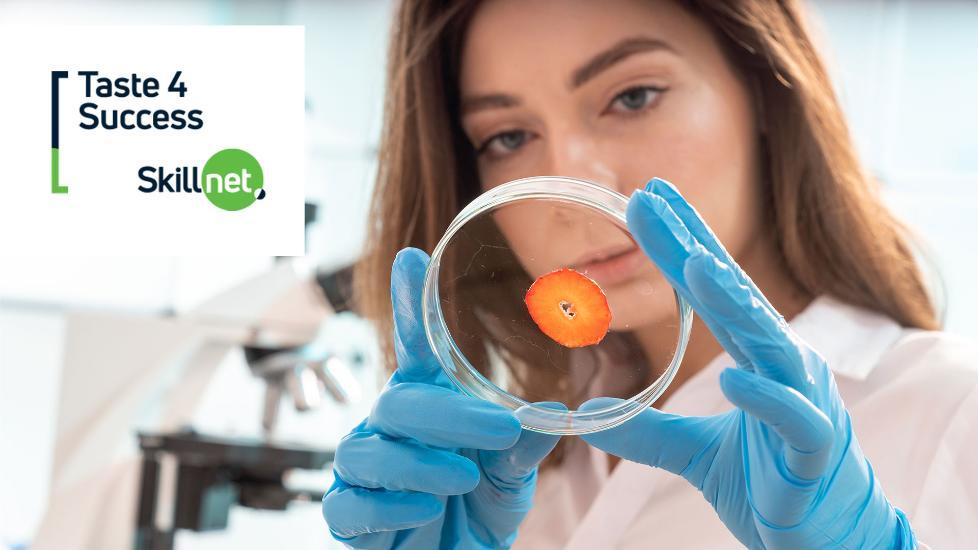 Master your Field
In a dynamic world where the agricultural and food industry is constantly evolving, with ambitious sustainability targets to achieve, while under threat from polical unrest and food shortages, staying up to date with the latest skills and knowledge is essential. Recognising this need, the UCD School of Agriculture and Food Science has partnered with the Taste 4 Success Skillnet, which is funding 30% of the course fee for five UCD Agriculture and Food micro-credentials, for eligible Skillnet members. These micro-credentials aim to deliver crucial upskilling opportunities to professionals in the agriculture and food sectors, helping them stay ahead in this demanding field.
A Glimpse into the Micro-credentials
Each of these short, flexible micro-credentials has been designed to address specific needs and challenges faced by professionals:
Food Risk Analysis: Delve into the intricate world of risk analysis within the food industry, equipping yourself with the skills needed to identify and mitigate potential risks as effectively possible while prioritising the health of consumers.
Creativity and Innovation for Sustainable Food Systems: Explore innovative approaches to sustainably transform the food system, fostering creativity that leads to positive and health-conscious changes in the industry.
Global Food Systems: Develop an in-depth understanding of the complexities and interdependencies of global food systems, gaining insights into how they function on a broader scale.
Concepts of Nutrition and Healthy Eating: Uncover the fundamental concepts of nutrition and healthy eating, bridging the gap between theory and practical application in promoting better dietary choices.
Nutrition and the Consumer Diet: Investigate the impact of nutrition on consumer diets, enabling professionals to make informed decisions and recommendations that align with consumer health needs.
Flexibility Tailored to Your Schedule
One of the standout features of these micro-credentials is their flexibility. Recognising the demands of modern professionals, these short, online courses are designed to fit seamlessly into busy schedules. This ensures that those looking to enhance their knowledge can do so without interrupting their careers.
Application and Eligibility
Professionals who recognise the value of continuous learning in the Agri-food sector are encouraged to apply for these micro-credentials. Please note, funding is subject to eligibility criteria. All applicants must first confirm their eligibility with Taste 4 Success Skillnet, before applying for their micro-credential of interest.
To learn more and secure your place, visit the registration link.