€25 million Irish Government funding towards UCD O'Brien Centre for Science, Phase III
Posted 20 April, 2023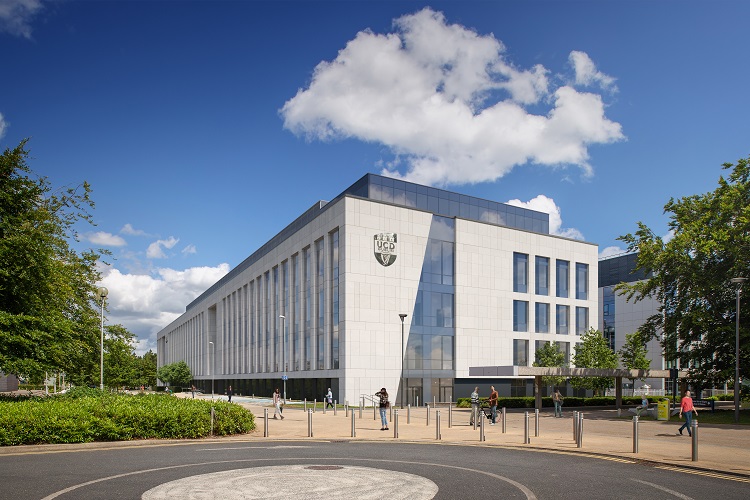 The Minister for Further and Higher Education, Research, Innovation and Science, Simon Harris TD, has announced that the Irish Government contributed funding towards Phase III of the UCD O'Brien Centre for Science to the amount of €25 million as part of Project Ireland 2040.
The key national investment in scientific infrastructure is one of four Higher Education projects to receive Government approval under the second round of Higher Education Strategic Investment Fund (HESIF).
The full funding for Phase III is a combination of European Investment Bank loan, University reserves, philanthropic donations, and this newly announced Government funding.

When completed, the project will allow for an extra 2,200 students to be educate annually in the UCD O'Brien Centre for Science.

Phase III will see the current Science building vacated during the summer, and construction will begin this autumn as planned.
The project is part of UCD's €800m development plan to improve facilities across its campuses.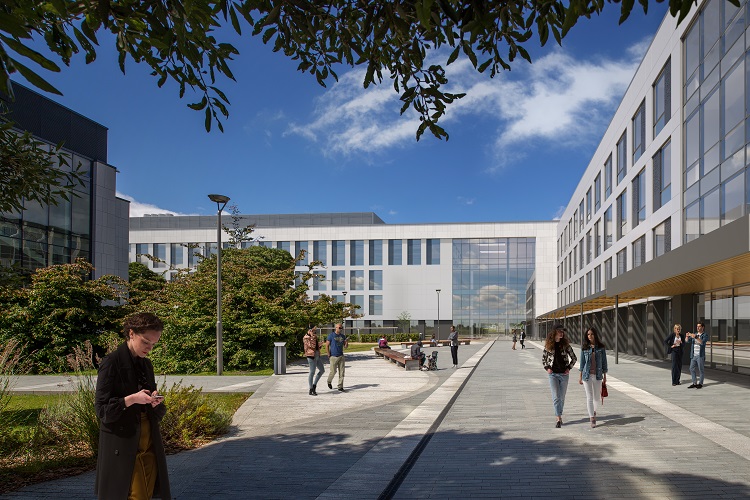 Acting President of UCD, Professor Mark Rogers said: "We set out our vision for science at UCD in 2006 when we declared our ambition to create the finest facilities for education, research, and innovation in Ireland.

"Over the last 15 years UCD Science has delivered on the commitments made for Science Phases I & II. We have transformed undergraduate and graduate programmes, grown in scale and impact, and created excellent physical infrastructure for discovery and innovation.
"Phase III will enable us to educate graduates to be ready for the world of work and for further study, to see across multiple disciplines and to be ready to contribute to the demands of the next 50 years."
Professor Padraig Dunne, academic lead on the Science Phase III, said when completed in early 2026, the Centre "will provide over 66,000 square metres of excellent accommodation and facilities for almost 7,500 students of science in low-carbon, energy efficient buildings".
"Phase III will cover 23,000 square metres made up of 14,500 square metres refurbished and 8,500 square metres of new space. The new facilities will include a visualization suite, an innovation garage, and a centre for lasers and imaging, as well as high-specification, flexible space for research and teaching. A priority of the design is flexibility, allowing adaptation to developments in the future."
Professor Jeremy Simpson
, College Principal and Dean of Science, added: "Securing this national funding brings UCD Science another significant step forward in our infrastructure development plans.
"The College of Science is extremely grateful to the Irish Government for this financial commitment, and in sharing our ambitions for the future of Science Education and Research in Ireland. Completion of the Science Phase III project will result in UCD having one of the largest and most diverse Science facilities in Europe."
Outlining the ongoing investment in higher education through Project Ireland 2040, Minister Harris said: "We continue our significant investment into higher education. Over the course of the last two and a half years, capital funding for higher education has been provided in the amount of €430m.
"[We've taken] another step forward with a €100 million investment into four institutions and re-affirming our commitment to the growth and expansion of our higher education sector.

"Together, the four projects will increase Ireland's high quality higher education infrastructure and deliver major strategic impact for Ireland's future skills needs. The co-funded approach in this fund maximises the potential for exchequer funding to attract other sources of capital investment in the sector," added the Minister.
"These projects reflect the ambition of my Department, the Higher Education Authority, and the higher education sector. They will contribute to Ireland becoming recognised internationally as a leading knowledge economy," he concluded.
According to Dr Alan Wall, CEO of the Higher Education Authority these projects "will be an enabler of the vision for, and ambitions of, the higher education sector and will aid the sector in meeting the demand for education and research."
"This investment is key to supporting regional development, through the creation of a skills pipeline including life-long learning, research and innovation as well as contributing to climate action targets," he said.
The four education projects to receive Government funding under this announcement include:
UCD O'Brien Centre for Science, Phase III
UCC Kane Science Building redevelopment
TCD South Renewal Project
UL Future UL Education (FULE)
By Staff Writers, UCD University Relation
To contact the UCD News & Content Team, email: newsdesk@ucd.ie