Mark your calendar for 13 - 15 September 2023, as Orientation Activities kick off on campus! This is one of the best and most exciting events each year in UCD. The UCD Orientation programme is designed to help you settle into college life and to introduce you to both the academic and social elements of university life. Please note, if you are a Graduate Entry Medicine, Veterinary or Radiography student, your Orientation is the week before.

You'll meet your Peer Mentor and lots of other students from your own programme and from other programmes. You can join clubs and societies that match you interest and passions where you'll get to know a diverse array of students from various academic disciplines. Look out for Fresher's Week from 18 - 22 September. Social events are ongoing during the college year. To stay in the loop, be sure to keep an eye on the UCD social events calendar.
On your programme Orientation day(s) you will learn more about your course and meet key staff. Orientation doesn't end after your first week on campus. We'll help you to adapt to college life throughout your first trimester by sharing timely information on academic, support and other services.
Your programme Orientation timetable will be available in your SISWeb account shortly after you accept your offer. This video gives you instructions on how to access your SISWeb account. You can also view a full list of Programme Orientation Timetables online.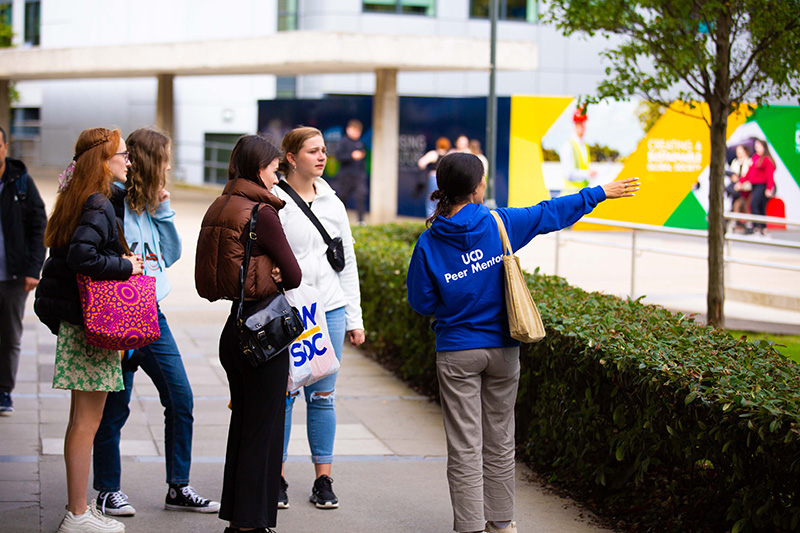 For most students Orientation in 2023 will have three major components:
You will be welcomed to UCD during a Presidents Welcome.
Your Programme specific Orientation timetable will be available online the week commencing 21 August 2023.
You will be brought on a Campus Tour with your Peer Mentor and some classmates.
Virtual Orientation
Once you have completed registration you can complete the "Introduction to UCD Module" on

Brightspace.

This module is designed to introduce you to various aspects of being a student in UCD including Becoming an Active Bystander, IT skills, UCD for all, Global Citizenship and Academic Integrity.

Logging in to Brightspace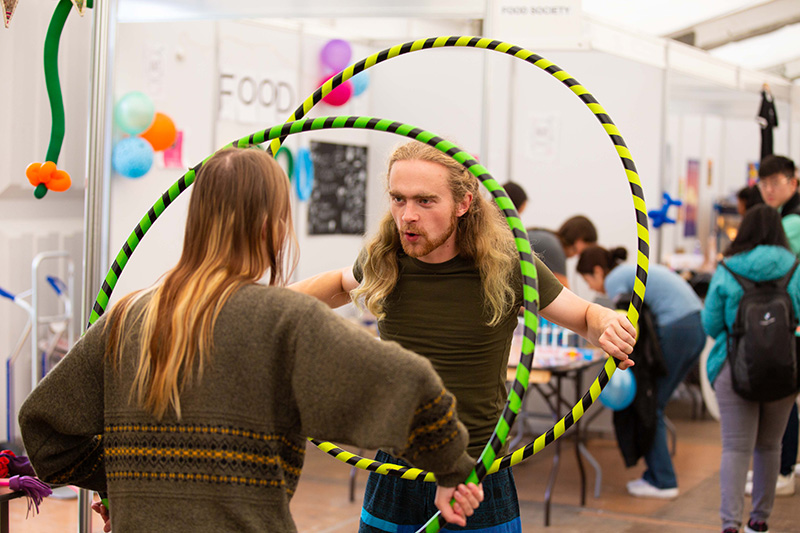 Social Orientation
Each Stage 1 student is assigned Peer Mentors. Your Peer Mentor will contact you on via your UCD Connect email account and arrange to meet you and give you a campus tour.
Your programme area may run a number of social events specific to your area so keep an eye on notifications from your School or College office.
UCD Student Societies and Sports clubs are active throughout the year and hundreds of events will be advertised on the UCD Events Calendar. Make sure to sign up to some events that suit your interest.
Following UCD Student Life on Instagram is a great way to keep up to date with opportunities.
UCD Global will also run a series of events for international students you can find out more on the UCD Global website.
If you're staying on campus, make sure to stay in touch with Res Life.
Contact the UCD Student Desk
University College Dublin, Belfield, Dublin 4, Ireland. T:
+353 1 716 1555
|
Location Map
https://www.ucd.ie/students/studentdesk/contact/ https://www.ucd.ie/askus