Nikolett Warner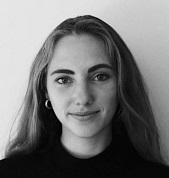 Biography
Name: Nikolette Warner
Job Title: PhD Researcher, Health Psychology Department
Organisation: NUI Galway
Contact: N.WARNER1@nuigalway.ie
Project Title: Being Diagnosed with Cancer Promoting Genetic Mutations BRCA 1 or 2 in Ireland: Development of An Intervention to Enhance Coping Skills and Improve Knowledge.
Research Outline
The general populations' risk for breast and ovarian cancer is between 2-12.5%, respectively. Breast cancer susceptibility genes act as tumour suppressors, preventing cancerous growths. These genes can mutate and increase cancer risk. In women with a BRCA 1 mutation, the risk of getting breast cancer is 60- 90%, whilst the ovarian cancer risk is between 40-60%. BRCA 2 mutations can increase breast cancer risk to 45-85%, while the ovarian cancer risk can be between 10-30%, by comparison.
After learning of a BRCA mutation diagnosis, women can be advised to undergo preventative surgeries, usually a double mastectomy and salpingo-oophorectomy. The diagnosis, along with further surgical procedures, can have a large scale psychological impact. However, little research has been conducted on this to date within an Irish context.
This research aims to learn about the lived experience of a BRCA mutation diagnosis patient and to develop an online psycho-educational and skills-based intervention programme to promote understanding and coping in this population.