Bond Group Aims to 'Close the Gap' on Childhood Leukaemia in Tanzania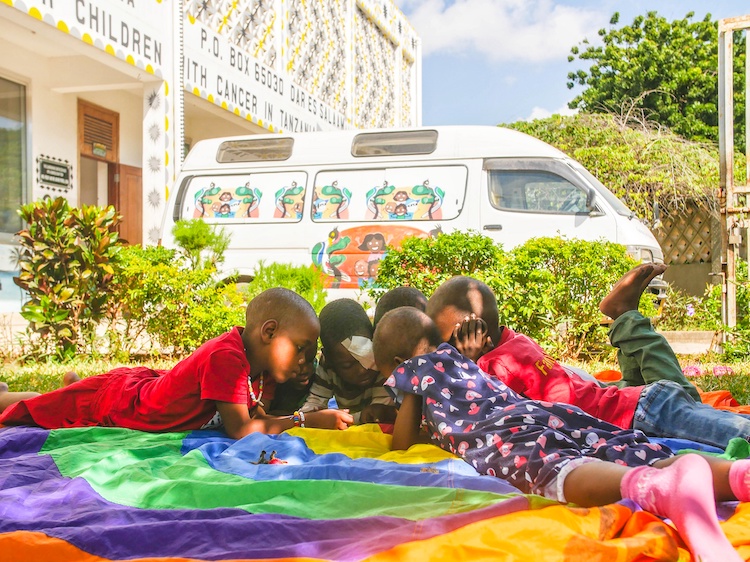 (All photos courtesy of WeAreTLM)
SBI researchers are embarking on a novel partnership with an exceptionally far reach, bringing together two countries, two continents, and countless lives in between.
Thanks to a generous grant of more than £78,300 (~€90,390) from The Little Princess Trust, UK, in partnership with CCLG, Prof. Jonathan Bond and Dr. Peter McCarthy are helping treat children with leukaemia in Tanzania in a collaboration with the international NGO, WeAreTLM. The project, titled SALAMA (Studying Acute LeukaemiA Mutations in Africa, also the Swahili word for "safe and well"), will be a continuation of a long established partnership which has tackled problems in the clinic, now extending its reach further into the lab.
The ethos of this enterprise is centred on "closing the gap" between countries where cancer treatment has advanced more quickly, and lower income countries where resources, training and simple logistics continue to limit treatment options even today.
According to Bond, much of the success of modern leukaemia treatment in Ireland is down to understanding the mutations, whether they are low or high risk, and targeting the treatment accordingly, which has not been the case to date in Tanzania. He hopes that this collaboration, combined with modern innovations, will now make the same level of treatment a reality for patients in Tanzania.
Part of the ongoing dilemma with cancer treatment in places like Tanzania is the limited amount of genetic information available, a problem that Bond and his collaborators hope to tackle head on. To do this, Bond plans to use the technology of next-generation sequencing, "which has completely changed how we can look at the genetic landscape of cancers in general and leukaemias in particular," he said.
"No one has ever looked at the genetics of kids in East Africa with leukaemia," said Dr. Trish Scanlan, COO of WeAreTLM and long-time colleague of Bond's. "It's never been done."
This entirely new line of genetic analysis is one of the key aspects of the project, and part of what makes it so exciting.
"This will be completely transformative," Scanlan said. She explained how the planned genetic "snapshots" will help the team to predict treatment going forward, leading to an ultimate goal of being able to offer the same standard of care, and same survival rate, to children with leukaemia in Tanzania, as there is for children in Ireland and other more prosperous countries.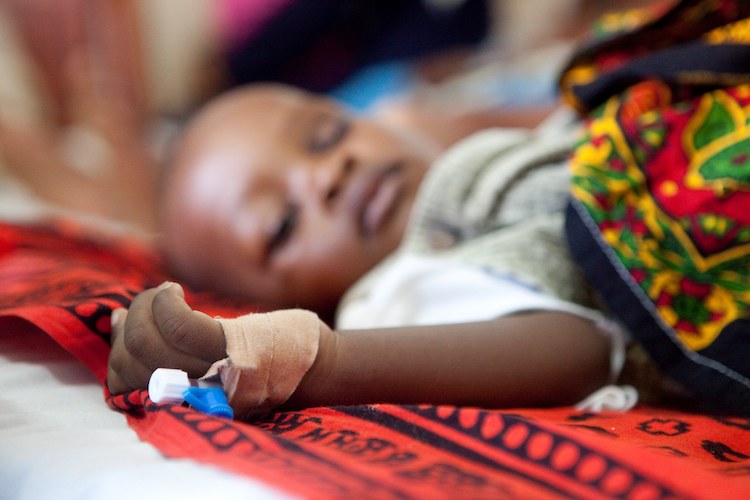 Dr. Lulu Chirande, a Paediatric Oncologist at Muhimbili National Hospital, has worked and studied throughout Eastern African and said that there is a notable difference between findings in the cancer research literature, which mostly come from Western studies, and what she sees firsthand. She feels there is a higher proportion of children in the area who have leukaemias with a traditionally poor prognosis, such as AML and T-ALL.
Consequently, Chirande said she, too, is excited to find out the genetics of childhood leukaemia patients in the region and hopes it will help them understand how to better treat patients and address specific case challenges.
Scanlan hopes that this will lead to genetic analyses becoming standard protocol for childhood cancer patients in Tanzania, as it is so many other places in the world.
"It will change a good chunk of the children's lives," she said.
Part of improving overall care, according to all involved, is looking into the less treatable kinds of leukaemia on a case-by-case basis. It is the hope of everyone that the genetic research being done will lead them to more precise treatment plans and improved prognoses.
For SBI's Dr. Peter McCarthy, who is completing this research as part of a PhD project at UCD, another major portion of this initiative is the capacity building aspect, which will enable researchers and clinicians to lay a solid foundation for continuing success. This includes provisions like a travel budget for on-site work in Tanzania.
Bond hopes to see it go even further. "It's novel because it's trying to bring what's being done for patients here and prove that it can be done in other places as well."
"It's not about us coming in and doing the science in another country in Africa, it's about working together to put this project together and then long term they will be the people leading these projects," he said.
Chirande said that the two-way collaboration between researchers in Ireland and in Tanzania is "the really special part of this project to me."
"It is an open forum," she said, explaining that there is a real sense of working together in spite of the distance.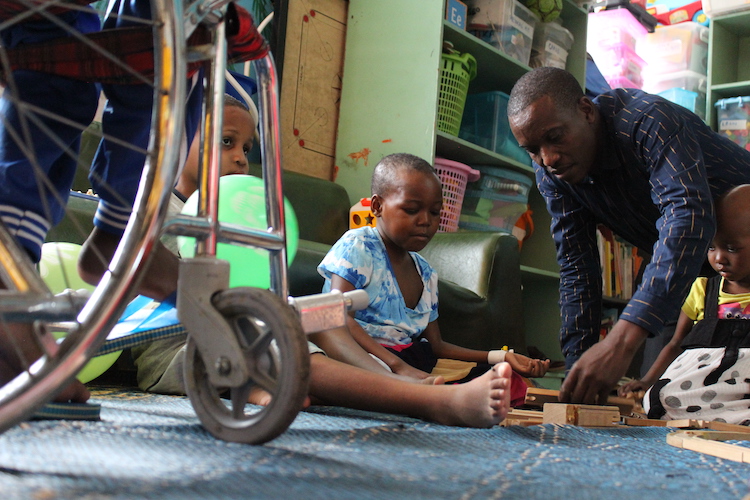 In addition to Scanlan and Chirande, Bond and McCarthy said there are many other important players in the collaboration, including Prof. Brendan Loftus at University College Dublin and others in the academic, charity and industry sectors.
"We're really fortunate to have Genuity Science involved, who are going to be doing the bulk of the sequencing work," said McCarthy. "This would have been really cost prohibitive without their involvement."
"We are quite proud to be a part of this programme and our ability to provide access to highly advanced genomic sequencing methods to inform the treatment paths and improve survival rates of these children. Collaborations like this are particularly critical in bringing innovation to vulnerable populations and it's great to work the talented team of scientists at UCD and Children's Health Ireland on this important project," commented Dr. David Kavanagh, Managing Director, Genuity Science (Ireland).
Another associate in the project is Prof. Anna Schuh at Oxford University, who is involved with the social enterprise, SEREN. Schuh and SEREN will be performing DNA and RNA extraction in Tanzania, a crucial piece in the genetic puzzle, which also reinforces the capacity building goal for the future, as mentioned by McCarthy.
The Irish National Children's Cancer Service at Children's Health Ireland (Crumlin, Ireland) and Muhimbili National Hospital (Tanzania) have been collaborating together with WeAreTLM for more than 10 years, and are key supports to the success of the current initiative as well.
Finally, the funder on the project, The Little Princess Trust, is a UK charity that initially started with a mission to provide wigs to children with cancer. Over time, it grew into a funding body in its own right and, to date, hascommitted approximately £12 million into childhood cancer research. This is the first project they have funded in the Republic of Ireland.
"As a charity with a strong focus on improving outcomes for children with cancer we are very proud to have funded this exciting and extremely important work," said Wendy Tarplee-Morris, Research Manager for The Little Princess Trust. "This is a fantastic example of what can be achieved through good collaborative working of dedicated experts."