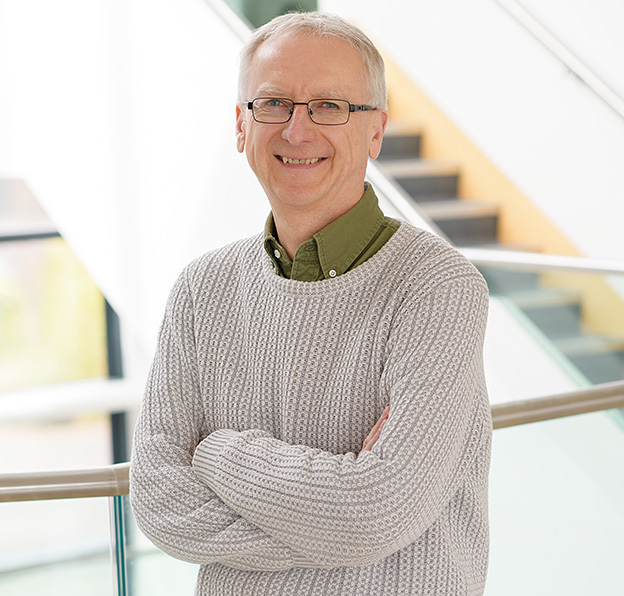 Walter Kolch, Director
Walter Kolch is Director of Systems Biology Ireland at University College Dublin. Kolch established SBI in 2009 as a '€22M interdisciplinary research centre focused on identifying new diagnostic and therapeutic approaches to diseases at a systems level. An independent review in 2017 ranked SBI as one of the top four research centres in the world that integrates computational modelling with experimental cell biology. In addition to being internationally recognised for his cutting-edge research using systems approaches to understand signalling networks, Kolch has played a central role in the development of precision medicine policy and funding at both national and international levels. He has a track record of competitive grant funding of over €200M, has run many joint research projects with industry, and has had leading involvement in numerous pan-European strategic initiatives of scale.
Contact: walter.kolch@ucd.ie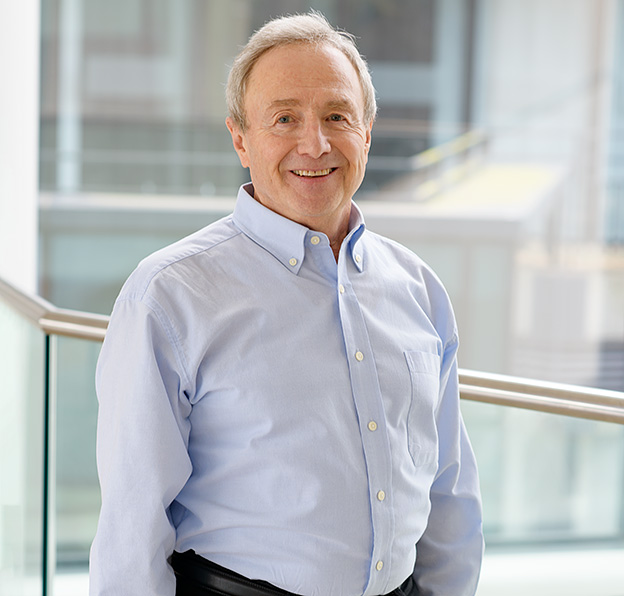 Boris Kholodenko, Deputy Director
Prof. Boris Kholodenko is SFI Stokes Professor of Systems Biology at Systems Biology Ireland and UCD Conway Institute. Kholodenko is the author of more than 220 publications on spatio-temporal dynamics and control analysis of cellular signalling and metabolic networks, and is a founding chairman of the International Consortium on Systems Biology of Receptor Tyrosine Kinase Regulatory Networks. He is widely recognised as a leader in the field of Systems Biology and predictive models of cellular functions and his work has been highly influential in shaping the field of systems biology as it is known today.
Contact: boris.kholodenko@ucd.ie
Eadaoin McKiernan, Centre Manager
Dr Eadaoin Mc Kiernan is the General Manager at SBI responsible for operations management, strategy planning and execution. Eadaoin has line management responsibility for the Centre operation's team and works to ensure the necessary resources and structures are in place to support the Centre's research, innovation and impact.
Eadaoin has a background in biological sciences, having completed a BSc and PhD in Biotechnology in Dublin City University before completing postdoctoral training in Cancer Research in St.Vincent's University Hospital and University College Dublin. She moved into research management in 2009 and has since managed a range of programmes and projects funded by national and international funding agencies.
Contact: eadaoin.mckiernan@ucd.ie
Susan Yeates, Finance Officer
Susan Yeates is the Finance Officer in SBI. Her role includes the financial review of the day to day spend of SBI and she reports to the Centre Manager.
Susan obtained her bachelor's degree in Maynooth in 1998 and went on to a Graduate Diploma in Business and IT in 2001 and an ACCA qualification in 2004. Previously Susan has worked with POBAL as the Systems Manager of Dormant Accounts and The Community and Voluntary Grants Scheme.
Contact: susan.yeates@ucd.ie
Hugh Doyle, Grants Manager
Dr. Hugh Doyle is responsible for managing the ongoing operations of the Grants Office, developing tailored research funding strategies with SBI researchers, providing administrative support during all stages of proposal preparation, review and submission, and ensuring effective management of funded projects.
Awarded a PhD in Chemistry from University College Dublin, Hugh has over 20 years' experience in research and project management. Before joining SBI, he was the funding manager at Lero, the Irish software research centre.
Contact: hugh.doyle@ucd.ie
Sile Lane, Public Engagement in Research Officer & Project Coordinator, Amgen Biotech Experience Ireland
Síle Lane is Public Engagement in Research Officer at SBI. Previous to this role Síle worked at Sense about Science, the London-based charity that trains researchers in effective communication and public engagement. Síle has a background in cell biology and stem cell research, studying and working at University College Cork and Imperial College London.
Contact: sile.lane@ucd.ie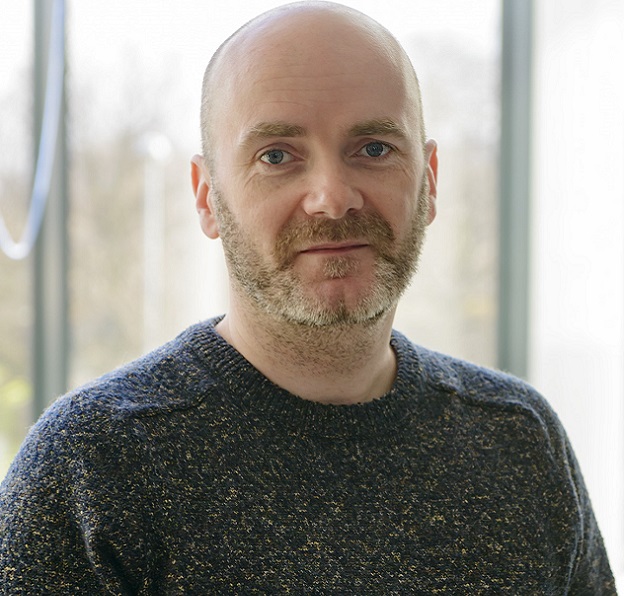 Philip Cotter, Information Manager
Philip is the group's Information (Data) Manager. He joined SBI in 2011 where he is now responsible for managing the group's data resources, regulatory compliance and underlying data and hardware infrastructures. He is also the primary developer behind the groups Laboratory Information Management System.
With over 20 years experience in data management and software development for Life Sciences, Philip graduated with a BSc D|H in Comp Sci and Biology (NUIM, 1999) and come to SBI from The University of Manchester's National Center for Text Mining.
Contact: philip.cotter@ucd.ie
Maryann Kelly, Senior Executive Assistant
Maryann is the Senior Executive Assistant, Administration & Communication, at SBI. She joined the team in September 2018 and is personal assistant to the centre directors as well as the go-to person for SBI events, social media/website queries, and general operations.
Maryann received a BA 2004 in Mass Communications/Journalism from Anderson University in Indiana, USA. She has lived and worked around the USA and Ireland holding a variety of positions including, most recently, a journal assistant role for ACS Central Science at Stanford University, California.
Contact: sbiadmin@ucd.ie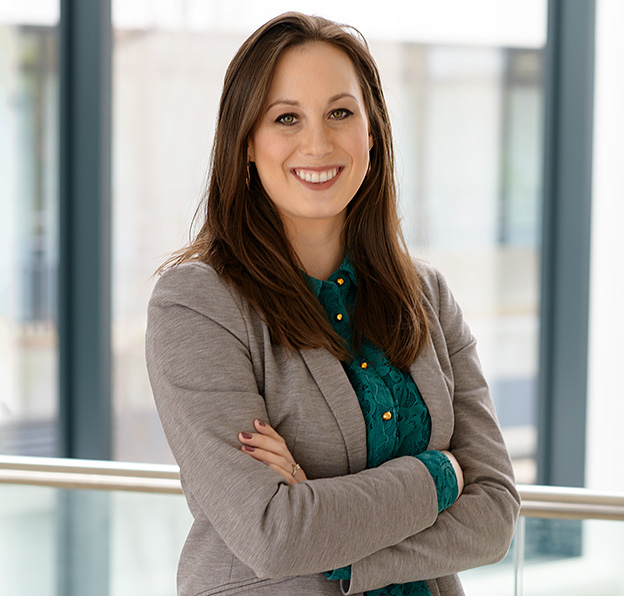 Jessica Ralston, Chief Operations Officer, Precision Oncology Ireland
Dr. Jessica Ralston manages the Precision Oncology Ireland (POI) programme based out of SBI. Jessica is responsible for day-to-day oversight of all POI consortium initiatives, and has line management responsibility of the POI operations team.
Jessica has a PhD in Human Health and Nutritional Sciences, and has completed Postdoctoral training in Nutrigenomics, and Food for Health. She moved to Ireland from Canada in 2015 and has held management positions in research centres funded by both Enterprise Ireland and Science Foundation Ireland.
Contact: jessica.ralston@ucd.ie
Shashank Srinivas, Acting Communications, Dissemination & Public Engagement Manager, POI
Shashank is the Acting Communications, Dissemination and Public Engagement Manager for Precision Oncology Ireland. He joined the team in April 2021.
Shashank completed his MSc in Molecular Biology and Human Genetics in 2016 from Manipal University, India. Soon after, he realised his passion for public engagement with science and in the democratization of science. He worked towards the cause for three years before enrolling in a Master's programme in Science and Health Communication at DCU, Dublin, which he completed in 2020.
Contact:
Shauna Byrne, Senior Research Administrator, Precision Oncology Ireland
Shauna is the Senior Research Administrator for Precision Oncology Ireland and joined the team in December 2019. She assists with the day-to-day running of the programme and its related activities.

She graduated with a B.Sc Human Health & Disease from Trinity College Dublin in 2014 and completed a Master's in Public Health with UCC in 2016.
Contact: poiadmin@ucd.ie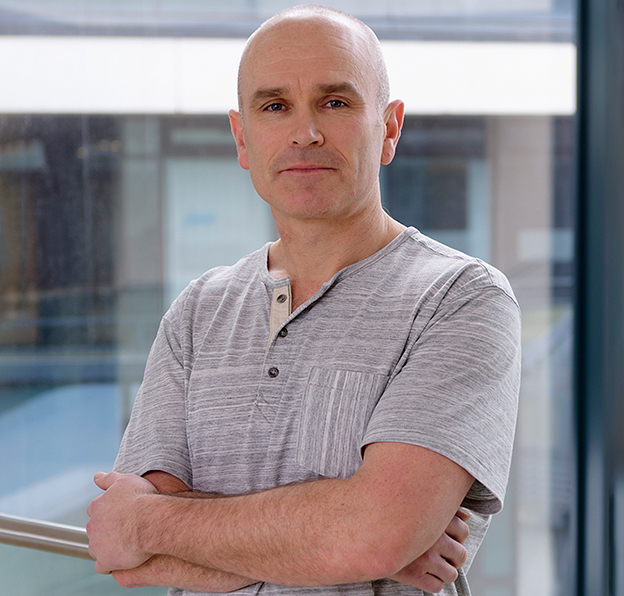 Kieran Wynne, CMAP Infrastructure Manager
More information coming soon!
Contact: kieran.wynne1@ucd.ie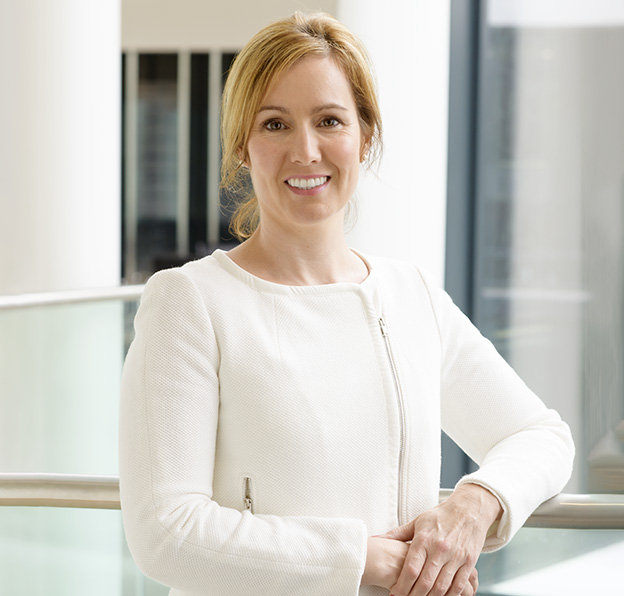 Amaya Garcia, Wet Lab Manager
Amaya joined the team in 2011 and she is responsible for the day-to-day operation of the wet laboratory facilities and maintains all aspects of operational efficiency within the laboratory.
She graduated with a B.Sc (Hons) Degree in Sea Sciences and completed a M.Sc. in Toxicology in the University of Vigo (SP). Amaya moved to Ireland from Spain in 2004 and held technical and technical management positions in academic and industry research centers. Before joining SBI, she worked as Fluorescence Imaging Research Engineer in the FOCAS Institute (DIT), running the Flow Cytometry and Confocal Microscopy facilities.
Contact: amaya.garcia@ucd.ie
Kasia O'Gorman, Laboratory Assistant
Kasia is responsible for general laboratory maintenance including lab cleaning, equipment monitoring and maintenance, preparation of reagents, lab inventory etc.
Contact: katarzyna.ogorman@ucd.ie