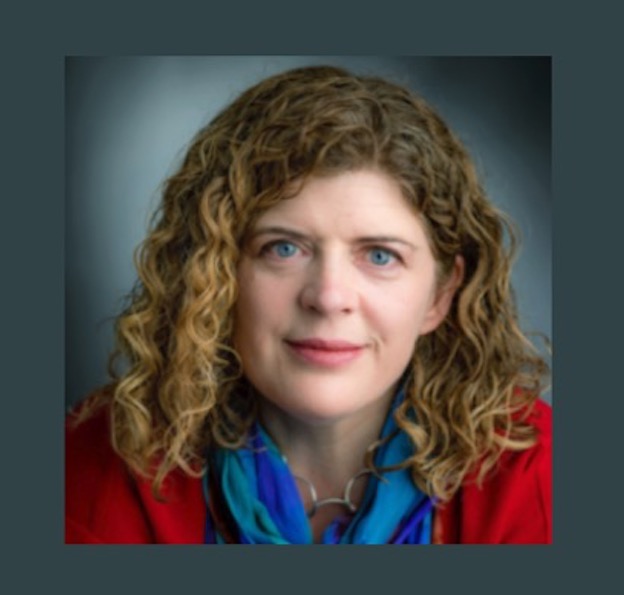 Prof. Aedin Culhane, University of Limerick
Aedín Culhane is a Professor of Biomedical Sciences (Cancer Genomics) in the UL School of Medicine. She is a computational oncologist with expertise in multi-omics data integration, statistical genomics, clinical bioinformatics and genomics in oncology. She has over 20 years' experience in cancer genomics, of which over 15 years were in the Dana-Farber Cancer Institute and Harvard TH Chan School of Public Health in Boston, USA. Her recent research focuses on algorithm development and integrative data of single cell molecular data in cancer to identify molecules that regulate and can be targeted during tumour development, progression, drug response and resistance. She is a member of the Human Cell Atlas (https://www.humancellatlas.org ) project. She is a leader in the Bioconductor (www.bioconductor.org) community, a global open source, open development software in R for genomics and an advocate for open source science.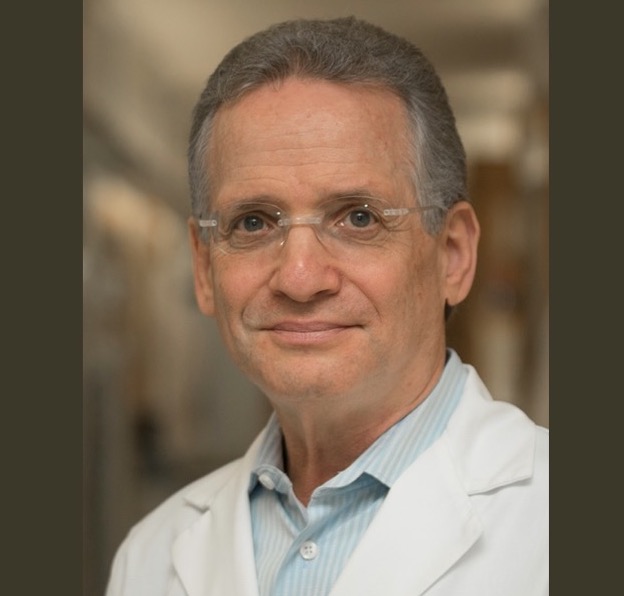 Prof. Steven Dubinett, UCLA Clinical & Translational Science Institute
Steven M. Dubinett is Director of the UCLA Clinical & Translational Science Institute, Associate Vice Chancellor and Senior Associate Dean for Translational Research. He oversees the translation of UCLA biomedical discoveries into medical products and health interventions and is responsible for the efficient integration of the research infrastructure through the CTSI. He is a founding Executive Committee member of UC Biomedical Research Acceleration, Integration, and Development (UC BRAID), which integrates clinical and translational research across the University of California. He has experience in translational investigation, academic administration, mentorship and peer review. He has trained more than 50-graduate students, post-doctoral fellows and junior faculty, nearly all of whom have continued in academic or industry research careers. Building on original discoveries relevant to inflammation and immunity in lung cancer, he developed a translational research program, which utilizes these laboratory-based discoveries in the translational and clinical environment. As a NCI Translational Research Working Group member, he participated in designing pathways to clinical goals. He previously served as Director for Biomarker Development for the American College of Surgeons Oncology Group, directing biospecimen utilization in the context of clinical trials. He served as the Chair of the Research Evaluation Panel for biospecimen utilization for the American College of Radiology Imaging Network/ National Lung Screening Trial. He previously chaired the FDA Cellular, Tissue & Gene Therapies Advisory Committee and served on the NCI Thoracic Malignancy Steering Committee as a Translational Science Representative. Since 2006 he has served as the UCLA Chief for the Division of Pulmonary, Critical Care, Sleep Medicine, and Clinical Immunology and Allergy.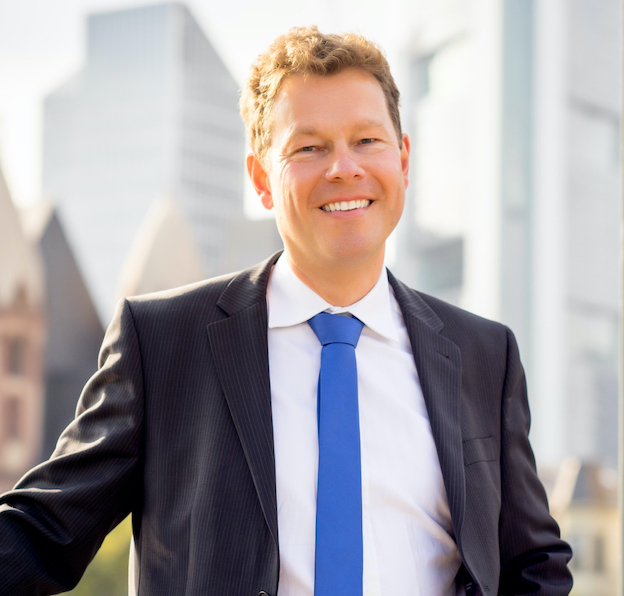 Dr. Wolfgang Huber, EMBL
Wolfgang Huber studied physics at the University of Freiburg, including an Erasmus year at the University of Edinburgh. He obtained a PhD in theoretical physics on stochastic models and simulation of open quantum systems. He moved to California in 1998 to do postdoctoral research in cheminformatics of small, drug-like compounds at IBM Research Almaden in San José. In 2000, his interest in cancer genomics and microarray analysis led him to the German Cancer Research Centre (DKFZ) in Heidelberg. In 2004, he joined EMBL to start a research group at its European Bioinformatics Institute (EBI) in Cambridge. In 2009, he took up a position in the newly formed Genome Biology unit of EMBL in Heidelberg, and in 2011 became EMBL Senior Scientist.
Wolfgang jointly heads the Molecular Medicine Partnership Unit (MMPU) group Systems Medicine of Cancer Drugs with Sascha Dietrich from Heidelberg University Hospital. The aim of this group is to understand intra- and inter-patient heterogeneity of response to anti-cancer drugs, a major clinical and scientific challenge. The group studies the interaction tumour cells with their microenvironment and consequences for drug response. They employ a tightly integrated combination of experimental and computational approaches.
Wolfgang is a founding member of Bioconductor, which started in 2001 and continues to be one of the largest bioinformatics projects. He coordinated the EC H2020 network SOUND (2015-18), serves on several Scientific Advisory Boards and consults for bioinformatics and pharmaceutical companies. He has authored >160 peer-reviewed publications.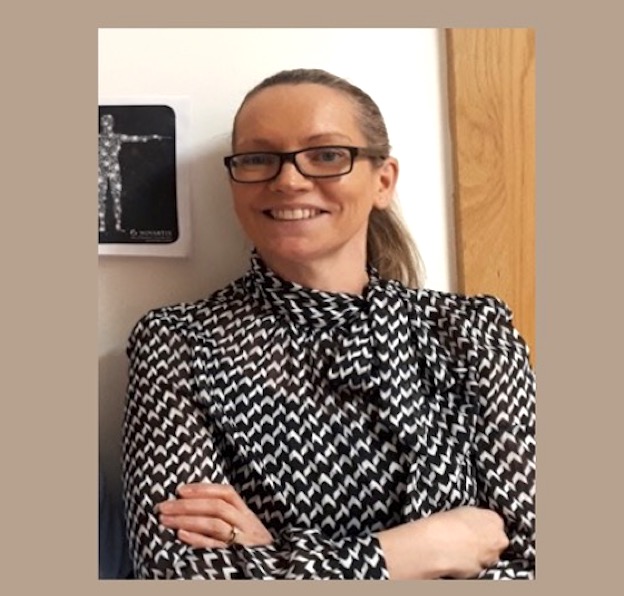 Catherine Kelly, UPMC Ireland
Catherine Kelly holds a degree in Science from UCD and a degree and master's in pharmacy. In addition to time spent at the NICB (National Institute for Cellular Biotechnology) at DCU, Catherine has extensive experience across all aspects of Pharmacy having spent time in retail, the HIV unit in Chelsea and Westminster Hospital London, psychiatry at St Patricks University Hospital Dublin and oncology at UPMC Whitfield.
Catherine has been part of the UPMC Whitfield team for 13 years holding roles as senior pharmacist, the hospital's chief pharmacist and most recently Director of Pharmacy for UPMC Ireland.
As Director of Pharmacy for UPMC Ireland, Catherine continues to work with UPMC's growing service lines, including medical oncology and cardiology, and supports the expansion of UPMC's clinical research in collaboration with the University of Pittsburgh and other academic institutions in Ireland.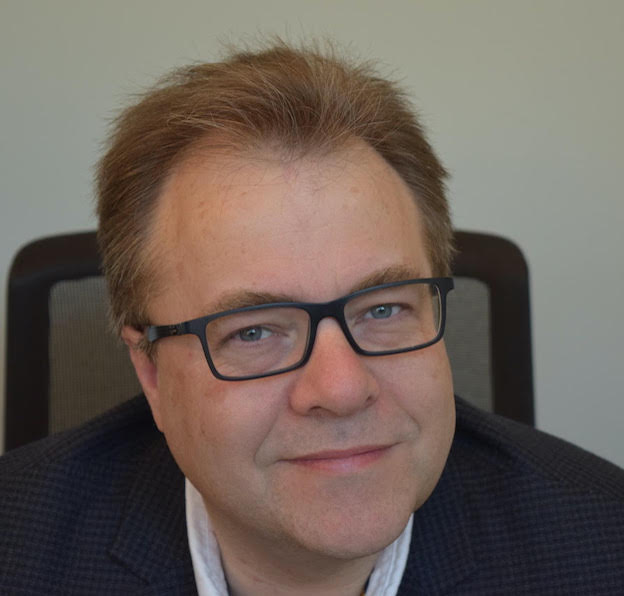 Dr. Mark Lemmon, Yale University
Mark Lemmon grew up in Norwich, UK and received his BA in Biochemistry at Oxford (Hertford College) in 1988. After his PhD with Don Engelman at Yale as a HHMI Predoctoral Fellow he was a Damon Runyon Postdoctoral Fellow with Joseph Schlessinger at NYU Medical Center in Manhattan, studying mechanisms of receptor tyrosine kinase signaling and phospholipid-binding domains. In 1996, Mark was appointed as Assistant Professor in the Department of Biochemistry and Biophysics at the University of Pennsylvania Perelman School of Medicine, where he stayed for 19 years - ultimately as department Chair. He moved to Yale University School of Medicine in 2015, where he is now the David A. Sackler Professor of Pharmacology, Co-Director of the Yale Cancer Biology Institute, and Associate Director for Basic Science of the Yale Cancer Center.
Mark's laboratory links studies of mechanistic and structural aspects of signalling by growth factor receptors (especially EGF receptor) in normal and disease states with cellular and clinical studies. His best known recent contributions include explanation of the structural bases for allostery and biased agonism in the EGF receptor and exploiting structural understanding to understand and target aberrant growth factor receptor signalling in cancer. Mark was awarded the Dorothy Crowfoot Hodgkin Award of the Protein Society in 2012 and was elected as a Fellow of the Royal Society in 2016.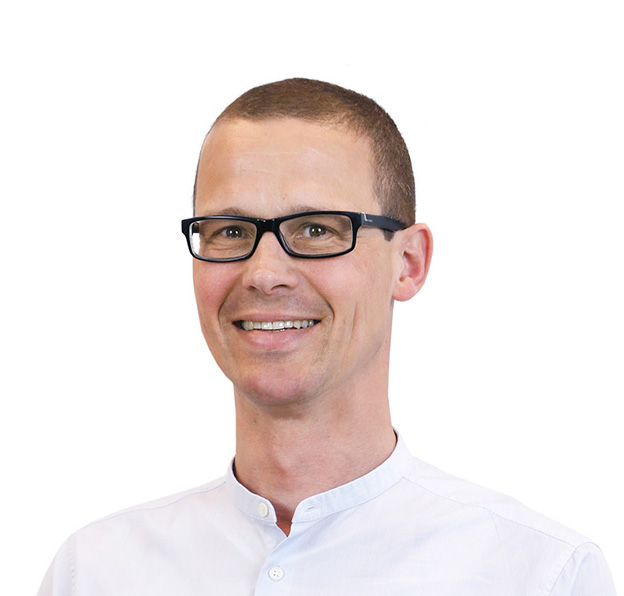 Prof. Jan Molenaar, Princess Maxima Centre for Pediatric Oncology
Prof. Jan Molenaar leads a research group in the Princess Máxima Center, which focuses on precision medicine in pediatric cancer.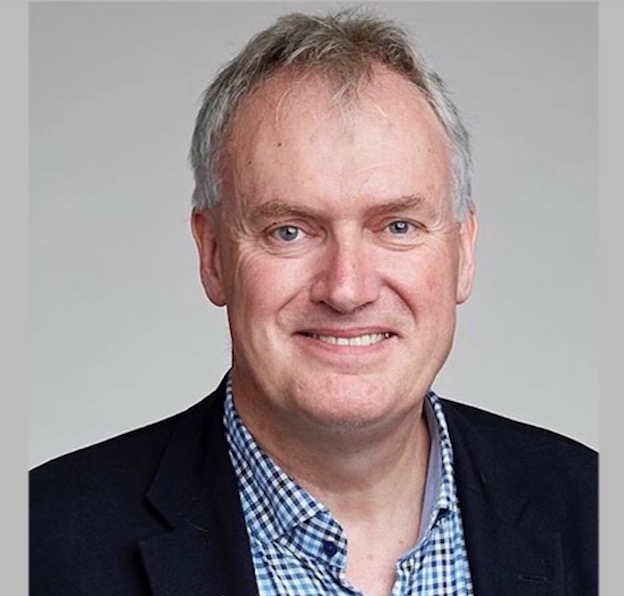 Prof. Luke O'Neill, Trinity College Dublin
Luke O'Neill is Professor of Biochemistry in the School of Biochemistry and Immunology, Trinity Biomedical Sciences Institute at Trinity College Dublin, Ireland. He is a world expert on innate immunity and inflammation. His main research interests include Toll-like receptors, Inflammasomes and Immunometabolism. He is listed by Thompson Reuters/ Clarivates in the top 1% of immunologists in the world, based on citations per paper. Professor O'Neill is co-founder of Sitryx, which aims to develop new medicines for inflammatory diseases. Another company he co-founded, Inflazome was recently acquired by Roche.
He was awarded the Royal Dublin Society / Irish Times Boyle Medal for scientific excellence, the Royal Irish Academy Gold Medal for Life Sciences, The Society for Leukocyte Biology (SLB) Dolph O. Adams award, the European Federation of Immunology Societies Medal and in 2018 the Milstein Award of the International Cytokine and Interferon Society. He is a member of the Royal Irish Academy, EMBO (European Molecular Biology Organisation) and a Fellow of the Royal Society.
Luke also has a passion for communicating science to the public. He has a weekly radio slot on the Pat Kenny show on Newstalk. In 2018 he published with Gill the best-selling 'Humanology: a scientist's guide to our amazing existence' and in 2019 Gill published 'The Great Irish Science Book', a Science book for 10-12 year olds. His latest book, also published by Gill is called 'Never Mind the B#ll*cks Here's the Science'.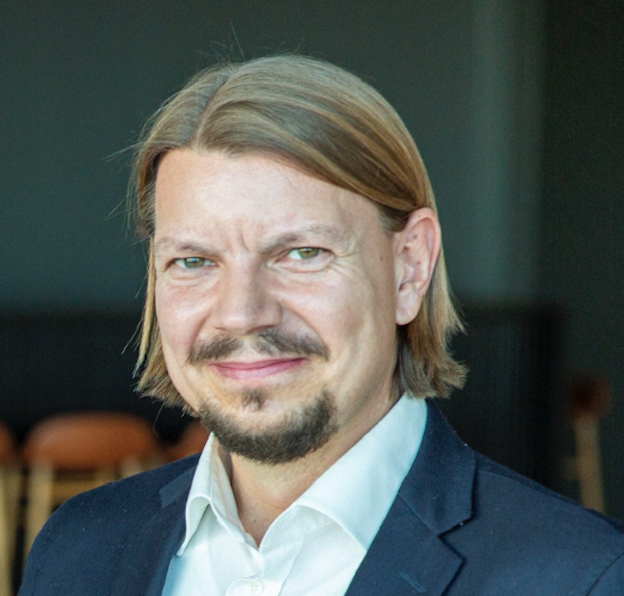 Prof. Jesper Velgaard Olsen, University of Copenhagen
Jesper Olsen studied Analytical Chemistry at the University of Southern Denmark in Odense, and after two years as a Staff Scientist at MDS Proteomics Inc., he returned to the University and obtained his PhD in Biochemistry and Molecular Biology in the Laboratory of Matthias Mann. He spent 4 years as a Post-doctoral Fellow at the Max Planck Institute for Biochemistry in Munich. In 2009, Prof. Olsen was recruited back to Denmark to head a group at the newly established Novo Nordisk Foundation Center for Protein Research (CPR) at University of Copenhagen. In 2012, he was promoted to Vice Director of CPR and in 2014 Full Professor. Prof. Olsen's group is developing mass spectrometry-based proteomics methods with a specific focus on quantitative phosphoproteomics technologies to study time-resolved cell signaling pathways on a global scale in cells and tissues.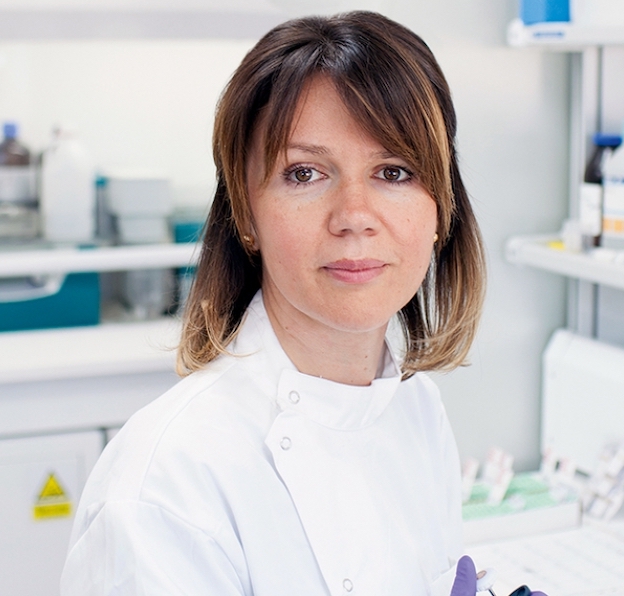 Dr. Samra Turajlic, the Francis Crick Institute
Samra Turajlic completed her undergraduate studies at Oxford University and her clinical training at UCL medical school. She gained a PhD in 2013 from Institute of Cancer Research in the field of melanoma genetics and targeted therapy resistance. In 2014, she was awarded a Cancer Research UK Clinician Scientist Fellowship to study cancer evolution at the Francis Crick Institute. She completed her training in medical oncology in 2015 and was appointed a Consultant Medical Oncologist on the Skin and Urology Units at the Royal Marsden. She became an independent Group Leader at the Francis Crick Institute in 2019, and divides her time between the clinic and her lab. Dr Turajlic is the Chief Investigator of translational studies into melanoma and kidney cancer, and her research goal is to develop an evolutionary understanding of cancer for patient benefit. She is a member of the NCRI Bladder and Renal Cancer Clinical Studies Group, ESMO Faculty member for genitourinary cancers; and Scientific Committee member for ESMO, Molecular Analysis for Personalised Therapy, Kidney Cancer Association, and EORTC-NCI-AACR Symposia. She is a Trustee of the Kidney Cancer Support Network and a Senior Editor at Macmillan Cancer Support. Dr Turajlic receives research funding from CRUK, Rosetrees Trust, the Royal Marsden Cancer Charity, and the RMH/ICR Biomedical Research Centre, among others.