BSocSc Social Policy and Sociology DN750
The Bachelor of Social Science (DN750 BSocSc) at University College Dublin is the premier honours degree of its kind in Ireland. For almost sixty years it has been the standard qualification for those wishing to pursue careers in policy making, social work & care, and the management of people and policy in work and organisational settings.
If you are interested in exploring how societies, communities and families work and wish to make a difference to the world, affect cultural change, contribute to public service or corporate responsibility, then this course is for you.
The DN750 degree has been designed to explore key social issues affecting societies in Ireland, the European Union, the USA and East Asia including: poverty, inequality, housing & homelessness, environmental policy, addiction, mental health, criminal justice, globalisation, gender equality, family policy, childhood/children's services, and tax and welfare systems.
You will learn about how policy makers, in Ireland and across the world, have responded to these societal challenges and explore what options are available for future reform. The DN750 degree places a strong emphasis on studying qualitative and quantitative research methods linking their application to recent and current challenges facing societies across the world.
Students on the DN750 degree will attend lectures and seminars, and engage in project-based learning, instruction, and independent study with experienced academic staff and with input from policy-makers and industry. Students also have the opportunity to study abroad, extending their study by one year, by attending one of our partner institutions throughout Europe (Erasmus programme), Asia, North America and Australasia.
First Year
You will complete core modules in social policy and sociology. Students are not expected to have any prior knowledge of these disciplines; the first year modules will provide you with a comprehensive introduction.
Second & Third Year
Alongside core modules in social policy and sociology you will select optional modules from one of three career orientated pathways:
Pathways:
Show/hide contentOpenClose All
This pathway provides you with a strong foundation for professional social work or social service careers, in addition to careers in Counselling, Social Care Management, and the Probation Service.
You will be introduced to social policy topics covering a wide range of social and public services and modules in public sociology. This pathway prepares you for a wide range of Master's programmes and employment in public services, NGOs, community development, youth work, social enterprise and public policy advocacy.
You will combine social policy and sociology with modules from organisational psychology and industrial relations. This pathway prepares you for study in a wide range of human organisation orientated Master's programmes and employment in business and personnel management, industrial relations, marketing and corporate responsibility and governance.
Why study with us?
Well established programme that has been running successfully for almost 60 years
A strong employment focussed Social Science degree with three career orientated pathways

Social Work and Social Professions

Society and Public Service

Work, Organisations and People

Strong record of graduate employability
Large number of successful and high-profile graduates
Internationally recognised academics (Social Policy top 100 worldwide, Sociology top 150 worldwide)
Interaction with national and international experts on the topics and areas you will study

Mixture of small-group and large-group teaching and practical labs.
Programme Overview by Assistant Prof Micheál Collins
Leaving cert Guidance Podcast
Catch the Leaving Cert Guidance Podcast episode on DN750. Guidance Counsellor Donnachadh O Mahony speaks with DN750 Programme Director, Prof Micheál Collins, and two final year students about the degree and their experiences. There is a strong focus on career outcomes in the interview, which runs for about 30 mins.

Apple podcast

Spotify
Careers
Our alumni Marie-Claire McAleer, Head of Research and Policy at the National Yout Cuncil of Ireland, talks about her career after studying Social Policy and Sociology at UCD.
What our students have to say
Social Work and Social Professions Pathway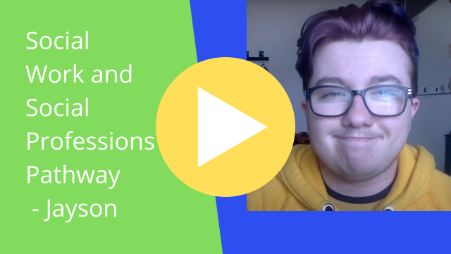 Society and Public Service Pathway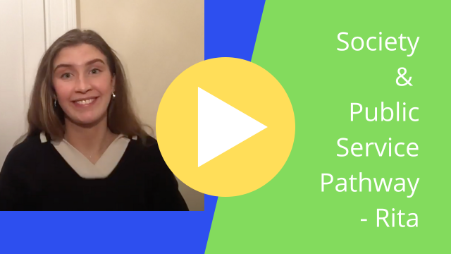 Work, Organisations and People Pathway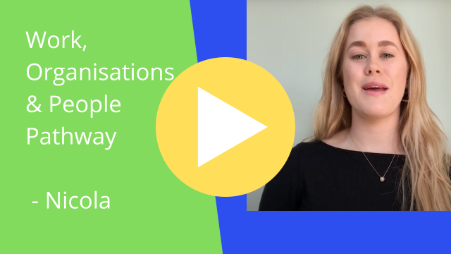 Admissions
Visit the Social Policy and Sociology page on myUCD for applications and admissions info.
myUCD BSocSc Social Policy and Sociology DN750