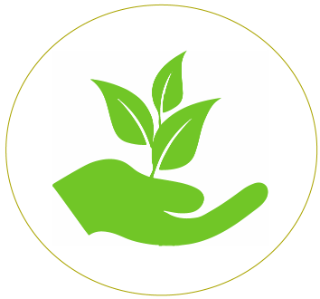 In autumn 2022 UCD was awarded funding from the National Forum/Higher Education Authority under the Strategic Alignment of Teaching and Learning Enhancement Fund (SATLE) to drive teaching and learning innovation and enhancement across the higher education sector on specific themes.
An internal funding call was coordinated by UCD Teaching and Learning, focusing on three major themes that align with both national and institutional priorities:
Academic integrity and ethical practice

Online learning and assessment

Education for sustainable development
A university-wide call for proposals yielded 43 applications of which 16 involved two or more collaborating colleges. The quality of proposals was excellent and the review process was rigorous. In stage 1 all applications were evaluated and ranked at college level. Concurrently, the proposals were reviewed by a panel of independent reviewers (comprising student reviewers and peer reviewers, internal and external to UCD). At stage 2 a university level panel considered the ranking from the colleges together with the feedback from the panel of independent reviewers to ensure transparency and oversight in line with the funder's expectations, leading to the confirmation of awards.
A total of €677,785 was allocated to 22 successful projects including 7 cross-college projects. A student-centric approach was a key requirement and all project teams are made up of faculty/staff and student members. At the end of this funding cycle (December 2024), the project teams will present their work in the form of a short report and a case study for wider dissemination.
| | |
| --- | --- |
| Project Lead | Professor Andreas Hoepner |
| College | UCD College of Business |
| School | UCD School of Business |
This project aims to introduce students from various subject areas to Net Zero climate transition using an online learning and interactive focus.
Students will benefit from the following key deliverables and outcomes:
Workshops on Climate Transition. This will allow students to get a comprehensive understanding of the challenges and opportunities associated with transitioning to a low-carbon economy through a combination of expert presentations, interactive discussions, and practical exercises.
Educational Material on Climate Transition. The development of this material has a clear objective of fostering an environment conducive to stimulating critical thinking, analytical reasoning, and collaborative problem-solving skills among students.
A Database Containing Real-world Data on Climate Transition. The data gathered will provide evidence of the engagement in climate action by a diverse range of actors, including companies, investors, and countries. The indicators of this engagement may include the establishment of explicit climate action commitments and the adoption of comprehensive climate action plans.
A Web-based Platform. The web platform will serve as a comprehensive repository for climate transition data and will feature a tool to process, visualize, and analyse data. This tool will provide students with a powerful means of exploring complex climate-related datasets.
Hands-on Training Tutorials. These educational sessions will offer students an immersive learning experience, integrating demonstrations and guided exercises to extract climate transition data from publicly available sources (also known as web scraping), allowing them to acquire a valuable skill set that can be applied across a variety of fields and disciplines.
| | |
| --- | --- |
| Project Lead | Associate Professor Naomi McAreavey |
| College | UCD College of Arts and Humanities |
| School | UCD School of English, Drama and Film |
The project explores how a focus on inclusive educational practices, including the CAST guidelines for Universal Design for Learning (UDL) might help us develop a sustainable, measured, ethical, and learner-centred response to the challenges and affordances of rapidly-evolving AI text generators (e.g. Microsoft-sponsored Chat-GPT and Google Bard) in Arts and Humanities teaching, learning, and assessment.
The primary outcome for students will be the information and support to make them critical and ethical users of AI text generators. Students will also benefit from the innovations in teaching, learning and assessment made by their more informed and confident teachers.
The key deliverables of the project will be:
A preliminary report on current understandings of AI text generators among A&H students and staff. Information gathered from surveys and focus groups will inform the content and direction of subsequent information campaigns.

A series of masterclasses led by international experts on AI text generators and academic integrity.

A series of multi-dimensional online and on-campus information campaigns, which may involve posters, pop ups, a webpages, videos, student ambassadors, and a social media campaign.

A University for All case study book showcasing a range of Arts and Humanities responses to AI text generators focused on the three project themes of policy, assessment, and teaching and learning.
| | | |
| --- | --- | --- |
| Project Leads | Ms Orla Daly | Mr Liam Fogarty |
| College | UCD College of Health and Agricultural Sciences | College of Social Sciences and Law |
| School | School of Nursing, Midwifery and Health Systems | Central Office |
The perceived rapid rise in the use of Artificial Intelligence (AI) tools in higher education, and resulting implications for teaching and learning, has given rise to widespread concerns since November 2022. Consequently, an interdisciplinary project team, comprising faculty, staff, and students from two Colleges in this university, has come together to collaboratively work on a project with the following aims:
Undertake a critical evaluation of the current use of high-profile AI applications in higher education, using the DigiComp 2.2 competences framework.

Use findings of this evaluation to co-develop a collaboratively designed online 'AI Readiness' module.

Co-develop an AI digital capabilities matrix using the best practice guidelines for the contextualisation of the 'AI Readiness' module across faculties.
The project team will adopt a collaborative and inclusive approach by engaging project team members in a variety of roles throughout each phase of the project. All team members will be invited to participate in project meetings; develop ideas and questions; act as co-researchers gathering and analysing data; and providing creative input and feedback for online module design, implementation, and evaluation. Reflective sessions will be organised to evaluate the impact of the project, identify its successes and challenges, and develop recommendations for the future.
Equity among all project partners is a crucial aspect of this project as it fosters an environment where students, faculty, and staff can openly share and gain knowledge from their unique perspectives and experiences. This approach will empower the project team to develop outputs and resources that are relevant and meaningful for the entire academic community.
| | |
| --- | --- |
| Project Lead | Dr Paul Cuffe |
| College | UCD College of Engineering & Architecture |
| School | UCD School of Electrical & Electronic Engineering |
The first aim of this project is to identify the most urgent threats to assessment integrity within the College posed by LLM tools. The second aim of the project is to articulate creative ways that modules can be "LLM-proofed" while simultaneously instructing students in the apt usage of these tools.
The key deliverables of the project will be:
A short actionable report containing a traffic-light analysis of the modules offered by the College, indicating susceptibility to LLM-facilitated academic dishonesty. This audit will be based on the published assessment strategies within each module descriptor. The report will also document several case studies, showing clear examples of how effective LLM-mediated dishonesty can be for a representative sample of extant assessments within the College. The outcome for this deliverable is that the College can rapidly adjust assessment strategies to minimise the impact of LLMs on our modules.
A hackathon style competition run in conjunction with UCD ElecSoc. This technical competition will solicit creative ideas for "LLM-proofing" assessment in technical modules. Teams will compete for cash prizes, pitching their proposals and solutions. This competition will be optimistic in outlook, giving ambitious and creative students a forum to articulate the potential benefits (in terms of learning and employability) of integrating LLMs into teaching within the College.
A set of case studies documenting the roll-out of LLM-aware teaching/assessment in technical modules. These case studies will build on ideas emerging from the above and will, in a monitored and experimental way, begin to deploy LLM-aware teaching into the delivery of some pilot modules within the College. The case studies will describe and discuss a range of new teaching strategies for the LLM era. Online assessment will be explicitly considered. The outcome for this deliverable is that the College will be ready to proactively alter teaching and assessment in the presence of LLMs.
| | |
| --- | --- |
| Project Lead | Professor Colm McLaughlin |
| College | UCD College of Business |
| School | UCD School of Business |
The aim of the project is to design, plan and run an interactive and experiential pilot module for College of Business students, which deepens their understanding of climate change, the United Nations Framework Convention on Climate Change (UNFCCC), the SDGs and the implications of these for business sustainability. The module will run in Spring Trimester 2023/24 and will be a 5-Credit GPA neutral module assessed on a Pass-Fail basis. It is designed to build up to a two-day roleplay negotiation event in the readings weeks in March 2024.
Students will gain some important skills and knowledge that will enhance their career opportunities, namely an understanding of international and national climate targets, sustainability literacy, the importance of sustainability for business, and negotiation skills.
The proposed outcomes for students taking the module are:
Learning some of the foundational aspects of environmental sustainability, climate change and the negotiation processes of the UNFCCC
Gaining insights into sustainable business strategies and the implications of climate change commitments for business
Understanding some of the institutional, regulatory and international dimensions of climate change
Taking part in negotiations and gaining an understanding of bilateral and multilateral negotiations
There are three specific deliverables for students:
February 2024: Position paper on their allocated country/stakeholder group and proposed UNFCCC targets.
March 2024: Take part in the two-day negotiation roleplay summit.
April 2024: Reflection paper on their participation in the summit and learnings from the module.
| | |
| --- | --- |
| Project Lead | Dr. Leila Negahdar |
| College | UCD College of Science |
| School | UCD School of Chemistry |
The aim of this project is to develop and expand sustainable lab-based activities that focus on the teaching of chemical sustainability within the School of Chemistry. The School delivers several programmes (notably in relation to this application a BSc in Chemistry with Environmental and Sustainable Chemistry)
This work will look at:
Comparing the UCD ESC programme with similar UG programmes elsewhere to identify gaps
Developing specific laboratory sessions for students on the ESC programme and
"Greening" the current laboratory delivery in our UG programmes to improve sustainability (by both delivering sustainable chemistry education and the use of sustainable laboratory practices).
The key deliverables of the project will be:
An overview of any gaps in either topics covered or Learning Outcomes in the Chemistry with Environmental & Sustainable Chemistry Degree programme.
5 fully prepared bespoke laboratory sessions covering practical-based aspects of green and sustainable chemistry and a change in the structure of the programme to allow accreditation by a professional body.
A"greening" of our practical offering, coupled with an embedding of concepts of sustainability throughout the laboratory-based sections of the programme.
As the students employed in this project will take ownership in their contributions (analysis of status quo, identification of more sustainable replacement labs, writing of manuals etc.), they will gain new skills that are in high demand in the industrial sector, thus we foresee an expansion of their skillset which will increase their employability afterwards.
| | |
| --- | --- |
| Project Lead | Professor Danielle Clarke |
| College | UCD College of Arts and Humanities |
| School | School of English, Drama and Film |
This project aims to understand how students read in the online/digital space, and to develop positive ways of incorporating online reading and annotation tools into our teaching. We know little about when, what, how, and how much students read. This project evaluates the impact and potential of the digital for reading for academic purposes. This is a skill that we assume students have already mastered, but experience suggests that students struggle to tackle longer pieces of continuous, complex text and are likely to use "fast reading and sporadic sampling" (Hayles 2010).
The main deliverables for students will be an enhanced understanding of how best to teach higher literacy skills in the digital space, together with advice and support on how to incorporate appropriate annotation and information tools for humanities students. These will enable a broader range of approaches, not just text, but animation, video, audio, voice to text and a range of other ways of acquiring, interpreting and presenting ideas, arguments and evidence. The key deliverables are:
A dataset with quantitative information about students' reading habits

A qualitative set of responses about how, when and why students read (or don't)

A resource for students explaining a selection of annotation tools, how to use them, and advantages and limitations of each – training videos/sessions

A resource for teachers (to include workshops and booklet/presentation) on how to choose appropriate annotation tools for the skills they wish to embed

A peer-reviewed article in an appropriate HE journal to discuss findings.
Project Lead
Dr. Marta Bustillo
College
UCD College of Social Sciences and Law
School
UCD Library
Partner College
UCD College of Health and Agricultural Sciences
UCD College of Science
The project aims to equip UCD students in professionally accredited programmes with key digital literacy skills that are essential to study and work successfully in rapidly evolving online environments.
The key deliverables for students are the self-paced online module and the project website making module resources also available to instructors and students beyond UCD.
Students who complete the module will develop the following digital literacy skills for academic and professional success:
Understanding digital identities and ethical practices in online academic and professional contexts.
Creating and sharing digital information and data in an ethical manner, including an understanding of the risks and benefits of using Artificial Intelligence tools in higher education contexts.
Thinking critically about the online environments in which they participate, evaluating digital information and data effectively.
Collaborating in online spaces safely and effectively.
Student team members in the project will also develop the above skills. In addition, they will have acquired the following skills:
Online resource authoring
Universal Design for Learning
Team collaboration in online spaces
Evaluation of quality and academic integrity of digital learning resources
Co-learning and participatory research skills for evaluating impact
Peer mentoring and community building [with students completing the online module]
Branding and social media promotion
Efforts will be made to make students eligible for digital badges in online course authoring and mentoring and facilitating.
| | |
| --- | --- |
| Project Lead | Associate Sue Rackard |
| College | UCD College of Health and Agricultural Sciences |
| School | UCD School of Veterinary Medicine |
The overall aim of this research project is to evaluate a novel assessment format that was developed to evaluate student clinical reasoning through an online authentic, case-based, and 'open-book' approach. The project's research objectives are to explore the utility of an online, authentic, case-based, 'open-book' assessment format designed to assess clinical reasoning and examine learning strategies students adopted to prepare for this assessment format.
The key deliverables for this project will be:
Design and implementation of two research studies. The first study (mixed-methods) will examine the utility of the assessment format and the second study (qualitative) will explore student learning processes encouraged by this type of assessment format.
The dissemination of results at a conference e.g.VetEd 2024, Dublin.
Development of a faculty guide and workshop to disseminate key design principles for this assessment format and practical considerations for its implementation.
The submission of at least two academic papers in relevant peer reviewed journal publications, proposed titles include:

The utility of online, authentic, case-based, 'open-book' assessments to promote clinical reasoning in veterinary students.
The impact of 'open-book' assessment on student learning.
Project Lead
Dr Kevin Nolan
College
UCD College of Engineering & Architecture
School
UCD School of Mechanical and Materials Engineering
Partner Colleges
UCD College of Business
UCD College of Health and Agricultural Sciences
UCD College of Science
UCD College of Social Sciences and Law
FLAME aims to empower educators to create online 3D interactive material to support learning rather than accept limited materials burdened by fees and vendor lock-in (e.g. 3DEXPERIENCE, Jigspace, H5P). A clear gap exists in terms of the availability, accessibility, and cost of interactive learning materials.
The key deliverables for the project are:
A new Brightspace module to teach deployment of interactive 3D media.
Establish the Digital Library.
Physical artefacts to link online learning to physical touch.
Establish and disseminate effectiveness of produced material to a wider educator audience
Student outcomes:
Enhanced learning for complex concepts.
Facilitating equality, diversity, and inclusion in online learning materials through the use of Inclusive Design in interactive components with W3C Accessibility Standards.
Enabling greater critical assessment of unvouched media.
Greater visual learning to overcome language barriers (CDIC and BDIC).
Improved practical aspects of laboratory sessions with pre and post lab 3D/AR materials.
Empower students to participate in the co-creation of 3D materials for challenging topics.
| | |
| --- | --- |
| Project Lead | Dr Guerrino Macori |
| College | UCD College of Health and Agricultural Sciences |
| School | UCD School of Public Health, Physiotherapy and Sports Science |
The aim of the project is to develop a gamified online training module for students and academic staff on integrity and ethical practices.
The key deliverables of the project are the following:
Increased awareness and understanding of academic integrity and ethical practice: The gamified online training module will equip students with the necessary knowledge and skills to identify and respond to ethical dilemmas they may encounter in their academic and professional lives. This will help foster a culture of academic integrity and ethical practice among students.
Enhanced digital capabilities: Through the use of technology in the gamified training module, students will develop their digital capabilities, which are becoming increasingly important in today's digital age.
Improved authentic assessment practices: The project will enable the development of digitally enabled authentic assessments that are aligned with the learning outcomes and pedagogical approaches of the programme. This will provide students with opportunities to engage in meaningful assessment activities that reflect real-world contexts.
Opportunities for student partnership: The project will provide opportunities for students to collaborate with faculty and staff in the design and implementation of the gamified online training module, as well as in the development of the signature assignments. This will enable students to contribute their perspectives and ideas to the project and enhance their sense of ownership and engagement in the learning process.
The expected outcomes for students are focused on increased awareness and understanding of academic integrity and ethical practice, enhanced digital capabilities, improved assessment practices, and opportunities for student partnership.
| | |
| --- | --- |
| Project Lead | Dr Páraic Kerrigan |
| College | UCD College of Social Sciences and Law |
| School | UCD School of Information and Communication Studies |
This project aims to partner with students to develop knowledge about the impact of large language models (LLMs) on teaching, learning and assessment.
The key deliverables for this project are:
A detailed report into UCD students' current understanding and use of LLMs.
A series of information resources offering advice on the use of LLMs in teaching and learning (e.g. handbook, pamphlets, social media content).
The development of a project website capturing the different project phases and outputs and to serve as a repository for the practical resources.
A student-driven Information campaign led by four 'AI champions', who will engage with the wider student body to raise awareness and provide advice about LLMs in academic work.
A "training toolkit" for AI champions that can be used to support future students who take on this role following the completion of the project.
At least one peer-reviewed journal paper in a highly-ranked journal, and 2-3 conference papers/posters.
Expected Outcomes:
A comprehensive understanding of the implications of LLMs for academic integrity.
Knowledge of student awareness of LLMs, perceptions of them and usage patterns in relation to academic work.
Student input into the development of a UCD LLM policy.
A student-led university-wide information campaign to increase knowledge and awareness of LLMs among students and provide advice and training about how to use them ethically and responsibly.
A programme of training for future AI champions to ensure sustainability of the information campaign.
An important contribution to the existing discourse around LLMs through the production and dissemination of several research outputs, including at least one peer-reviewed paper, and several conference presentations and/or posters.
| | |
| --- | --- |
| Project Lead | Dr Joanna Kacprzyk |
| College | UCD College of Science |
| School | UCD School of Biology and Environmental Science (SBES) |
This project will explore the impact of AI text generation on 3rd-level education in Ireland, using modules delivered in the UCD School of Biology and Environmental Science (SBES) as a springboard. Drawing on best practice and global expertise in the field, we will develop a set of recommendations and produce an educational toolkit to allow both educators and students to embrace AI technology, foster its ethical and responsible use and promote learning and assessment focused on testing critical thinking and problem-solving skills. The HEART project will involve 3 stages:
1. REVIEW
We will review of recent developments in AI language prediction models and their impact on teaching in higher education including recommendations for best practices, especially in biology and other STEM subjects. We will also carry out a systematic review of the types of assessment used by SBES staff and assess the potential impact of AI on student achievement and learning. Based on these findings, we will give a 30-min webinar for UCD Science staff before the start of the new academic year.
2. RESPONSE
This stage will involve in-depth exploration of how SBES students and staff perceive the use of AI tools in the context of academic integrity and its use in teaching and learning. The report containing quantitative and qualitative data from performed surveys and workshops will be made available university-wide.
3. ROADMAP
We will generate resources for UCD educators, including list of action items for UCD Science module coordinators, recommendations to be implemented into UCD plagiarism policy and materials to be implemented into UCD Science modules aiding student education in the responsible use of AI-writing technology fostering scientific integrity in next-generation academics.
| | |
| --- | --- |
| Project Lead | Dr Lai Ma |
| College | UCD College of Social Sciences and Law |
| School | UCD School of Information and Communication Studies |
This project aims to address issues related to science-related misinformation by enhancing the understanding of academic integrity and ethical practices in academic research and publications.
The key deliverables of this project will be:
Mapping of academic integrity and ethical practice topics in the DN700 curriculum, with a specific focus on terms pertaining to science-related misinformation on mass and social media including, but not limited to, peer review, preprint, and retraction.
A science competence framework that can be adopted and incorporated for curriculum and syllabi development. The design of the framework will be based on the findings of WP2.
An article and a white paper that reports the findings of the project. WP2 will be conducted as a research project for an academic publication. A white paper/report will be produced as a guide document for future development.
Based on the outcomes of this project, students should be able to:
Attain a high level of science literacy in the post-truth era: Students will be equipped with the understanding and vocabularies about research ethics and academic integrity
Identify issues with science-related misinformation on mass and social media: Students should be able to critically engage with science journalism and science-related misinformation by articulating, for example, the differences between peer reviewed literature and preprints, and the uses and limitations of incomplete and inconclusive studies in scientific research
Understand academic integrity and ethical practice in research and professional writings: Students will be fully aware of the damages and consequences of unethical practices such as fabrication and falsification of data and research findings, as well as emerging issues such as machine-generated contents (e.g., ChatGPT).
| | |
| --- | --- |
| Project Lead | Dr Miguel Nicolau |
| College | UCD College of Business |
| School | UCD School of Business |
The aim of this project is to create a framework for the development, delivery, deployment, and analysis of computer-based examinations. Although the capacity for such quizzes exists in Brightspace, it is quite limited. This project will explore ways to expand their possibilities while taking into consideration student needs, Universal Design guidelines, and challenges posed by Large Language Models (LLMs) such as ChatGPT.
There are two main deliverables for this project:
A software prototype for the creation of computer-based quizzes, potentially unique for each student, with easy integration into Brightspace.
The definition of a set of guidelines for the creation, deployment, delivery, and analysis of computer-based examinations.
Further to this, this project will serve to establish college, university, national, and international-level connections, for current and future practice on computer-based assessment.
Examinations created with the proposed methodology will provide specific student-centric advantages:
Computer input is easier than handwritten input for most students, including students with physical learning difficulties.
Unique examinations for each student will lead to lower levels of plagiarism, thus increasing the students' sense of fairness.
The proposed framework facilitates the creation of practice examinations, thus reducing levels of test anxiety.
It also provides the means for creating self-assessment quizzes.
| | |
| --- | --- |
| Project Lead | Dr Carla Perrotta |
| College | UCD College of Health and Agricultural Sciences |
| School | UCD School of Public Health, Physiotherapy and Sports Science |
The project aims to promote academic integrity behaviour by partnering with students through online assessments. Instead of a stand-alone module, we aim to co-design instructional tools that module coordinators can embed in Brightspace, reinforcing a positive attitude towards academic honesty.
Step 1
What do students and faculties understand for academic integrity in online education environment? We will conduct a series of semi-structured interviews and 3-5 focus groups with a diverse range of students studying at the SPHPSS to capture in depth their understanding and perceptions of academic integrity and dishonesty and role of instructional tools to enhance and promote honest behaviour during online assessments. This finding will inform the design of a baseline survey to define student's insights of what constitutes dishonesty during online assessments as well as perception of engagement in those behaviours.
Step 2
Co-design and adjust reusable learning tools through a series of workshops with students based on Step 1- We plan to design three elements:
check-list

short videos demonstrating what is academic dishonesty

mandatory check-list before submitting assignments
Step 3
Implementation of RLTs and exit survey assessing changes in the perception of academic integrity.
Deliverable
s
Reusable Learning Tools that enhance academic integrity in the online environment, survey validated to assess perceptions of academic dishonesty in the online environment by students and faculty, baseline and exit survey report (before/after). We welcome collaborating with other groups looking to similar aspects of academic integrity in the online environment.
| | |
| --- | --- |
| Project Lead | Professor Michael Brophy |
| College | UCD College of Arts and Humanities |
| School | UCD School of Languages, Cultures and Linguistics |
The aim of this project is to enable students to engage with their peers to champion the core values of academic integrity as an integral part of learning. These values, as defined by the International Center for Academic Integrity, comprise honesty, trust, fairness, respect, responsibility and courage, values to be cultivated in association with an ethos of compassion and concern.
At an institutional level, the project will allow students to become partners in the promotion of the positive values and behaviours associated with academic integrity. It will provide not only students but also staff and faculty with a student viewpoint on academic integrity. It will assist in decoupling academic integrity and academic wrongdoing, shifting negative student perception (around matters of infringement and prohibition) through peer intervention. It will offer peer guidance towards a healthy learning culture. A number of outputs (documents, posters, talks) on academic integrity will be developed by champions.
This project is predicated on existing and developing university policies concerning academic integrity. Embracing a range of disciplines within Arts and Humanities, this project aims to operate at programme level rather than focusing on a particular disciplinary area and will therefore develop actions and materials of universal import.
| | |
| --- | --- |
| Project Lead | Ms Kirsten Southard |
| College | UCD College of Science |
| School | College Office |
| Partner College | College of Social Sciences and Law |
The aim of this project is to create a toolkit on Brightspace for students to access resources about climate change, and sustainability, as well as ways to make positive changes in their own lives and communities.
This toolkit will be piloted with the Stage 1 BSc Sustainability cohort in September 2024. It is hoped that the toolkit will then be rolled out in other programmes within the university. In the future, it is envisioned that all students at UCD could have access to the toolkit material in Brightspace and that it will enable students throughout the campus to become more aware of the issues affecting us as a result of climate change.
The expected outcomes for the students working on the project are manyfold. They will get hands-on experience of completing research based on the discussions in the peer group (Climate Chats group) as well as surveys and focus groups. The students will work with experienced staff and academics to compile and examine the information, produce a written report of the findings and populate content on the Brightspace-based Sustainability Toolkit based on the information. The students will be part of the launching of the toolkit and will see the impact that it has on Stage 1 students firsthand.
| | |
| --- | --- |
| Project Lead | Dr Gabriela Martinez Sainz |
| College | UCD College of Social Sciences and Law |
| School | UCD School of Education |
| Partner Colleges | UCD College of Engineering and Architecture, UCD College of Health and Agricultural Sciences, UCD Careers Network |
The SWISSCAP project will develop a toolkit of different approaches that can be used to promote sustainable wellbeing through curriculum, pedagogy, and assessment at UCD. The toolkit will be built by students for students, putting students at the forefront of the project as experts of their own experience.
Undergraduate students taking modules on sustainable wellbeing topics from across UCD's eight colleges will be recruited into a student survey. The survey will investigate their views on how teaching and learning at UCD is shaping sustainable wellbeing. Student views on teaching and learning are the starting point for all activity on the project.
Postgraduate students who are teaching on modules relating to sustainable wellbeing will be recruited as a second expert group who span student and teacher experience. Postgraduate students will analyse, select, and develop the undergraduate students' ideas about how to shape teaching and learning, and will implement these pedagogies in the same modules running the following year. They will also be involved in evaluating the impact of these changes in a follow-up student experience survey.
| | | |
| --- | --- | --- |
| Project Leads | Ms Siobhan Brereton | Associate Professor Tara Cusack |
| College | UCD College of Health and Agricultural Sciences | UCD College of Health and Agricultural Sciences |
| School | UCD School of Nursing, Midwifery and Health Systems | UCD School of Public Health, Physiotherapy and Sports Science |
The aim of this project is to co-design and evaluate an educational intervention focussed on technology enhanced interdisciplinary learning and simulation for assessment and therapeutic intervention for cardiovascular health.
The key deliverables from the project will be
A co-designed interdisciplinary educational intervention in the area of cardiovascular health. The intervention will consist of two parts: Using an online platform, for example H5P, creating an online interdisciplinary educational resource in the area of cardiovascular health which will explore the role and interaction of each of the three disciplines with the patient; Secondly, the creation and implementation of one simulated clinical scenario, with three parts, which will enable students to explore the role of each profession. Standardized participant (SP: actor), will be used to play the role of the patient;
A qualitative study presenting the perceptions of key stakeholders, students, facilitators, and S.P's.
A UCD workshop to enable dissemination of the findings from each of the stakeholder perspectives.
A template for a scalable educational intervention which will serve as a template for other healthcare teams.
The following outcomes for students will arise from this project:
An opportunity to work in a simulated interdisciplinary team reflecting their future clinical practice experience.
The collaborative team approach will further develop student interpersonal, intrapersonal and team working skills and enhance their capacity to work with people from different backgrounds and cultures.
Through collaboration, students will develop a sense of trust and understanding of what their disciplinary colleagues contribute to the multidisciplinary team.
| | |
| --- | --- |
| Project Lead | Associate Professor Ainhoa Gonzalez Del Campo |
| College | UCD College of Social Sciences and Law |
| School | UCD School of Geography |
This project aims to deliver a comprehensive, interactive and user-friendly online tool mapping services and activities in UCD that have a sustainability remit. The mapping tool will complement and advance the understanding and reporting of UCD's efforts towards sustainability and the Sustainable Development Goals (SDGs), serving as a robust teaching and learning platform for undergraduate and graduate students across a range of disciplines.
The project is student-centric, providing direct experiential learning opportunities for the BSc Sustainability, BSc Social Sciences, BA Joint Honours Geography, and MSc Geospatial Data Analysis students through their involvement in the development and maintenance of the tool from September 2023. The mapping tool will be fully accessible to all (e.g. for use in teaching and learning activities) by September 2024. It is anticipated that it will foster individual agency and further engagement in existing initiatives (e.g. student societies), and support in-class activities (e.g. prompting debates, helping identify research topics, targeting empirical data collection and GIS mapping exercises).
The multidisciplinary team behind this proposal includes academic-student collaboration across the Schools of Geography and Environmental Sciences. It will also incorporate feedback from students, faculty and staff in other Schools and Colleges. The consultation aspect of the project will help raise awareness on the mapping tool and thus support its potential integration and use in relevant modules across UCD.
| | |
| --- | --- |
| Project Lead | Ms Audrey Dempsey |
| College | UCD College of Business |
| School | UCD School of Business |
This project aims to introduce a virtual community platform, InScribe, to the GBS. The platform is cloud-based and integrates with the VLE, providing a space for module coordinators and programme teams to facilitate student-centered conversations and activities in community forums.
Embarking on an academic journey can be a daunting prospect; whether as a recent school leaver starting a 4 year undergraduate programme or as a mature student starting a full time masters programme. Often students will look to their peers for support during this time. Deployment of the InScribe platform will give instant access to a supportive community of learners to students, one that is not limited to their programme. Access to communities like this works towards fostering a sense of belonging providing a means for students to gain/give support and encouragement in their academic journey.
For students that join our programmes from overseas, access to a community of peers in similar situations helps to eradicate feelings of loneliness or isolation (Lui et al, 2007). The fact that the community is available via an online platform assists students who may be reticent to pose questions in-class or to attend in-person events. When students have the opportunity to collaborate in their learning journeys, often this supports their academic achievement and case studies have shown that the use of tools such as InScribe has positive impacts on overall students achievement, especially in quantitative subjects (ASU - Scaling Just-in-Time Support using Practice-Based Curriculum and Virtual Learning Communities). The use of community tools can also support student retention with peers supporting and encouraging others during the course of their academic studies.
Learn More
For more information on these themes see:
This scheme covers all disciplines.
Only team applications are eligible under this funding call.
Each team must have a named team lead, who will be a UCD faculty or staff member for the duration of the funding award.
Each team must have a minimum of two UCD faculty members (Lecturer/Assistant Professor; Associate Professor; Professor; Full Professor).
Each team must have at least two student members.
A project team may include representatives from external partners/collaborators (non-UCD employees), however, project funding cannot be transferred or allocated directly to external partners/collaborators.
All decisions of the adjudication panel are final and not open to appeal.
Funding received under this funding call must be used for the project outlined in the application.
Applicants may not reclaim expenditure for items/activities that have already taken place, i.e. before notification of this award.
Successful applicants must apply in writing to the chair of the University-level Adjudication Panel to make changes to their application and or the approved project budget following receipt of an award.
On approval of the project proposal, the first tranche of funding (55% of total award) will be transferred (April 2023). The second tranche of funding (45%) will be linked to a review process and will be dependent on progress made including on target budget spending.
The first tranche of funding must be spent or committed by 31st December 2023. The total funding allocation must be spent by 31st December 2024. Any under-spend must be returned to the funder (i.e., HEA/National Forum) – this will be arranged by UCD Teaching & Learning.
Successful applicants are required to take part in a mid-term review in January/February 2024. The review will require the project team to submit a detailed work plan and an up-to-date financial report (see attached) no later than 15th December 2023, for discussion with the review panel.
At the end of the funding period (30th December 2024), successful applicants are required to present their work in the form of a short report and a case study for wider dissemination. Templates will be provided by UCD Teaching & Learning for the report and case study.
At the end of the funding period (30th December 2024), successful applicants are required to provide the full details of the budget spend signed off by their College Finance Officers. Auditable back-up documentation, including receipts or purchase order numbers, cost allocations, etc. must be maintained by all successful applicants.

SATLE is Exchequer funding, awarded to UCD by the Higher Education Authority. Recipients of SATLE funding

must ensure that the funding is used

in line with all relevant public financial procedures. Recipients should adhere fully with UCD rules, procedures and standards relating to procurement, HR hiring and payment, GDPR and EDI.

The awardee is responsible for ensuring spending does not exceed the budgetary allocation. Any over-spend will be covered by the relevant school/college.
Overheads are not eligible and will not be funded under SATLE funding.
Research student scholarships (fees and or stipends) are not eligible under SATLE funding. Students working on a SATLE project can be paid through the UCD payroll.
Where students are being paid for their contributions to a SATLE project, this should be done in a manner that is transparent and justifiable. The most straightforward way to pay students may be through the UCD payroll (hourly paid set-up).
The grant may be spent on equipment provided the total equipment spend does not exceed 20% of the overall project budget.
Any equipment or software purchased with funding received under this funding call will remain the property of UCD.
HEIs must ensure that resources/materials developed as part of each initiative be made available as open educational resources (OER), i.e., openly licensed (Creative Commons 'CC BY' licence) and designed with the potential for future adaptation at a local level in mind. Further information can be found in the National Forum's Open Licensing Toolkit.
As resources become available, they must be added to the National Resource Hub. This can be facilitated by contacting the Forum at SATLE2022@teachingandlearning.ie.
The logos of the National Forum, the HEA and Government of Ireland must be included on all websites of funded projects, and funded publications.