Academic Advising in the Global Leadership Programme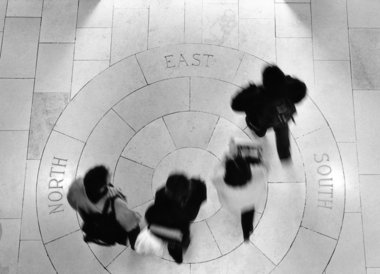 This Academic Advising project has been funded through the HEA and the National Forum.
PROJECT TITLE:

Global Leadership Programme – UCD Michael Smurfit Graduate Business School

PROJECT COORDINATOR:
Dr Linda Dowling-Hetherington
COLLABORATORS:

Associate Professor Jacob Eisenberg, Management Subject Area, UCD College of Business

Felicity McGovern, Director, UCD Smurfit School Office

Sarah Coakley, MSc Marketing student & GLP Participant

Conor Wixted, MSc Supply Chain Management student & GLP Participant

TARGET AUDIENCE:
The Global Leadership Programme (GLP) is a non-credit bearing, year-long, co-curricular programme. It is open to all full-time and part-time students enrolled on the Master of Science and Master of Accounting programmes at the UCD Michael Smurfit Graduate Business School. 545 students registered to the programme in September 2021 and these students were drawn from twenty-three different Master's programmes across the School.
Students often engage in co-curricular activities to improve their academic performance and to avail of opportunities to apply learning gained in the classroom to 'real-world', experiential learning activities. Engagement in co-curricular initiatives also play an important role in developing a student's employability as they provide opportunities for students to develop skills that are transferable to the workplace and that ultimately improve their employment outcomes.
Students, however, need to be able to avail of advice and support that helps them make the right choices around which co-curricular activities will best meet their development needs. The GLP was designed with this in mind – it places students and their development needs and aspirations at the heart of the programme and provides a framework for addressing these needs and aspirations in a supportive way.
Approximately, 1,200 pre-experience and post-experience students from over 70 countries enrol to programmes in the UCD Michael Smurfit Graduate Business School each year (approximately 50% of our students are international). The GLP was first offered in 2020/21 and provides a means of formally recognising the engagement of students in co-curricular activities that complements (and enhances) their in-class learning. The programme helps prepare our students to be future global business leaders.
The GLP aims to develop impactful business leaders with a global mindset. More specifically, the programme has been designed to achieve five learning outcomes.
At the end of the programme, students will have:
created a leadership development plan based on self-reflection and evaluation of current strengths, development needs, career aspirations and personal interests;
identified and evaluated co-curricular activities that will address their leadership development needs;
actively committed to, and engaged in, appropriate co-curricular leadership development activities;
engaged in regular self-reflection through the submission of reports in January, April and June;
demonstrated a personal commitment to lifelong learning.
A key element of the programme is the ongoing, personalised advice, feedback and support provided to students at all stages of the programme, particularly in relation to the activities that might best meet their development needs; how to approach these activities; and how to make the most of them.
In addition to the above, the GLP served a number of other important purposes in the context of the post-Covid-19 learning environment. The importance of building community, connection, and collaboration among and between students has, perhaps, never been more important than it is today. The GLP aims to address this through an emphasis on the idea of 'co-creation' and 'students as partners' on the programme.
Programme Structure:
Built on a foundation of three pillars (Figure 1) – student leadership, workplace skills and career planning – the GLP empowers students to create a personalised path to their own leadership development. The programme provides them with advice and support as they make choices around which co-curricular activities will best fit their own developmental needs and career aspirations. Each pillar offers students a menu of activities they can choose from and this helps them personalise their own path through the programme. Students are required to engage in at least one co-curricular activity under each of the three pillars.
Figure 1 GLP 3-Pillar Framework
4-Step Approach:
Self-Assess and Reflect – students self-assess and reflect on their interests, skills and values.
Plan – students identify activities to engage in under each of the three pillars.
Do – students engage in activities that address their development needs and career aspirations.
Review – students evidence the activities and reflect on their leadership development.
Formal Deliverables (Figure 2 and 3):
January 2022: Autumn Progress Report [individual feedback provided]
April 2022: Spring Progress Report [individual feedback provided]
June 2022: Final Report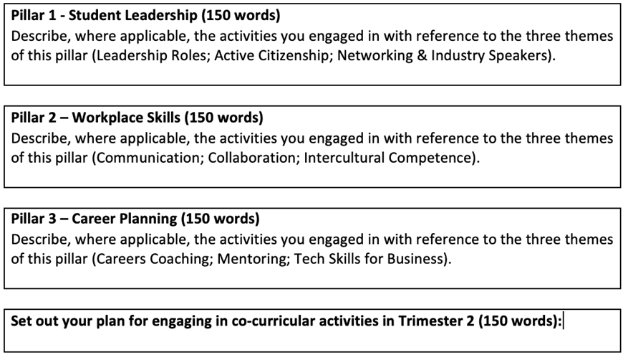 Figure 2 Progress Report Template (Extract)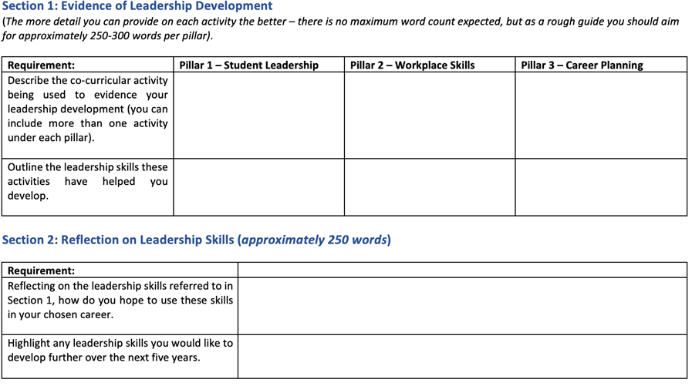 Figure 3 Final Report Template (Extract)
Advisory Meetings: Each trimester, students are invited to attend both small group advisory meetings with the programme lead and peers (Figure 4) and to individual advisory meetings where support, advice and guidance is provided.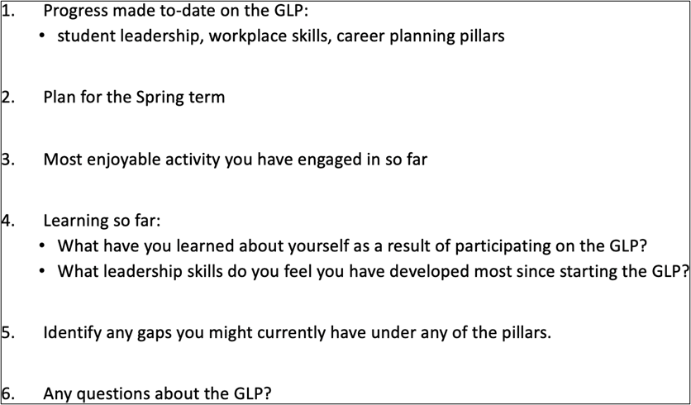 Figure 4 Small Group Academic Advisories (Agenda)
Alumni Buddy and Mentoring Initiatives: Students are connected to a former GLP student (a 'buddy') for the purposes of having a conversation about the co-curricular activities he/she engaged in. A formal mentoring programme is also in place whereby students are matched with an experienced business alumni mentor (Figure 5).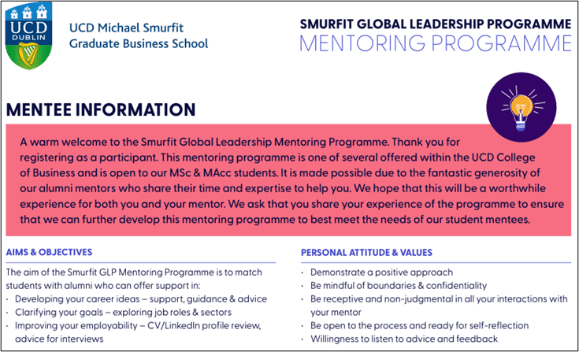 Figure 5 GLP Mentoring Programme – Extract from Brochure
Programme-Led Activities: Workshops are organised by the programme team (e.g. leadership, executive presence, design thinking, using LinkedIn). Intergenerational learning projects where GLP students collaborate with undergraduate business students are facilitated (e.g. projects with Proudly Made in Africa).
Student-Led Activities: GLP students chair focus groups to gather mid-programme feedback. Students lead and participate in programme committees (e.g. charity fundraising, leadership webinars, programme newsletters, networking and social events, social media, non-traditional careers, case competition, leadership and mindfulness) and organise events open to all students (see Figure 6 for examples of events). Please refer to this news article for information on the fundraising activities.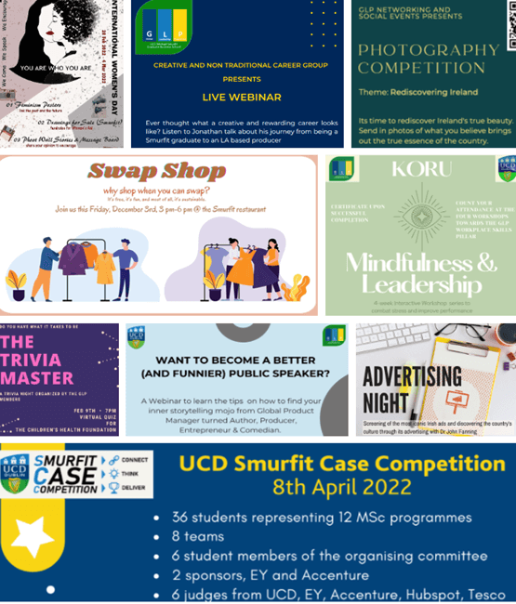 Figure 6 Examples of Student-Led Events
To highlight the outcome and results of the GLP academic advising initiative in 2021/22, Figure 8 provides some key facts and figures, while Figure 9 captures the number of reports submitted by students throughout the year and the overall completion rate. Two student testimonials are also included.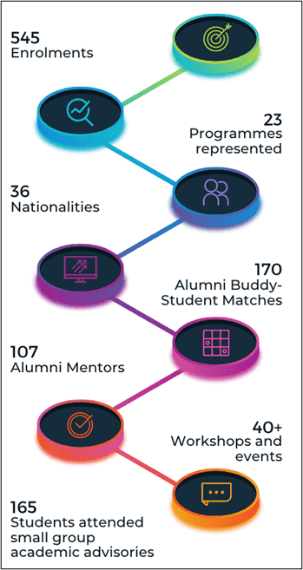 Figure 7 Outcomes – Facts and Figures

Figure 8 Overall Completion Rate
* 14 part-time students who enrolled in 2021/22 will continue their GLP in 2022/23.
** Completion Rate: Of the 531 students eligible to complete the programme in 2021/22:
309 students submitted all reports.

301 students met the requirements and successfully completed the programme.
1 student did not meet the requirements of the programme.
7 students have supporting documentation outstanding. Should they all submit this documentation, the completion rate will increase to 58 percent.
Student Testimonials:
"The Global Leadership Programme provides a fantastic platform for me to have a better understanding of myself. It assists me in recognising my strengths and weaknesses, as well as allowing me to focus on some less evident aspects that will be extremely useful in my future careers, such as technical skills and intercultural competence"
(Xinran Mao, MSc Marketing 2021/22).
"Taking the time to think about my plan and goals for the year and having them broken down into pillars has been great for me to understand where my focus is and work towards small goals that will lend to bigger goals"
(Aoifana Coleman, MSc Management Consultancy 2021/22).
Resources and Outputs
The programme webpage may be a good starting point for those wishing to learn more about the programme.
Some additional resources have been developed, for example:
A resource that sets out advice from former students on the programme to help future students get started on their GLP journey. Advice from Students on Getting Started on a Co-Curricular Leadership Development Programme
A resource to support future students and alumni mentors as they embark on this programme. At the end of 2020/21, the project lead, along with Dr. Ilona Hunek, Assistant Professor, Kozminski University, Poland, conducted research on the mentoring element of the GLP (interviews with mentors and mentees) and a summary of the findings are captured in this resource. GLP Mentoring Programme – Summary of Research Findings May 2022