Academic Advising in Veterinary Medicine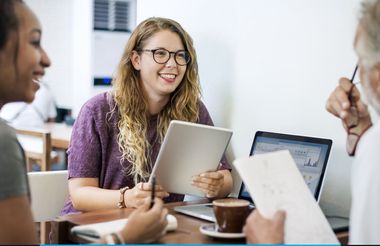 This Academic Advising project has been funded through the HEA and the National Forum.
| | |
| --- | --- |
| PROJECT TITLE: | A Framework to Support Student-Academic Advising Interactions for Students on Clinical Work Placements in the UCD School of Veterinary Medicine |
| PROJECT COORDINATOR: | Associate Professor Sue Rackard |
| COLLABORATORS: | Assistant Professor Diane Cashman Assistant Professor Catherine McAloon Assistant Professor Viv Gath Dr Niamh Nestor Ms Belinda Whitby Ms Michelle Purcel Dr Michael McAllshire Ms Muireann O'Connell |
| TARGET AUDIENCE: | UCD Veterinary Medicine Students, Clinical Stages |
This project is underpinned by the UCD Veterinary Medicine programme curriculum enhancement activities associated with Clinical Extra Mural Studies (CEMS). Students undertake 24 weeks of placement in veterinary clinical workplaces during the clinical years of their programme. Suitable placements are identified by students that align to their individual learning objectives and goals.
Developing the skills and strategies to self-regulate learning in a professional workplace is key to learning success on CEMS, therefore an academic advising initiative was designed and implemented. School based academic advisers were assigned students to provide individualised support and guidance to aid learning.
This project aimed to develop a Conversational Framework and support resources, in the context of clinical veterinary workplace learning, to support the pedagogy of academic advising that is defined by the NACADA Academic Advising framework as the
preparation, facilitation, documentation and assessment of advising interactions.
NACADA Academic Advising: Online.
The objectives of the project were to:
Produce a Conversational Framework to inform student and academic adviser interactions.
Construct guides for academic advisers and students that provide practical advice on managing advising interactions and that highlight the roles and responsibilities of both parties.
Organise a seminar facilitated by an academic leader in the field of academic advising in a clinical workplace setting.
Document and evaluate the process, noting lessons learned and presenting guidance/recommendations which could be of value across the university and within the HE sector.
A Student-Tutor Support initiative for CEMS was designed and implemented for the UCD Veterinary Medicine programme that incorporated an inquiry-based developmental advisory approach. A Conversational Framework to guide student-adviser interactions and discussions was developed. Through this common Conversational Framework, it is anticipated that conversations would be:
appropriately structured
support the development of students self-regulated learning strategies
enhance the value of the CEMS experience for each student
encourage a consistent advising approach by advisers for all students
To develop the Conversational Framework faculty and staff who previously supported CEMS students were invited to participate in semi-structured interviews that explored how students were supported. Secondly, programme outcome assessment data regarding student CEMS experiences were considered. Finally, the literature was reviewed to support the production of a theoretically grounded Conversational Framework.
A review group, including a student, provided feedback on the design of the Conversational Framework prior to implementation. Two senior veterinary medicine students (project members) conducted a formative evaluation exploring student experiences of the CEMS academic advising initiative.
An academic advising initiative was designed and implemented into the UCD Veterinary Medicine programme. Students who commenced their CEMS studies in 2021 were assigned a CEMS adviser who they met with in the Spring Trimester.
A Conversational Framework was designed to support student adviser interactions. Influenced by the work of Prunseke and Chadwell (2014) Medical Student Mentoring Guide, the Conversational Framework is underpinned by a self-regulated learning theoretical lens to aid advisers to develop students self-regulated learning strategies required for CEMS. A support guide was designed for advisers that provides more detail about CEMS, their role and expectations. Guidance and additional resources on when, where and how to refer students to UCD supports were incorporated.
Students were provided with an updated CEMS orientation guide and seminar session about the new CEMS student-adviser initiative. A workshop was arranged with a guest speaker from NACADA to support the development of advisor advising competencies. This initiative is a key pedagogical activity to support students on their CEMS journey and to aid the development of their self-regulated learning skills. Further research is on-going that is exploring the impact and effectiveness of this approach.
Please contact Associate Dean for Teaching and Learning Sue Rackard or Assistant Professor Diane Cashman for more information.