Academic Literacy Support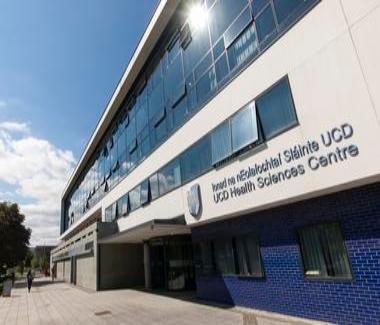 This Academic Advising project has been funded through the HEA and the National Forum.
| | |
| --- | --- |
| PROJECT TITLE: | Academic Literacy Support for Student Success: Designing an Academic Advising Disciplinary Framework |
| PROJECT COORDINATOR: | Dr Carmel Davies School of Nursing Midwifery and Health Systems (SNMHS) |
| COLLABORATORS: | Dr Freda Browne (SNMHS), Mary Curtin (SNMHS), Dr Zeljka Doljanin (UCD Writing Centre), Dr Patricia Fox (SNMHS), Dr Regina Joye (SNMHS), Ciara Kirwan (SNMHS), Dr Claire Magner (SNMHS), Dr Deirdre O'Donnell (SNMHS), Dr Rita Smith (SNMHS), Dr Timmy Frawley (SNMHS), Siobhan Brereton (SNMHS), Tia Bramble ((SNMHS Student), Rachael Ortiz ((SNMHS Student), Orla Daly (SNMHS), Diarmuid Stokes (UCD Health Science Librarian), Lisa McNicholas (Research Assistant /Project Manager) |
| TARGET AUDIENCE: | Undergraduate Nursing & Midwifery students across the following programmes B.Sc. Nursing (General) B.Sc. Nursing (Children's & General) B.Sc. Nursing (Mental Health) B.Sc. Midwifery |
Context of Academic Advising project
This project focuses on improving personalised disciplinary advising to meet the learning needs of undergraduate nursing and midwifery students. Academic advising adopts a model of advising for learning that is integrated across the curriculum and focuses on disciplinary socialisation, disciplinary literacy skills, student well-being and learner agency.
Research evidence influencing our approach
Transformative pedagogy recognises that disciplines have unique norms, conventions, and approaches to thinking, learning, building knowledge, and acquiring communicative competence (Airey 2011). Therefore, any approach to academic literacy support should be embedded within the disciplinary curriculum, disciplinary content and guided by disciplinary experts (Airey, 2017; McConachie & Petrosky, 2010). A systematic review identified that early academic literacy support in undergraduate nursing programmes led to positive outcomes in student retention, academic performance, and professional competence (Glew et al., 2019. Jeffries et al., 2018).
Local context influencing our approach
The project addresses disciplinary literacy support and contributes to expand academic advising to build on the existing 'personal tutor' programme (developmental advising) and Programme Academic Advisories (prescriptive advising).
Communications and expression are diversifying, and literacy is changing rapidly emphasising the need for transformative approaches to support students for current day academia and modern society.
Our student data from the project strongly identified first year as a critical transitional period requiring intensive advising on disciplinary literacy and skills for fostering an independent learner and student wellbeing. Small groups with peers and an advisor were identified by students as their preferred advising model. They identified the need for a learning portfolio to promote engagement, learning and reflection as disciplinary support advances across the curriculum.
Aim
To design an Academic Advising Disciplinary Literacy framework that is integrated across the undergraduate nursing/midwifery curriculum.
Objectives
Evaluate students' needs, experiences, and practices with reference to academic and discipline-specific literacies.
Collaboratively create an academic literacy support framework that may be adapted and applied for discipline, schools, and university contexts.
Co-produce evidence-informed academic literacy learning materials with students and disciplinary subject experts to support the implementation of the framework.
Develop evidence-informed tools that promote effective academic advising with a clear role for the disciplinary expert (lecturer) and student.
Develop a Continuing Professional Development workshop plan for faculty to model framework principles applied in Practice. A range of resources will be co-produced to guide and support framework implementation.
What were you hoping to achieve or change because of your pilot project?
We wanted an Academic Advising Disciplinary Literacy framework that is informed by the best available evidence that gave equal privilege to research and our students' and faculty views to ensure it met the needs of our students and curriculum. The framework is relevant for adaptation to other disciplines.
The NMHS10360 Scholarship of Enquiry core module will integrate the Academic Advising Disciplinary Literacy framework for September 2022 into stage one of the programme. This will adopt a blended flipped advising model with small groups (one advisor: six students per group) led by disciplinary advisors.
We are currently finalising the design of a Toolkit (which will represent objectives two-five) which will be available for broader dissemination.
Methodology
The project adopted the Appreciative Student Voice Model (AVSM), utilising an appreciative inquiry-based approach with students and disciplinary content experts (lecturers) working in partnership. For more detail on this model see Bergmark & Kostenius, 2018. Note: Phase 4 of the model 'sustained student voice' will be integrated into the project evaluation.
Strategy
Student Recruitment occurred initially via the School Programme Office, with a formal project invite e-mailed to all undergraduate students. All students that requested to participate were included in the project.
Project Workstreams
Workstream one (October-January 2021-22)
A series of two consecutive online workshops focused on ensuring representation of the student's experience and views on student-based practical advice and activities to inform disciplinary literacy support.
Thirty-three students participated in workstream one with representation across all undergraduate stages, majors and widening participation programmes. Each group had a maximum of six students in the group, and each student engaged in two separate workshops. The research assistant (RA) transcribed the discussion and conducted thematic analysis. A whiteboard system using google jam board was used to gather the ideas.
Workstream two (February – May 2022)
The Academic Advising Disciplinary Literacy framework was informed by the evidence from
student workshops
UCD Writing Centre
faculty knowledge and experiences
results from a systematic search on interventions to support disciplinary literacy
open-access resources available from other sources
Two formal consecutive student-faculty co-design workshops were scheduled (March and June 2022). The first involved eleven students and gained consensus on the domains of the framework and the pedagogical approach to advising to ensure it met student preferences. Throughout this time there were several faculty-led working groups focused on distinct areas of content required for framework development, including
Academic Integrity & Referencing
Academic Writing within Discipline
Critical Disciplinary Reading Skills
Oral Debate and Dialogue within the Discipline
A faculty-led working group also conducted data extraction on 107 peer-reviewed papers from the systematic search of primary research. The RA worked on scoping a search on University websites (based on those identified for the UCD academic advising scoping review) and identified a suite of resources to support the framework.
The final co-design workshop included thirteen staff and four students and focused on finalising aspects of implementing the framework within our curriculum and identifying disciplinary content. Work remains ongoing to support the implementation and development of academic advisor teams and small group tutorials across the trimester. The Toolkit, templates and final resources continue to be finalised.
Key outcomes
The integrated Academic Advising Disciplinary Literacy framework incorporates four interdependent domains, each with specific competencies supported by a model of academic advising and teaching and learning activities.
Within the framework central pillar is the student as a unique individual 'Personal development for student success' which is scaffolded by four independent academic advising domains, which include:
Domain 1: Disciplinary socialisation 'Thinking like a professional in your discipline.'
Domain 2: Disciplinary academic literacy 'Academic support.'
Domain 3: Learner agency 'Thinking and learning to learn.'
Domain 4: Wellness and well-being 'Social and emotional support.'
The framework is underpinned by a strength-based transformative pedagogy using Bloom's taxonomy, universal design, academic advising, and metacognition. The pedagogical approach in the framework will promote student-centredness, connection, community, inclusion, equity, and accessibility.
Impact of the project (school level)
All undergraduate students will receive a structured provision of disciplinary-specific academic advising within the curriculum in line with international best practice and the specific needs of our students.
First-year students (from September 2022) will have a five-credit core module that supports developing critical disciplinary skills and integrates supports to help them transition into the academic environment.
Small group academic advising (1:6) will provide students with a personalised learning experience and impact on improving student engagement, collaborative social learning, and disciplinary socialisation.
All students will receive support within the curriculum to empower them to manage their well-being throughout their student life.
All students will receive support within the curriculum to empower them to develop the skills to develop disciplinary literacy and become engaged independent lifelong learners.
Impact of the project (University level and beyond)
This project will strengthen the evidence base for Academic Advising and inform the broader UCD Academic Advising policy framework.
The Academic Advising Disciplinary Literacy framework and accompanying Toolkit will be available for adaptation by other curriculum developers within and outside UCD.
Aspect of the project that will be mainstreamed in your school (September 2022)
There will be a stage one 5 ECTS module dedicated to implementing the foundational aspects of the framework using a flipped advising methodology (with some prescriptive advising) and a series of small group academic advisor tutorials. Each subsequent stage (two, three, four) will have a unit within a credit-bearing module to incorporate engagement with advancing academic advising across the curriculum in line with advancing the knowledge, skills, and application of the domains within the framework.
Resources/Outputs
Phase 1 - Implementation 2022 -2023
There will be a stage one 5 ECTS module dedicated to implementing the foundational aspects of the framework using a flipped advising methodology (with some prescriptive advising) and a series of small group academic advisor tutorials.
Phase II (implemented in line with following through each stage)
Each subsequent stage (two, three, and four) will have a unit within a credit-bearing module to incorporate engagement with advancing academic advising across the curriculum in line with advancing the knowledge, skills, and application of the domains within the framework.
Airey, J. (2011) 'The Disciplinary Literacy Discussion Matrix: A Heuristic Tool for Initiating Collaboration in Higher Education.' Across the Disciplines 8 (3).
Airey, J., Lauridsen, K. M., Räsänen, A., Salö, L., & Schwach, V. (2017). 'The expansion of Englishmedium instruction in the Nordic countries: Can top-down university language policies encourage bottom-up disciplinary literacy goals?'. Higher Education, 73 (4), pp. 561-576.
Bergmark, U., Kostenius, C. (2018). 'Appreciative student voice model – reflecting on an appreciative inquiry research method for facilitating student voice processes', Reflective Practice, 19(5), pp.623- 637.
Glew PJ., Ramjan LM., Salas M., Raper K., Creed H., Salamonson Y. (2019) Relationships between academic literacy support, student retention and academic performance. Nurse Educ Pract. 39 pp 61-66.
Jefferies, D., McNally, S., Roberts, K., Wallace, A., Stunden, A., D'Souza, S., Glew,P. (2018) 'The importance of academic literacy for undergraduate nursing students and its relationship to future professional clinical practice: A systematic review', Nurse Education Today, 60, pp84-91.
McConachie, S, M.; Petrosky, A, R (Ed) (2010). Content Matters - A Disciplinary Approach to improve Student Learning, Hoboken, NJ: Jossey-Bass.
Wingate, U. (2018). 'Academic literacy across the curriculum: Towards a collaborative instructional approach'. Language Teaching, 51(3), pp.349-364.