Academic Skills Development - A Disciplinary Approach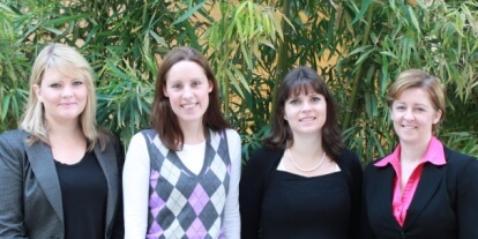 | | |
| --- | --- |
| MODULE TITLE: | Academic Skills Development |
| MODULE COORDINATOR: | Orna O'Brien |
| TARGET AUDIENCE: | Mature students undertaking the Diploma in Business Studies by distance learning |
The Centre for Distance Learning has developed two academic skills modules which form part of the Diploma in Business Studies (DBS) programme. The modules, Induction and Returning to Learning and Developing Learning Competencies, are a core part of year one of the programme.
The DBS is specifically targeted at mature students returning to education and the academic skills modules were developed to address the specific needs of this cohort of students. The overall aim was to assist students in developing key academic skills on a progressive basis across both semesters in year one.
The content of both modules is outlined below:
Induction and Returning to Learning Module Content (Semester 1, 5 ECTS):This module aims to develop students' cognitive skills. Among the topics covered include managing student learning; how to plan and organise study; reading; note-taking; memory techniques; essay writing (planning, structure, grammar and punctuation); referencing; sourcing academic literature; and preparing for examinations.
Developing Learning Competencies Module Content (Semester 2, 5 ECTS):This module aims to develop students' meta-cognitive skills. Among the topics covered include reflective learning; understanding learning; approaches to studying and learning; Bloom's Taxonomy of Learning; sourcing and evaluating literature; enhancing academic writing skills (writing style/structure and approaches to different forms of assessment; and developing analytical and critical thinking skills.
A number of innovative features are evident with regard to the design and assessment of the academic skills modules.
Module Delivery: The timing and sequencing of delivery of the various topics within both modules is important. The various topics within the modules are timetabled so as to ensure that students develop the requisite skills 'just-in-time' (Dowling and Ryan, 2007). The topics covered in both modules are designed to ensure that students develop the key skills required to undertake a programme of study in the business discipline. Regular monitoring of student progress and regular discussions between the Centre's Learning Support Officers (LSO's) and module co-ordinators helps to ensure that the academic skills modules are designed to address the needs of the particular cohort of students in question.
Module Assessment: Module assessment is designed around the business modules students are required to undertake as part of their diploma, thereby, adopting a disciplinary approach. The assessment for Induction and Returning to Learning requires students to prepare an essay plan, to write an essay on returning to education as a mature student and the challenges and difficulties this can present, to prepare a set of notes based on a textbook chapter using their preferred note-taking style and to select a number of past examination questions and to answer these questions. The assessment for Developing Learning Competencies requires students to maintain a learning journal detailing their critical reflections on, for example, their learning gained during class, their study habits and learning style, time management, preparation and drafting of assignments and examination preparation; and the critique of an essay. Students have been encouraged to use the blog feature in the virtual learning environment to maintain their weekly learning journal.
Student Support: The LSO's play a central role in the design, delivery and assessment of the academic skills modules. As part of their role, they ensure that students are facilitated and supported in developing the key skills students will need to complete a Diploma in Business Studies. The LSO is available to students on a daily basis to provide students with any guidance and support they may need and is also responsible for the provision of formative feedback to students on assessments submitted for both modules.
Since the modules were introduced, feedback from module co-ordinators has been very positive, with many commenting on the very clear improvements evident, particularly in terms of the ability of students to plan and structure assignments and to engage with module content in a more critical and analytical manner. Feedback from students has been equally positive with a significant proportion of students commenting on their increased level of confidence in terms of their ability to undertake a programme of study at third level despite a lengthy absence from education in many cases. The disciplinary approach to the delivery of academic skills modules and the regular monitoring of student progress have come to represent critical ingredients of the student support infrastructure on the Diploma in Business Studies programme.
Reference: Dowling, L. and Ryan, O. (2007): 'The Role of Study Skills Development and Formative Feedback in Enhancing the Learning Experience', All Ireland Society for Higher Education, Maynooth 30th and 31st August 2007