Developing an Interdisciplinary Evidence-Based Practice Framework (The EVIBEC Project)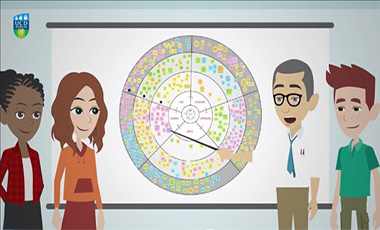 This Learning Enhancement project has been funded through the HEA and the National Forum for the Enhancement of Teaching and Learning.
| | |
| --- | --- |
| PROJECT TITLE: | Developing an Interdisciplinary Evidence-Based Practice Framework (The EVIBEC Project) |
| PROJECT COORDINATOR: | Dr Catherine Redmond |
| PROJECT TEAM: | Dr Caitríona Cunningham, Ms Andrea Dineen, Dr Robin Farrell, Dr Shane Foley, Dr Deirdre O'Donnell, Assoc Prof Emma O'Neill, Dr Sharleen O'Reilly and Mr Diarmuid Stokes |
| SCHOOLS: | Schools of the College of Health & Agricultural Sciences |
| TARGET AUDIENCE: | Health Professional Educators in Academia or Clinical Setting |
The Project Team comprised of colleagues from different schools and units:
UCD School of Agriculture and Food Science - Dr Sharleen O'Reilly
UCD Library - Mr Diarmuid Stokes
UCD School of Medicine - Dr Shane Foley
UCD School of Nursing Midwifery & Health Systems - Dr Catherine Redmond & Dr Deirdre O'Donnell
UCD School of Public Health Physiotherapy and Sports Science - Dr Caitríona Cunningham
UCD School of Veterinary Medicine - Ms Andrea Dineen, Associate Professor Emma O'Neill & Dr Robin Farrell
The Co-Design Participants:
UCD School of Agriculture and Food Science - Ms Sarah Browne, Ms Elaine Caffery, Ms Sophie Callanan, Ms Melissa Carubba, Ms Nicola Dervan, Ms Ruth Jeffers, Ms Lucy Kelly, Ms Aleksandra Mezynska, Ms Gracy Nasralla, Ms Liz O'Leary
UCD School of Medicine - Ms Fara Meor Faiza, Ms Aoibheann Lally, Ms Aoife McGowan, Ms Chloe Mullen, Ms Emily Needles, Ms Rachel O'Hanlon

,

Ms Mariam Saleb, Mr Terence Smeaton
UCD School of Nursing Midwifery & Health Systems - Mr Ekram Benrabah, Ms Helena McCallig, Ms Joy Omoruyi, Ms Berta Quinonero, Ms Michaela Schumann
UCD School of Public Health Physiotherapy and Sports Science - Ms Elizabeth Bovich, Ms Lauren Diskin, Ms Aoife Friars, Ms Medbh O'Keane
UCD School of Veterinary Medicine - Mr Christopher Hamilton, Ms Catherine Hearne, Ms Jaimeson Kass, Ms Ellen Lane, Ms Raluca Magadan, Mr Joseph O'Sullivan, Ms Christina Pizzolon, Ms Lindy Vaughan
UCD Teaching & Learning - Associate Professor Geraldine O'Neill
Evidence-based practice (EBP) is fundamental to the delivery of high-quality healthcare with optimal clinical decision-making and maximal patient safety. It is a core competency for health professional programmes, however, despite inclusion in most healthcare curricula, a gap between best EBP and actual clinical care is consistently reported in the literature. A recent Irish HEI review of EBP teaching supported this, finding that EBP was infrequently embedded through curricula and recommending that its teaching should be scaffolded across all professional entry level programmes and actively integrated with clinical teaching (Lehane et al. 2017).
There is a strong case for designing an interdisciplinary EBP curriculum. With core importance across all professional health care programmes and similar approaches relevant to and utilised in each, the competencies required transcend the disciplines and can be developed in a similar way in each. Additionally, interdisciplinary teams are essential to effective clinical practice, highlighting the value of a united commitment to, and shared understanding of, the principles of best practice. A trans-curricular approach would not only promote the effective sharing of expertise and resources it would also align disciplines with shared EBP language, knowledge and skills, thus facilitating integrated clinical practice.
The project aim was to develop a novel, cross-discipline, vertically integrated framework and associated resources to optimise the teaching, learning and assessment of Evidence Based Practice (EBP) across entry-level health professional programmes.
The key objectives were to:
Facilitate meaningful collaboration with key stakeholders including students, academic and clinical colleagues to co-design an authentic framework with a clear view to future implementation within health professional curricula
Harness EBP approaches as a vehicle to develop student higher-order skills and 21st century graduate attributes across curricula.
Develop an accessible and appealing interactive framework that will act as a resource to inform curriculum design and support health professional educators.
We created an interdisciplinary project management team outlined above.
We held three co-design workshops that iteratively developed the EBP curriculum framework (~40 participants (academics, graduates, and students) per workshop). Each workshop lasted 2-hours and was delivered using Zoom (including facilitated break-out rooms) and a real-time collaborative whiteboard (https://www.mural.co/)
Workshop 1 focused on defining EBP practitioner characteristics and how programmes support students becoming EBPs.
Workshop 2 focused on the 5 A's of EBP (ask, acquire, appraise, apply, assess) and explored perceptions of the knowledge and skills required for each.
Workshop 3 built potential EBP learning activities for the 5 A's and where these should sit in a programme e.g. early/late/all stages. We held project management team meetings after each workshop to reflect on learning and plan for subsequent workshops. Each workshop's findings were shared at the subsequent workshop for data validation and to support the next steps.
A final workshop was held as part of the INHED conference (March 2021) and we sought to gain independent health professional educator input on the EBP framework, its implementation and channels for its dissemination.
Our EBP framework was completed following several project management team meetings to integrate all workshop findings into the final resource.
The co-design approach with a linked team member, a student champion, per cohort of students, ensured the success of this methodology. Workshops occurred in the evenings (7-9pm) which suited students. They felt their contributions were valued and were being assimilated into the final framework. Sharing the findings of previous workshops at subsequent workshops enabled this.
The online platform and use of break-out rooms ensured that all voices could be heard. Students commented:
Workshops were very useful and the dialogue beneficial to give a voice to (and feel heard) re: what students found useful and 'what works' for students.
The interdisciplinary nature of the project was deemed very beneficial. Students reported that:
The interdisciplinary approach allowed us to get out of our own profession's 'bubble' and "think in new /alternative ways.
Their recognition as co-designers was important and the voucher and certificate awarded for participation was of value. There was minimal retention loss across the 3 workshops.
The project team used Bloom's taxonomy to further develop learning outcomes and mapped these to core EBP competencies. Learning activities suggested by the co-designers and project team will be added to the framework once validation is complete. A Delphi study with EBP experts is planned for this.
Resources
EBP is important for many disciplines and the approach taken here to embed these competencies into a curriculum can be adapted by any profession.
To share, promote and disseminate this work educators will have access to:
An interactive Padlet resource containing the EBIVEC framework.
A presentation on the process of framework development delivered at UCD DBER April 12th 2021. (Password = 33U&2G9z)
The custom animation outlining the framework below.
Albarqouni, L., Hoffmann, T., Straus, S., Olsen, N., Young, T., Ilic, D., Shaneyfelt, T., Haynes, B., Guyatt, G. & Glasziou, P. (2018). Core competencies in Evidence-based practice for Health Professionals: Consensus statement based on a systematic review and Delphi study. JAMA Network Open, 1(2):e180281 doi:10.1001/jamanetworkopen.2018.0281
Lehane, E., Leahy Warren, P., O'Riordan, C., Savage, E., Drennan, J., O 'Tuathaigh, C., O'Connor, M., Corrigan, M., Burke, F., Hayes, M., Lynch, H., Sahm, L., Heffernan, E., O'Keefe, E., Blake, C., Horgan, F, Hegarty, J. (2017) Research on Teaching of Evidence Based Practice in Ireland - to Health Care Professionals and Healthcare Students. Report prepared for Department of Health, Clinical Effectiveness Unit.
Lehane, E., Agreli, H., O' Connor, S., Hegarty, J., Leahy Warren,P., Bennett, D., Blake, C., Burke, F., Corrigan, M., Drennan, J., Hayes, M., Heffernan, E., Horgan ,F., Lynch, H., McVeigh, J., Müller, N., O'Keeffe, E., O'Rourke, N., O'Toole, E., O'Tuathaigh, C., Sahm,L. & Savage E. (2020). Building capacity: getting evidence-based practice into healthcare professional curricula. BMJ Evidence-Based Medicine 27thJuly http://dx.doi.org/ 10.1136/bmjebm-2020- 111385.