Development of Self-Assessment Tool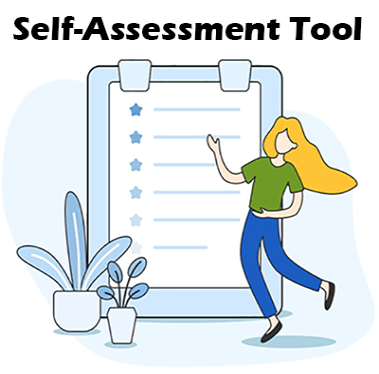 This Academic Advising project has been funded through the HEA and the National Forum.
| | |
| --- | --- |
| PROJECT TITLE: | Development of Self-Assessment Tool |
| PROJECT COORDINATOR: | Dr. Lai Ma |
| COLLABORATORS: | Dr. Claire McGuinness, Dr. Judith Wusteman, Anna Carolina Pimentel Ribeiro, Sanjay Matthews, Saoirse Duignan, Aodhán Keegan, Ailbhe O'Rourke, Sonam Bajpai, Yuxin Yan |
| TARGET AUDIENCE: | Undergraduate students |
The motivation of this project was based on three major factors:
First and foremost, there is a need for a user-friendly and non-intimidating tool for students to keep track of their academic progress and university experiences. In some cases, students were not aware that they had been assigned to an academic advisor. Students can find it intimidating to request a meeting via email, among other factors.
Secondly, as our student population is more diverse, inclusive practices are needed to ensure that students of all backgrounds including, but not limited to age, gender, ethnicity, race, sexual orientation, caring responsibilities and socio-economic circumstances, feel supported. Academic advising is a good way to build connections between students and the university and to build a sense of community.
Thirdly, there are increasing reports of mental health issues amongst students. Many reported anxiety and stress, especially during exam periods. While academic advisors are not qualified to provide mental health support, some of these issues may be mitigated during a meeting where student support services and study skills and techniques can be discussed.
From informal conversations with students, it is also clear that a mobile app would be much preferable for self-assessment and making appointments.
The overall aim was to develop a self-assessment tool for undergraduate students to reflect on their academic progress and assess their needs for academic advising. The project was motivated by three key questions:
What are students' concerns and challenges in the course of their studies?
What do they expect and need from an academic advisor?
What is the scope of academic advising?
The main objectives of the project were:
To understand students' academic advising needs
To develop topical questions that aid self-reflection and self-assessment
To establish the parameters of academic advising sessions
Within the scope of the project, the team aimed to produce a working prototype of a self-assessment tool, that could be adopted for connecting students with their assigned academic advisors while also linking them to other relevant student support services in the university, e.g., writing centre, mental health support, etc. Another goal was to promote diversity and inclusion in recognising the diverse students' needs.
The project consisted of two phases: a) student needs assessment; and b) development and evaluation of the self-assessment prototype.
Student volunteers made significant contributions to the development of this project:
At the initial stage, brainstorming sessions were held with student volunteers. A shared document was created in October 2021 to capture the students' ideas; the document remained open for two weeks, providing time and space for the student volunteers to reflect on their own and their peers' experiences and potential needs. This process yielded several important issues that had not been considered by the academic staff on the project team - e.g., the significance of workload and time management issues.
To further explore the students' needs, focus groups were planned which were to be facilitated by the student volunteers. However, the focus groups were cancelled due to the very low response rate. It was then decided that a survey would be conducted to further gauge the concerns and challenges students face and their expectations of academic advising.
The student volunteers also provided feedback for the prototype and helped with recruiting students to test the prototype and complete an evaluation form.
The principal outcome of the project is a working prototype of a self-assessment tool for students.
The app was tested by 50 respondents. Over 80% responded that they liked the app and over 85% stated that it will be useful for connecting with an academic advisor and student support services. The respondents were asked to describe what they liked about the app. Here are some examples:
It is very easy to use and accessible
I like the design it's simple and visually appealing
You get to see how you feel about your academic progress
I liked the face ratings the most. Also, the list of options about what you might need to discuss with an advisor was quite extensive and helpful for some who might not be 100% on what they need help / what it comes under
It made me realize that I do not need significant problems going on in my life to seek academic help or advice. The was quite reassuring to know as I myself have put off getting help from UCD because I did not think I was considered someone who needed it
It highlights issues that I wouldn't normally address unless brought to my attention
Moreover, when collecting their participation vouchers, some students expressed appreciation for the app, and hope that it will be formally adopted.
Further work is required to resolve some design and technical issues. The university might consider adding the self-assessment tool to the UCD Mobile app, for easy access. Technical support is also needed to enable users of the tool to seamlessly share their responses with their academic advisors and make appointments.