Enhancing academic advice here at UCD: Is it simply a matter of time?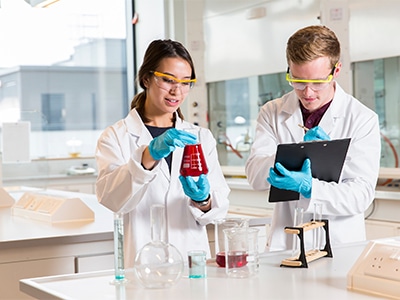 This Academic Advising project has been funded through the HEA and the National Forum.
| | |
| --- | --- |
| PROJECT TITLE: | Enhancing academic advice here at UCD: Is it simply a matter of time? |
| PROJECT COORDINATOR: | Dr Gavin Stewart |
| COLLABORATORS: | Dr Joanna Kacprzyk; Dr Rainer Melzer; Alannah Chalkley; Rory Burke |
| TARGET AUDIENCE: | Academic staff in Biology & Environmental Science; Undergraduate students on Cell & Molecular Biology and Plant Biology programmes; M.Sc. students on Biological & Biomolecular Sciences (by Negotiated Learning); two part-time research assistants. |
The long-term educational requirement we wanted to begin to tackle was the question of how to significantly enhance the academic advice available to students across all School of Biology & Environmental Science (SBES) programmes. However, in this pilot scheme, we targeted a selected cohort of undergraduate and taught postgraduate students, who were at a crucial phase of their career during the 2021-22 academic year.
The four SBES programmes included were M.Sc. in Biological and Biomolecular Sciences by Negotiated Learning (BBNL), M.Sc. in Plant Biology and Biotechnology (MPB), B.Sc. in Cell & Molecular Biology (CMB) and B.Sc. in Plant Biology (PB). This pilot scheme did not include all the other SBES programmes (2 undergraduate & 3 M.Sc.) due to academic staff workload that this would have involved.
The project aims were to increase academic advice on a wide variety of topics, such as programme choice, careers and educational development. For this initial pilot scheme, the main objectives were to:
Hold postgraduate-led workshops with different cohorts of students to determine their precise advisory needs, vital given the previous 18 months of disruption due to COVID-19.
Hold one-to-one career advice meetings with all students on chosen programmes.
Perform surveys across all SBES programmes, in both Trimester 1 and Trimester 2, to establish student feedback regarding academic advice.
The approach of this project was very straight forward. We asked ourselves why were SBES staff members NOT currently providing more academic advice? There was a great desire from staff to help students at all times (e.g. as reflected by consistently high module feedback scores; excellent external examiner reports), but the limiting factor appeared to be simply time – which had only become more so during the COVID-19 pandemic. Our proposal was therefore to obtain funding to facilitate staff to have time to better provide academic advice.
We engaged students in two main ways. Firstly, we had our two PhD student team members – Alannah Chalkley & Rory Burke - help us by facilitating the workshops and reporting in detail the key discussion points to the academic staff. Secondly, we engaged the undergraduate and M.Sc. students by asking them to be involved in a couple of surveys, as well as the workshops. The schedule for this was:
Workplan/Timelines:
Trimester 1 – Hold first survey
Trimester 1 – Host student-led workshops (one for undergraduates, one for M.Sc.).
Throughout Trimester 1 and 2 - employ two part-time research assistants to supervise undergraduate and M.Sc. project laboratory work, which normally takes up large parts of staff time.
Trimester 2 – Hold one-to-one advisory sessions (optional for students).
Trimester 2 – Hold second survey.
The key impact of the project is staff reflecting on existing academic advice practices within the school and their perception by the relevant student groups. Areas for improvement were identified and will be initially discussed during the SBES teaching and learning day to ensure that project outcomes feed into the school's strategy in these areas. Although not all elements of the projects produced the desired effect (e.g. no major change was observed in self-reported student awareness of career opportunities) the project provided a strong rationale for offering optional 1-to-1 career advice meetings in Trimester 2 to the M.Sc. students, as they all reported that they were very helpful.
Highlights:
Academic staff – Project not only allowed staff the time to research potential ways to improve academic advice in SBES programmes, but also showed that both UCD and the Irish Government recognise the value of such efforts.
PhD students – opportunity for the development of transferrable skillset for Alannah and Rory and a valuable addition to their personal CVs
M.Sc. students – The responses to the survey questions did not significantly change between trimester 1 and trimester 2. However, all the BBNL students who responded described the 1-to-1 sessions as "really / very helpful" in the second survey.
Undergraduate students – In the Trimester 1 survey, these students gave significantly lower scores to questions on the level of advice (P<0.01, N=17) and level of satisfaction with the advice they received (P<0.01, N=17) than the M.Sc. students. By the Trimester 2 survey, increased scores for the undergraduates meant that these differences no longer occurred (NS, N=7), although response rates had dropped.
Research assistants – the part-time assistants employed to help in the laboratory obtained the first paid employment in a scientific setting, greatly enhancing their CV. They also obtained training in additional research techniques, again improving their future employability.