Enhancing Student Learning and Engagement with Technology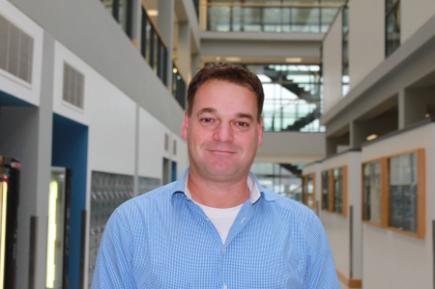 | | |
| --- | --- |
| MODULE TITLE: | eMarketing & Social Networking |
| MODULE COORDINATOR | Matt Glowatz |
| MODULE CODE | MIS20040 |
| TARGET AUDIENCE: | Quinn School Stage 2 students & Horizon students |
MIS20040 (eMarketing & Social Networking) is an undergraduate module (5 ECTS) offered to both Lochlann Quinn School of Business and other UCD horizon students. It is a second semester elective with an average student intake of between 200 and 250 students each year. The typical student cohort is made up of approximately 75% business and 25% non-business students. Participating students are required to attend a two-hour lecture plus and one-hour workshop/tutorial each week.
This module discusses the concepts and specific skills related to electronic marketing (eMarketing), Social Networking & Web 2.0. This practical oriental module requires students to design and implement an online marketing strategy for a small or medium sized organisation as part of an international online marketing challenge organized by Google (GOMC).
The main goals of integrating Facebook, Twitter and online quizzes to MIS20040 are:
To explore the extent that different Social Media applications may be incorporated into the module design to encourage student critical thinking and online collaboration
To implement an assessment strategy which supports active learning and engagement.
In addition to weekly classroom taught lectures and tutorials/workshops, students have access to module content via the virtual learning enviroment (lecture notes, core and complimentary study material and assignment instructions). These traditional methods and tools are supported by a closed MIS20040 Facebook group, Twitter account and weekly online quizzes. MIS20040 (in this format) was offered for the last three years using Facebook. Both Twitter and weekly online quizzes were introduced in the third year of running the module.
Facebook
The Facebook group is used for both communication and collaboration purposes enabling students to discuss peer and lecturer generated content (Glowatz and O'Brien, 2012). This familiar and engaging social media application appeals to today's student as it creates an informal and social context for learning, allowing for spontaneous student-led conversations around module topics.
Twitter
Twitter is used to a lesser extent and for communication purposes only. In addition to circulating class notifications through the virtual learning enviroment announcements section and the Facebook group page, notices are also tweeted to this module's followers. The main advantage of using Twitter as a communication tool is "speed of delivery" due to the fact that information is pushed to "followers" devices, such as smartphones or tablets, instantly. This, in return, encourages students to react to class notifications promptly.
Weekly online quizzes
The weekly online quizzes enable formative self-assessment and the questions are phrased in a way that requires students to research beyond content presented in class. Immediate feedback is provided on the student's performance. If questions are answered incorrectly, the learner is directed to relevant online and offline learning material.
Students responded positively to the use of innovative eLearning2.0 tools considering them highly effective at increasing student engagement and improving the overall learning experience. An average of about 70% students took the weekly quizzes.
Remote collaboration between weekly classroom sessions utilizing the dedicated Facebook group also facilitated students' ongoing learning. Given the "any time, anywhere" nature of Social Media and its availability on mobile platforms (Smartphones, Tablets), module conversations and discussions do not have to end when class does. This has proven to increase student engagement with the module. Although Facebook collaboration enhances the learning experience outside the classroom - it is in no way intended to replace traditional face-to-face lectures.
Below are some quotes from "end of semester" student feedback for this module:
"They are great resources for revision and improvement" – (quizzes)
"They provide opportunities to test my knowledge" – (quizzes)
"I really enjoyed the weekly review quizzes, the Twitter page, and the Facebook page"
"Facebook page was very effective"
"Combination of face-to-face lectures and Facebook was an excellent and useful way of delivering module content. It certainly had a positive impact on my learning experience"
"It was great to follow, discuss and contribute to MIS20040 module content on the move (Facebook and Twitter apps for my smartphone)"
Considering student feedback, Facebook and weekly student quizzes have now been incorporated into the assessment strategy for MIS20040.
Reference
Glowatz, M., O'Brien, O. (2012). "Facebook in an Academic Environment: Advancing Practice from Information-Sharing to Collaboration and Innovation", AISHE-C 2012: Responding to Change: Effective Teaching and Learning in Higher Education.