Staying ConnectED - Connecting Advisory Supports for Students in the School of Education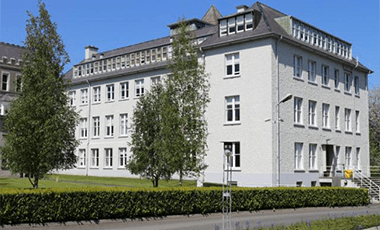 This Academic Advising project has been funded through the HEA and the National Forum.
PROJECT TITLE:
Staying ConnectED - Connecting Advisory Supports for Students in the School of Education
PROJECT COORDINATOR:
Dr Rachel Farrell – PME Programme Director, School of Education
COLLABORATORS:

Co-Investigators: Professor Judith Harford, Dr Shane Bergin, Dr Declan Fahie and Dr Deirdre McGillicuddy

Education Technologist: Mr Liam Fogarty

CoSSL Student Advisors: Mr Kieran Moloney and Ms Holly Dignam

MSc Maths, Science and Education Student Representatives:

Ms Kate Malcomson

PME Student Representatives: Mr Jeffrey Egan and Mr Till Weyers

TARGET AUDIENCE:
Students on Initial Teacher Education Programmes in the School of Education – Professional Master of Education and the B.Sc. and M.Sc. in Science, Maths and Education.
One of the key strengths of our Initial Teacher Education(ITE) programmes is the many forms of 'student advising' we offer that are associated with the values and programme-level learning outcomes of our programmes. This has been mentioned in our quality review and by external examiners.
It is challenging to find a 'home' to consolidate all of the supports. Often our only option is to put programme-level advising services into the Brightspace folders for individual modules. This presents challenges as not all students in ITE take a common module, not all staff can have easy access to the Brightspace, and external student advisors have no access. As our ITE programmes grow to include new BEd degrees, these limitations to the student advising services we offer will become more problematic.
This funding will have a transformative effect on how we facilitate our student advising services. It will directly impact upon our ITE students, school placement mentor teachers, academics and administrative colleagues, the many part-time and voluntary staff who contribute to ITE, and our alumni. Our digital hub will define national and international best practice in this area and offer other schools (particularly professional schools) a template to develop their own bespoke digital hub.
AIMS:
to ensure all students and staff associated with the UCD initial teacher education (ITE) programmes can fully engage with the many student advising services the School of Education offers including: tutor supports; cooperating teachers in placement schools; accessing bespoke student support services; pastoral care; support for engaging with relevant professional bodies (Teaching Council, PDST, Industry, etc.); and connecting with and harnessing the potential of our alumni.
that the advising services positively affect the student experience;
to develop School capacity to review and improve our student advice initiatives.
OBJECTIVES:
To realise these aims, the primary objective of this project is to formalise, and bring coherence to, the student advising services provided in ITE.
While there is no universally accepted definition of Academic Advising, we believe that the aims and objectives align with these suggested definitions, please see an example below.
Academic Advising is the process of helping students match the College's resources to their needs and goals so that they get the maximum benefit from their college experience and, at graduation, are prepared for life after college. Academic advisors help students plan their academic careers through the creation of a partnership.
University of Oklahoma
STRATEGY
Using a world-cafe approach, the team brought together a diverse and representative sample of the School of Education community to map current support to the teacher education programme values and to co-construct learning outcomes for the student advising initiatives.
A School of Education outreach website was designed that now acts as an interface between the School and student school-based mentors
Suitable content was identified and curated for a student advice digital hub
The digital hub was piloted in May 2022 and will be rolled out to the entire cohort in September 2022.
The steering group met regularly to review each stage of the development of the initiative and made the necessary revisions throughout the project.
METHODOLOGY TO ENGAGE STUDENTS AS PARTNERS
Co-construction of learning, reverse mentoring by students via artefacts of learning and academic hospitality provided by School of Education staff in supporting students to share their research were all features of this initiative.
Lift leadership training provided a mechanism for students to enhance their skills and shared learning days will foster learning from across the programmes to be cascaded across the School.
The comments below are from the interim feedback on the project.
The adoption of a UDL approach to design and delivery was commended. Key strengths of the project include the role of the community (coming together) to build the 'Digital Hub' and the creation of a more transparent access point for a range of services.
The comments below are from an external evaluation of the programme.
The project fulfils its aim of ensuring that all students and staff associated with the UCD initial teacher education (ITE) programmes can fully engage with the many student advising services available within the School of Education
Project strengths include it's clear, accessible and informative digital hub; staff and student buy-in: and its potential to build connection and community amongst the school's ever-expanding network of students, alumni, partners and staff.
Below is the SCOT analysis undertaken as part of the external evaluation
Strengths

Challenges

Centralised information
Accessible
Builds connection and community
Promotes knowledge and awareness of ITE programmes
Improves student and staff engagement with academic advising in UCD.

Digital Hub updates and maintenance – however firm plans are now in place with commitments to ensure the sustainability of the 'hub' longer-term

Opportunities

Threats

Opportunity to expand network with each graduating PME group (and their cooperating teachers/schools)
Mission creep – however the team will work with the digital hub developer and maintenance team to ensure the digital hub maintains a clear focus
Resources/Outputs
Consulting with the UCD University for All team and UfA Faculty Partners was very useful in ensuring that the digital hub was inclusive and that ideas of good practice from other faculty were included in the project.
Resources from AHEAD were also beneficial in creating a Universal Design for Learning approach.
Collaborating with the relevant UCD student advisors was invaluable to ensure that all student supports were included in a coherent manner.
All outputs from the project can viewed at www.educonnect.ie