Using Acceptance & Commitment Therapy to Reduce Academic Procrastination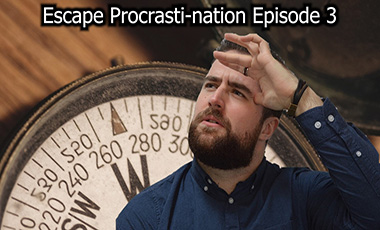 This Learning Enhancement project has been funded through the HEA and the National Forum for the Enhancement of Teaching and Learning.
| PROJECT TITLE: | Using Acceptance & Commitment Therapy to Reduce Academic Procrastination |
| --- | --- |
| PROJECT COORDINATORS: | Professor Louise McHugh and Ms Alison Stapleton |
| UCD SCHOOL: | UCD School of Psychology |
| STUDENT COHORT: | UCD Full-time and Part-time Undergraduate and Postgraduate Students |
| COLLABORATORS: | Joseph Lavelle, Zara Hennigan, Christina Seery, John Regan and Maryanne Brassil |
Although academic procrastination is a common feature of university life (affecting 50-95% of students), research suggests it is highly problematic (Scent & Boes, 2014). Academic procrastination is associated with diminished well-being, poor quality of life, high stress, poor university performance, and university dropout (Glick & Orsillo, 2015).
While teaching time management strategies can positively impact some individuals, time management alone is insufficient to enact lasting, meaningful change (Glick & Orsillo, 2015). One alternative to these strategies is Acceptance and Commitment Therapy (ACT). ACT empowers individuals to pursue meaningful life goals by enhancing psychological flexibility and decreasing experiential avoidance. In this way, ACT is particularly suited to the treatment of problems of avoidance, such as academic procrastination.
We aimed to enhance student success by providing free ACT-based workshops and online workbooks. These activities familiarized students with numerous evidence-based behaviour change strategies to reduce their academic procrastination. We collected data and tailored these activities accordingly using student feedback, optimizing the materials to ensure maximum effectiveness. Furthermore, this initiative enhanced learning within the School of Psychology, furthering the research skills of all team members and paving the way for future psychology undergraduate-postgraduate collaborations, starting a tradition of collaboration across graduate levels.
The aims of this initiative were to:
Provide UCD students across disciplines with workshops and workbooks that are evidenced to reduce academic procrastination.
Evaluate students' experiences of these activities, tailoring the content in accordance with student feedback.
Distribute tailored workshop protocols and workbooks widely.
Disseminate findings on the feasibility and effectiveness of these activities, informing future interventions.
Workshops & Workbooks
We invited students from the UCD College of Social Sciences and Law, UCD College of Arts and Humanities, and the general UCD student population to complete online workbooks and/or attend in-person workshops on campus throughout Autumn 2019 and Spring 2020. The workshops and workbooks were designed using techniques from Acceptance and Commitment Therapy to encourage students to take charge of their learning and reduce their academic procrastination by enhancing psychological flexibility.
Student Feedback
We invited students to complete questionnaires pre and post-workbook completion/ workshop attendance. These questionnaires ascertained students' experience of these activities, allowing the activities to be tailored appropriately and informing future interventions.
YouTube Series
In response to the COVID-19 pandemic and drawing on student feedback, we produced a series of YouTube videos, 'Escape Procrasti-nation', that guided viewers through tailored Acceptance and Commitment Therapy exercises evidenced to reduce academic procrastination. Distributed via social media and UCD emailing systems, this series accumulated 2.3k views.
Students responded favourably to the Acceptance and Commitment Therapy exercises, viewing them as both useful and easy to employ in their daily lives. Students reported that their academic procrastination and well-being were beneficially impacted by the workshops and workbooks, with many students requesting similar events and materials be provided in the future. Students particularly appreciated being provided with space to reflect on the thoughts and feelings that show up for them when they procrastinate. Furthermore, students enjoyed having an open dialogue around strategies that worked and did not work for them. In general, students enjoyed clarifying their values and separating themselves from their thoughts. In line with this, these activities were emphasized in the revised materials.
Given that we have made these materials freely available, module coordinators and programme directors may wish to provide students with these resources as optional reflective pieces to enhance both their learning and well-being.
Materials: