David E Freeman | Florida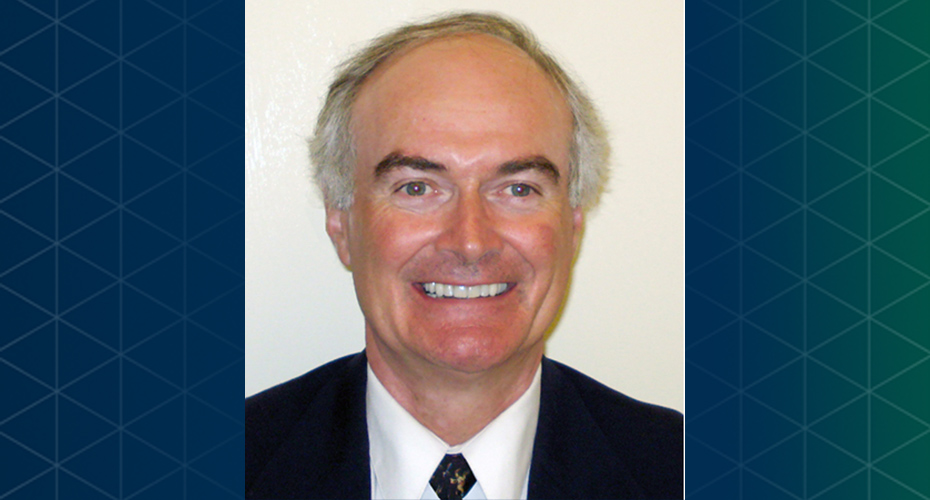 David E Freeman is a class of 1972 MVB graduate. He specialises in equine surgery and has a worldwide reputation in his field with countless awards that demonstrate the global impacts of his research. David is the first UCD graduate to become board-certified in the prestigious American College of Veterinary Surgeons (ACVS) and the first to earn the prestigious ACVS Founders' Award for Career Achievement. He also acts as a mentor to others in his field, and their successes are a great source of pride to him.
1. What was your UCD experience like – the social scene, classes, lecturers?
My classmates were a great group of people and I made some wonderful friends that sadly live too far from me now. The social scene brought us all together in a way that helped with all aspects of university life and enriched the overall experience. Dublin is a great cosmopolitan city, and it provided an education beyond the classroom. My lecturers were an outstanding group of people that were genuinely interested in teaching and also in the science of veterinary medicine. Many of them taught me procedures and a clinical approach that were especially important in the early days of my career, and also useful today. Those to whom I am most grateful are Professors John O'Connor, B.A. McErlean, M.T. Hughes-Ellis, C. Mehigan, JD Collins, J. Timoney, S. Hanley, Brendan Glazier, and W.R. Kelly.
Professor John O'Connor was an outstanding large animal surgeon and a role model. He was a true gentleman and a scholar, always calm under pressure and very insightful. He was a man who made the complex simple and the simple plain. He was not only an excellent practitioner of the art and science of surgery but also of the more critical aspects of animal behaviour and function.
2. Do you still keep in touch with your UCD classmates?
Sadly, not as much as I would like, largely because of geographical separation since I have lived in the United States for 50 years. Some have passed away and most of those too soon. However, I do remember them with great fondness and always will. My classmates had a small reunion last November, but I could not attend because it was sandwiched between commitments that I had to honour. I do hope that we can meet in the near future.
3. Did you always want to study veterinary medicine? What ignited this desire in you?
I think my interest in veterinary medicine was partly generated by the rural culture in which I lived and by the opportunity to work with animals in general. In my early career, all aspects of veterinary medicine were intriguing to me, small animals and large. My father was a solo, mostly equine practitioner, with a clientele that included some of the top trainers and owners of racehorses in Ireland, and he was a great role model for me.
4. What interests you the most about your career?
I am very excited by the opportunity to research the challenging questions about disease and treatments, while still maintaining a clinical workload that generates the difficult questions. Having the opportunity to explore the many unknowns through research is very exciting. I am first and foremost a clinician, but having the opportunity to combine clinical interests with research goals is a unique and wonderful opportunity.
5. What inspired you to specialise in equine surgery?
I always wanted to work with horses, largely because I had a background in a wide variety of equestrian activities in my youth and because my father was predominantly an equine practitioner. Surgery also allows an opportunity to produce an immediate result in the management of a case without the need for a 'wait and see' approach, as is often required with many medical treatments. A classic example is abdominal surgery in horses, which can rapidly resolve a very painful and life-threatening disease. The almost immediate benefits are very rewarding. However, failures abound and continuously challenge us to find the answers. I also witnessed my father get a late start in learning surgery and I saw how difficult it was for him to learn on the job, make some mistakes in the process, and acquire some level of frustration that could have been prevented by some earlier training. Consequently, I chose this career path early to develop some critical foundation in surgery.
6. What have been the most challenging aspects of your career?
Without a doubt, the most challenging aspect of my career has been the struggle to gain acceptance into veterinary medicine in the United States at the level I desired. Early in my career, veterinary medicine had not yet achieved that global impact that has brought the highest quality of practice to the developed world. Breaking into the American system in the 1970s was a challenge because my teachers did not have the worldwide reputation that their successors enjoy today. Whenever an opportunity opened for me, there were always concerns about my level of training and my qualifications. I constantly had to prove myself, the inevitable consequence of doubts about my background and education, especially compared with my American contemporaries.
7. What is the proudest moment of your career to date?
The proudest moment of my career has been earning certification in the American College of Veterinary Surgeons. This involves a very rigorous process that requires a high level of training in an approved college of veterinary medicine, combined with a basic foray into the world of research, and then topped off with an extremely challenging examination in a wide range of advanced topics. Achieving board certification is the sine qua non to demonstrate that you have achieved the highest level of training in your field and is a critical milestone for every young surgeon. Receiving the Founders' Award for achievement in veterinary surgery is a very close second, but I had to earn board certification first to be even eligible for that recognition. Being designated as the Appleton Professor in Equine Surgery is also a source of pride.
8. What impact has being a mentor had on your life personally and professionally?
One of the most exciting parts of being a mentor is when you recognise that you can influence young careers by sharing your experiences with students, and then watching them grow in confidence and proficiency. They should quickly build on your contribution and advance rapidly beyond that. When I look back at the point from which I started, I understand the importance of mentors in my career and hence the importance of being a mentor for others. Because of this, I have developed an annual international course in colic surgery at the University of Florida, and this gives me an opportunity to contribute to the training of equine surgeons around the world. This is a very fulfilling extension of my typical mentoring responsibilities.
9. What advice would you give to those who hope to pursue veterinary professions?
Anybody who wishes to pursue a career in veterinary medicine should fully understand their own life goals and how the different options in veterinary medicine fit with them. This career opens many doors to wonderful opportunities beyond the typical role of healer, comforter, and communicator. Veterinarians are critical to the health of all species, including wildlife, domestic animals and human beings and they can be in a very strong position to take part in research related to human and animal health and the state of the environment. Many branches of industry can require a veterinarian, and the unique skills this training can provide. Modern-day veterinary medicine places greater emphasis on business acumen and public awareness, public profile and communication, all of which are more heavily emphasised today than when I was a veterinary student.
Aspiring veterinarians also need to understand how their chosen profession can impact their overall well-being, quality of life, and family goals. Goals should be well defined beforehand and then aligned with the chosen pathway. Attempts to retrofit life's goals into an established veterinary career can be difficult for the individual involved and for others in supportive roles, such as family and friends.
10. Tell us a bit about your current life, such as your family and hobbies.
My current life is still based largely around my career as an equine surgeon and faculty member at the University of Florida. My clinic caseload is lower than it was in the past, to allow me more opportunity to complete research projects that have been heavily funded from grateful donors. My wife and I live on a 40-acre farm approximately 20 minutes from work, and my wife manages a horse-boarding operation while running an Airbnb. We also travel as much as possible, and most of our travel is related to meetings that I attend as a speaker. Such trips have brought us all over North America, South America, Europe, Australia and even China.
11. Florida is becoming increasingly more conservative especially when it comes to education
– does this concern you or impact you in any way?
The impact of this is unknown currently, but there is the potential for a clash between faculty members in Florida universities and the Governor and state legislature. The Governor has threatened to end tenure and to have politicians play a greater role in major decisions in centres of higher education. The level of conservatism in the state also threatens the universities' programs in diversity, equity and inclusion and even imposes some level of censorship.
12. What is the best advice you received?
The best advice that I ever received was given to me by a senior colleague at a critical time in my graduate studies when I was most in need of direction but not getting it. He encouraged me to take action on my academic progress and not just wait for the programme to fall into place on its own. A more proactive than reactive approach has helped me throughout my career as a clinician and a scientist. When I look back on my life to that point, it was clear that I needed this advice.
13. Do you get home to Ireland often?
Unfortunately, not as often as I would like. I do try to get home at least once a year. Whenever I have a speaking engagement in Europe, I try to spend a few days in Ireland first and then maybe the same on the way home.
14. Finally – do you have any pets?
My wife and I have always had at least one or more dogs and she is very good at finding wonderful pets at the local dog/cat rescue facilities. Our favourite dogs in recent years have been a Chihuahua, a miniature Poodle, and a Cavalier King Charles Spaniel. We have also had some much-loved cats over the years. Although horses have always played a big part in our lives, as we get older we take part in fewer equine activities. However, we do have a boarding operation on our farm and boarding mares to foal is always exciting.
UCD Alumni Relations
University College Dublin, Belfield, Dublin 4, Ireland. T:
+353 1 716 1447
| E:
alumni@ucd.ie
© 2023 All Rights Reserved.