Kilian Mallon | California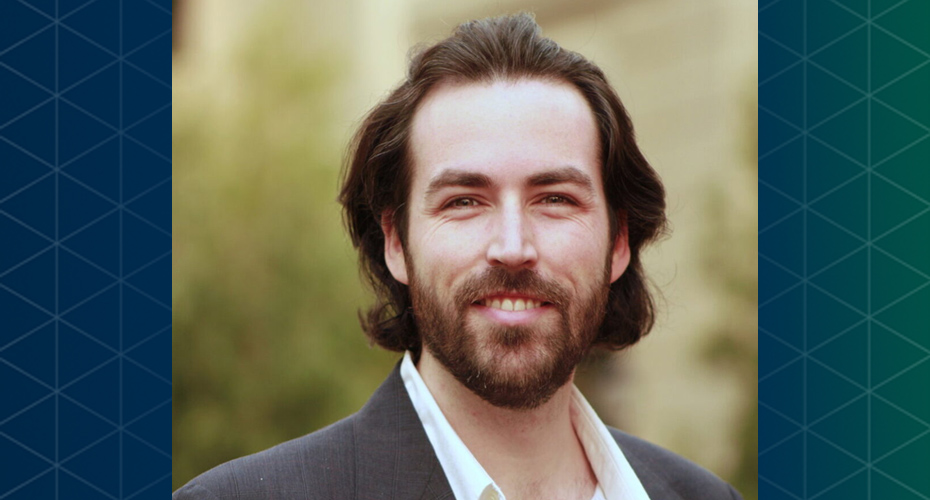 Kilian Mallon is a Dean's Postdoctoral Fellow and Lecturer in Classics at Stanford University, California. A Dublin native, he completed a BA in Archaeology and Greek & Roman Civilisation in 2008 and an MA in Classics in 2009 at UCD.
He has worked on numerous archaeological research projects in Spain, Greece, Italy and Turkey. His research focused on the social and political history of the ancient world through multiple sources including archaeological, legal and historical.
1. What was your UCD experience like – the social scene, classes, lecturers?
I loved my time at UCD. I used to commute from Castleknock to UCD each morning on the bus. Although it was a gruelling trek in the winter months, it meant that I got to spend a lot of time in the city centre, exploring bookshops, meeting up with friends, and doing my assignments and readings in cafés and pubs around the city. Dublin is one of the best college towns.
When I was on campus, I loved hearing lectures in the auditoria in the Arts building. Anytime I teach in that kind of room today it brings me right back to those days. There was an open area lined with wooden benches on the ground floor we called, rather unceremoniously, 'the Sitting Place'. I would sit there with friends for hours between classes, soaking in everything we were learning and debating everything under the sun. My UCD friends are still some of my closest friends.
2. What is your fondest memory from your time studying Archaeology at UCD?
I remember my first class at UCD, the lecturer of Greek philosophy welcomed us with a "Hello Classicists" and continued with, " now that you are here – you are a Classicist, be proud of that". I now welcome my own students the very same way so that they will take pride in choosing to study the past, and so that they know you don't have to be an absolute expert on something to be part of it!
There are so many other great memories. I remember some great field trips to sites across Ireland and practising laying out trenches behind the Arts building. In the summer of my second year, I took an internship at the National Museum where I got to help set up the Bog Bodies exhibit, which was an extraordinary experience.
3. What interests you the most about your career?
I truly love learning about everything our human species has done throughout history. Humans are an endlessly creative and adaptable bunch, and we have only just scratched the surface on figuring ourselves out psychologically, culturally and socially. Getting to design research projects, travel to excavations, uncover history and then teach it to students and the public is extraordinary. As a classical archaeologist, I also get to work with ancient languages and ancient texts, particularly in Latin and Greek. Since I also work in contemporary politics, I get so much inspiration working through ancient texts of history and politics with enthusiastic and intelligent young people.
4. What have been the most challenging aspects of your career?
The hardest parts are the sacrifices familiar to most early career researchers these days: too much time away from home and family, as well as the precarity of the academic job market. Long-term planning, whether personal or professional, is hard.
5. What is the proudest moment of your career to date?
I have been fortunate to take part in excavation projects in Greece, Turkey and Spain, and to carry out my own research in Italy. I have seen a lot of incredible discoveries. But the thing I am most proud of is the classes I have designed and taught here at Stanford, particularly the archaeology of religion, Roman archaeology and Latin classes on Livy, Tacitus and Cicero. It is wonderful to be able to make these topics relevant to young people from all across the world and to see it reflected in their eagerness to know more and in their creative research papers.
6. What do you think your career priorities will be in 10 years' time?
I think public engagement and communications will become more and more important to me over the next 10 years. I was a Public Service Fellow at Stanford and I have continued volunteering in local government and politics here in Silicon Valley. I expect that I will want to dedicate more time to that part of academia in the future. As for research, there are still many questions about the development and transmission of social and religious ideas in my area of speciality that will benefit from new archaeological methods of analysis. In particular, long-term and global perspectives are on the horizon. Building multi-person, multi-disciplinary teams using new techniques and ideas drawn from across the social sciences will be essential.
7. Who are the most interesting or helpful mentors or advisors that you have had?
My first mentor was an Irish archaeologist and another UCD alum – Vincent Butler. He taught me archaeology when I was a teenager. He had a great passion for, as he used to say, the 'soft and gooey' parts of archaeology, so the first real archaeological experience I received was going through big piles of cattle bone and refuse from medieval excavations. I was hooked. My mentors in the School of Classics and School of Archaeology in UCD were wonderful; I wouldn't be where I am today without their generous support in the field and in the classroom. The first excavation I worked on, a site on Crete called Priniatikos Pyrgos, was run by UCD's Dr Barry Molloy and Dr Jo Day. They trusted me and gave me more and more responsibility each year. It was wonderful. I was really lucky to have wonderful advisors for my PhD too, which made the whole process that much easier. Good advisors can make all the difference in a young person's life.
8. Does the job you do impact the way in which you see the world?
Archaeology is not just about burials and shiny artefacts. It is about everything that human beings have done for tens of thousands of years. It teaches us that no matter what problems we face as a society and as a species, we are not so special or unique today. We can solve big problems if we set our minds to it. But if we fail, the consequences can be dire. I try to see contemporary problems from a global, long-term and human perspective, and I try to remind others to do the same.
9. What advice would you give to someone contemplating studying Archaeology?
Get as much hands-on experience as early as you can. Look for sites where interesting and important things are happening and volunteer. Archaeology is becoming more and more specialised, a scientific background goes a long way now.
10. What is life like in California? What would you say are the major cultural differences to Ireland?
California is an endlessly energetic and exciting place to live. I split my time between LA and the Bay Area (Silicon Valley), so I have been embedded next to California's two greatest industries; technology and entertainment. There is a feeling in California of being at the cusp of the future, setting the agenda the rest of the world will follow.
Yet it is a young place, with huge areas still mountainous, forested and wild. The last few years have been difficult; there was a palpable feeling of crisis and fear over politics and climate change (wildfires) here, even before the pandemic.
Ireland is tiny in comparison to California, but it is packed with so much natural beauty and culture around every corner. Everyone in Ireland is connected somehow, and family is never too far away. So many people in California have moved thousands of miles away from home to work that, in general, people have less family around them.
The social scene in California is also quite different. The pub is not quite the centre of social life like it is in Ireland. But the main difference is driving. In California, you drive and drive and drive.
11. What is life outside work like for you these days?
At the moment I am trying to get back home to Ireland as much as I can, but it has not been easy during the pandemic. I volunteer in local politics and I watch a lot of films. My partner is from India and so we have been watching a lot of Bollywood movies during the pandemic. And now that Oscar season is coming, I'm trying to catch up on everything I missed last year.
12. What is the most useful book you've read?
I own far too many books, so trying to pick the single most useful is breaking my heart. The most useful 'books' I have around are my many black moleskine notebooks, not because I have written anything special, but because I structure all my thoughts through note-taking. No, wait, it's G.E.M. De Ste. Croix's The Class Struggle in the Ancient Greek World.
13. You enjoy the odd film we are told; what is your favourite film and your most re-watched film?
My favourite and most re-watched film is Blade Runner. The older I get, the more I love it. It combines Film Noir, a dystopian California and perennial philosophical questions with great characters, directing, music and action. I once heard Noir described as the genre that reveals the dark side of the American dream, maybe that's another reason it's so interesting.
14. What is the best piece of advice you've ever been given?
My parents gave me advice that has helped me every step of my journey. My dad, Kevin (another UCD alum with a BA in English and Geography), always told me to build genuine relationships with people and never to burn bridges. It can be easy to forget that in the frenetic and conflictive times we live in. They taught me to not be afraid to work up from the bottom by make myself useful wherever possible. But the most important thing they taught me was, simply, to show up. I feel like a large portion of my successes came from just showing up, engaging with people, working hard, being grateful and being useful. You'd be amazed how far that'll get you.
UCD Alumni Relations
University College Dublin, Belfield, Dublin 4, Ireland. T:
+353 1 716 1447
| E:
alumni@ucd.ie
© 2023 All Rights Reserved.