Nicholas Shadowen | Texas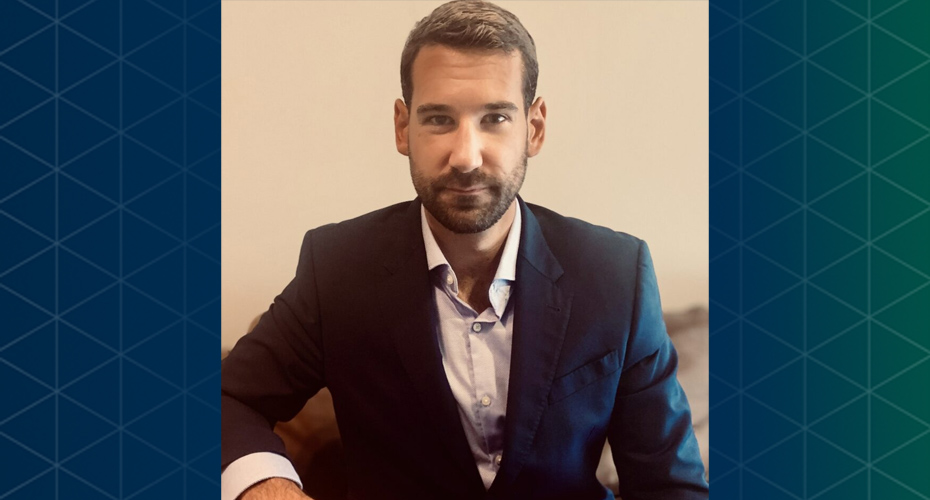 Nicholas Shadowen attended UCD Sutherland School of Law in 2017 as part of UCD's International Exchange Programme with the University of Miami School of Law. Nicholas is a nationally recognised attorney, pioneering new lawsuits in gun trafficking litigation and other areas of international human rights litigation. Most recently, he has filed lawsuits in Massachusetts and Arizona on behalf of the Government of Mexico to help stem the flow of unlawful weapons across the US southern border.
1. What was your UCD experience like – the social scene, classes, lecturers?
It was a truly rewarding experience, both intellectually and personally. While studying at UCD, I lived in Temple Bar which was an education in itself. On campus, I was fortunate to have studied under several distinguished professors, like Dr Mary Catherine Lucey. Her EU Competition Law class inspired me to think globally about competition law, and the different ways to attempt to rein in the running horse of capitalism. I also studied Refugee and Asylum law with Dr Liam Thornton, who brought passion and energy to a very timely subject and inspired his students to think deeply about the flow of humanity around the globe and the challenges it presents for individuals and society.
2. What is your fondest memory from your time on campus?
What really made the UCD experience extraordinary was meeting students who were at all stages of their legal careers and from all over the world, and hearing their unique perspectives on law, politics and society. Not only was it an invaluable part of my legal education, but it was also just a ton of fun. I'll always remember the great conversations and debates after class over coffee and then later over pints in the pub.
3. How has your degree benefited your career?
UCD provided me with an international outlook on the law. The challenging lecture and seminar curriculum provided a framework with which to contrast US law, giving me a deeper and broader understanding of the mechanics of the EU and US legal frameworks. As a member of a diverse and international student cohort with students from a common law and civil law backgrounds, I benefited from interesting contrasts and perspectives that have broadened my understanding of how the legal system functions in our lives and how it can be put to best use.
4. How did you end up in your current area of work?
I heard there weren't enough attorneys in America. Just kidding. As an undergraduate, I studied philosophy, and became fascinated with the dilemmas and conflicts that animate everyday life. I wanted to contribute to positive change in the world, and I felt like a law degree would give me the ability to do that. Working at Hilliard Shadowen gives me the opportunity to challenge myself professionally and personally while also helping others.
5. What is a typical workday like for you?
Long, gruelling, and rewarding. Working at a plaintiffs' firm, you learn how to multitask very quickly, and how to pivot from one case to the next. My role in the firm involves a lot of researching, writing and working closely with our clients to ensure we achieve the best possible outcome for them.
6. How important is litigation in stopping unlawful gun trafficking in the US and internationally?
It's crucial. The US Congress enacted the Protection of Lawful Commerce in Arms Act, known as PLCAA, in 2005, which, the gun manufacturers claim, shields them from liability.
While the US is of course free to enact laws that reflect its own social policy on gun ownership and gun sales, it cannot turn a blind eye to the reality that these laws can have a negative impact on other nations. Mexico, for example, has the third highest rate of gun-related deaths in the world, despite its stringent gun laws and the fact that there is only one gun store in the entire nation. Strong international norms, and litigation to produce those norms, is therefore imperative in preventing gun violence, both in the US and internationally.
7.What have been the most challenging aspects of your career?
To do this kind of work, to go toe-to-toe against powerful governments and corporations, you need thick skin, and above all, patience and perspective. The legal system is often a cumbersome, clunky machine, and the gears rust, clank and clang. The process is not at all a romantic one. The law, of course, is fallible—it's a product of humanity and yet the rule of law is our strongest and most effective tool for obtaining truth, combating injustice and promoting the advancement of human society. Like many human constructs, no matter the realm – social, technological, political, or medical – the law will also improve.
8. Do you foresee any meaningful change in US gun law on the horizon?
Maybe it's the eternal optimist in me, but I do, and particularly in the arms trafficking context. This is, or should be, a common cause.
The increased production of guns in the United States after the expiration of the US assault weapons ban in September 2004 has had a direct effect on Mexican society. While the ban was in place, the annual number of homicides in Mexico had been on the decline – fewer than 2,500 homicides were committed with a gun in 2003. But after the ban expired, manufacturers began dramatically increasing their gun production. And in the following years, from 2007 to 2019, more than 180,000 homicides were committed with guns in Mexico. This is an international human rights issue, and it needs to be solved in our lifetime.
9. What is the proudest moment of your career to date?
My proudest moment was being able to work with Paul Rusesabagina's family. For those who may not recognise the name, Paul Rusesabagina is the human rights hero portrayed in the film Hotel Rwanda who saved thousands of people by sheltering them in his hotel during the Rwandan Genocide in 1994. Paul is now a permanent lawful resident of the United States and a recipient of our nation's highest civilian honour, the Presidential Medal of Freedom.
In the summer of 2020, because of his outspoken criticism of the current Rwandan regime, he was abducted from his home in Texas, bound, blindfolded, tortured and thrown into a Rwandan prison cell, where he sits to this day. Paul Rusesabagina had the courage to stand up and fight for humanity, and my firm and I are doing our own small part to fight for him in return. Paul's daughters, Anaise and Carine, have been endlessly inspiring throughout this difficult process, and I'm proud to be a part of their story.
10. What do you think your career priorities will be in 10 years' time?
In a world increasingly beset by false narratives, manufactured ambiguity and fake news, the legal system and lawsuits that hold those in power accountable become even more important. It's a globalised world, with globalised wrongdoing, that requires globalised lawsuits.
In July of 2022, President Biden issued an Executive Order declaring that the wrongful detention of Americans abroad is a National Emergency. The transnational reach of intentional torts is also apparent in other contexts, such as in the interference of democratic elections, or through spyware. I think this issue will be relevant for the foreseeable future, and my firm stands ready and dedicated to bring such perpetrators to justice.
11. How has your career impacted the way in which you see the world?
As a litigator, you get to peek inside the doors of the factory from time to time, and see how the sausage is made, so to speak. The law, for better or worse, is all around us. It is not something distant and remote. It is just another product of society, and it moves society and is moved by it in turn, like a relationship, or a dance.
12. Where do you see your career taking you next?
The Netherlands is making a name for itself as a forum in which injured plaintiffs are given a chance for redress. There is an opportunity there, specifically in the competition and privacy law contexts, to grow our relationships with European firms that are looking to bring litigation against multinational conglomerates. We are paving a way to take our legal strategies international and make an impact abroad as well as in the US.
Although the EU has strong regulations, the power and the responsibility ultimately rests with the people. We must open the doors to the only space where an individual stands a chance against a multi-billion dollar corporation – a courthouse.
13. Tell us a bit about your current life, such as your family, hobbies etc
I live a laid-back life. I enjoy reading, writing, and painting in my free time and going to concerts. And I have a wonderful partner with whom I enjoy cooking, travelling, and taking long walks around Town Lake here in Austin, Texas.
14. What is the best piece of advice you've ever been given?
Friedrich Schiller, the German playwright and poet, once told me to "keep true to the dreams of thy youth." Difficult words to follow, but that's how you know it's good advice.
UCD Alumni Relations
University College Dublin, Belfield, Dublin 4, Ireland. T:
+353 1 716 1447
| E:
alumni@ucd.ie
© 2023 All Rights Reserved.