Radwa Khorshid | Egypt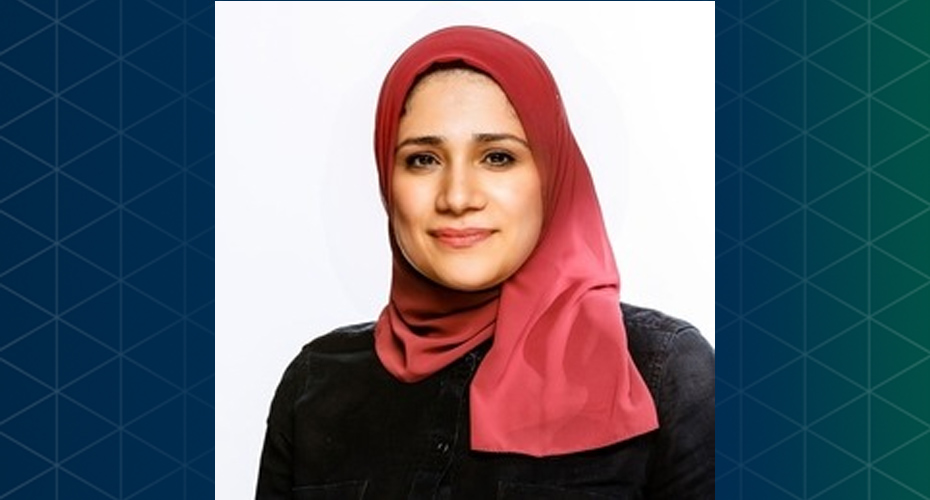 Radwa Khorshid has an MA in Media & International Conflict, graduating in 2014. She currently works as the Director of Sales and Customer Success for BasharSoft, in her home country of Egypt.
1. What made UCD stand out as the place you wanted to pursue your studies?
I chose UCD for its global recognition and its excellence in teaching and learning, as well as its truly multicultural student community. It was such a great choice too!
2. What was your UCD experience like – the classes, lecturers and societies?
I have only positive memories from my time at UCD. Classes and lectures were really engaging, and everyone was encouraged to participate, speak up and share what was on their minds – even when there was a difference of opinion. Unfortunately, I was juggling a full-time job and 2 little toddlers on top of my UCD studies so I did not get to enjoy the student societies as much as I would have liked. I had the chance to attend a few society-arranged workshops and roundtable discussions, and they never failed to amaze me – I left them feeling enlightened and in good spirits.
3. How important is your UCD alumni network to you?
It's super important for a few reasons. The relationships I developed during my studies at UCD continue to be the crucial ones which helped me integrate into Irish society overall, during my early years of living in Ireland, and really shaped how my career in Ireland evolved. In each class, you get to meet people from all walks of life, and they are each pursuing a different career track with a unique professional trajectory and take on life. I made it my mission to connect and foster genuine relationships with people in my cohort. Even today, as alumni, we connect with each other for job referrals, sharing best practices on leadership or strategic thinking, or just for a coffee and a casual chat. To me, the alumni network is one of the biggest perks of studying at UCD.
4. You have had many interesting facets to your professional life including working as a lawyer and journalist; how and why did you change careers?
Changing careers is not an easy thing to do, but it is smart if you have a strong passion for something new. My advice is – do your research, validate your competency level and readiness with a mentor and/or career coach, and have a professional network that you can tap into to help you make the shift. The most important thing is your readiness to become vulnerable and get comfortable with the fact you will go from the person who knows everything in meetings to the one who is constantly listening, asking questions and seeking advice from new co-workers. If you can adopt a genuine growth mindset, one where you learn new things, and in some cases unlearn others, you will thrive.
5. Tell us about your current position?
In my current role, I head up operations (across Sales, Customer Success and Call Centre sections) for BasharSoft's key business lines: Wuzzuf (white-collar recruitment platform) and Forasna (blue-collar recruitment platform).
My team is made up of a bunch of awesome senior leaders and their ~120 customer-centric professionals: sales quota-carrying account managers, customer success managers and jobseeker support call centre agents. Despite the different nature of the day-to-day tasks performed by the various teams across my organisation, we share a single strategic goal that inspires all our decisions on a daily basis, big and small. That is: helping our several thousand customers hire the best talent to drive their business growth through Wuzzuf & Forasna's powerful hiring solutions and top-notch recruitment consulting services.
6. What is the proudest moment of your working life to date?
There have been a few and I am forever grateful for all of them; some are moments of receiving unexpected leadership awards as per nominations from my team, and some are changing the trajectory of my customers' businesses by going above and beyond in helping them grow. The proudest moments really have been the ones where I am told by someone on my team, or by a mentee, that my support has really changed their lives and helped them uncover a better version of themselves. I am really passionate about helping people and that is what always fills my heart with joy and gratitude.
7. What failures have you learnt from?
I can think of many failures, and I would like to actually use the word learnings to describe them. The most profound one of which, specifically from my leadership years, was around motivating people and how different human beings are, in terms of their motivational preferences. Another life-changing learning for me was also learning to say no, to manage expectations better and to manage my energy better. If you think about it, we all get passionate and driven to move mountains sometimes, yet I believe we must always focus on what really matters in our lives and give that priority over anything else (for me that's my family for sure). We should focus on what we can control within our circle of influence by being proactive, and largely ignoring anything outside of it. Lastly, we should focus on our own well-being and energy levels while trying to move those mountains.
8. What do you think your priorities will be in 10 years' time?
I think I might go back to UCD for another degree. My UCD experience was life-changing despite my crazy busy life, so I would like to go again when my life is a little less crazy and enjoy every hour of studying. I will also prioritise travelling and giving back more (most likely through mentoring and coaching), or community volunteering efforts overall.
9. Who are the most helpful mentors or advisors that you have had?
I consider myself lucky to have worked and been mentored by a few amazing business leaders and coaches. Among them are Olivier Sabella, LinkedIn; Deirdre McGinn, career and confidence coach for women; Phil McHugh and Sarah McDevitt, HubSpot; and a great coach and dear friend, Marta Balbous.
10. What is life outside of work like and what do you do to relax?
Life outside of work is great, I manage to always keep an eye on my energy levels. Learning a few energy management mechanisms that work for me was something I invested a decent amount of effort in while exploring a few approaches. What I realised works best for me is a routine where I get a good night's sleep and take an early walk (5:30 am) followed by another one later in the day (8:00 pm). This has been very helpful in getting me to process my thoughts effectively and release any stress I might have.
Aside from this, my life revolves around my lovely two young boys (Adam, 8 and Yahia, 11) who truly are my source of happiness and pride. They keep me on my toes all day long, but they do so while still managing to put a smile on my face amid any challenges.
11. What does your ideal day look like?
A calm, dry morning nature walk, followed by a family breakfast and a productive working day that is nicely balanced between engaging meetings and innovative focus time. A nice family dinner will top my day off beautifully.
12. What is the best piece of advice you've ever received?
Always remember that your work is only your day job, and your life is much more than what you do for a living. Also, don't be afraid to take on new challenges. You can grow 20 times more when you get out of your comfort zone!
13. Describe yourself in three words.
Driven, Genuine, Caring.
14. What are your insider tips for visitors to Cairo?
Try Koshary, a pure Egyptian vegetarian meal that is not globally known as part of Middle Eastern cuisine but will blow your mind away. Ironically, it will cost you less than €1 and will be in your memory forever.
If you want to know more about Radwa, check out her "What It Takes" episode, where she and Stephanie Fitzpatrick discuss how to map a career change here
UCD Alumni Relations
University College Dublin, Belfield, Dublin 4, Ireland. T:
+353 1 716 1447
| E:
alumni@ucd.ie
© 2023 All Rights Reserved.