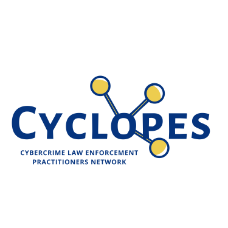 CYCLOPES - European Network of Practitioners Fighting Cybercrime
The upward trend in cybercrimes represents an increasing threat to public security and citizen safety. Due to the complexity of cybercrime, EU law enforcement agencies (LEAs) require innovations from industry and academia. The EU-funded CYCLOPES project will build and maintain an innovation-driven network for LEAs against cybercrime, creating synergies between LEA, industry and the scientific community. The project includes dedicated groups identifying solutions and research activities to assist and support the development of LEAs as well as practitioner workshops to define abilities, gaps and requirements in procedures, training, legal issues and standardisation. The workshops operate in the fields of direct cybercrime impact on people, cybercrime impact on systems and digital forensics.
This project has received funding from the European Union's Horizon 2020 - the Framework Programme for Coordination and Support Action (2014-2020) under grant agreement No. 101021669.
Cyclopes web site: https://www.cyclopes-project.eu/
UCD Centre for Cybersecurity & Cybercrime Investigation
School of Computer Science, University College Dublin, Belfield, Dublin 4. Ireland. T:
+353 1 716 2934