‌‌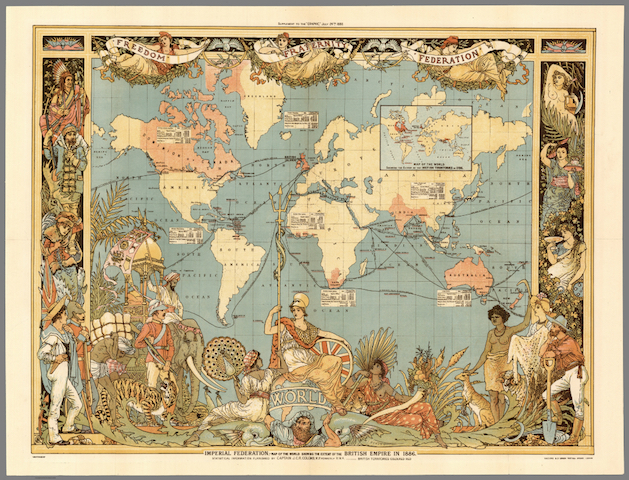 Project Team:
Professor Porscha Fermanis, Principal Investigator, UCD School of English, Drama, and Film
Dr Sarah Comyn, ERC Postdoctoral Fellow, UCD School of English, Drama, and Film
Dr Lara Atkin, ERC Postdoctoral Fellow, UCD School of English, Drama, and Film
Dr Nathan Garvey, ERC Postdoctoral Fellow, UCD School of English, Drama, and Film
Project Description:
SouthHem is a five-year (2016-2021) comparative study of the wide range of literary outputs and mediating institutions produced in the British-controlled Southern Hemisphere and Straits Settlements from 1780-1870. The project focuses on three transnational zones: "Zone 1" (Oceania): Australia and New Zealand; "Zone 2" (Southern Africa): the Cape Colony and Natal; and "Zone 3" (Straits Settlements): Singapore, Penang, and Malacca. The institutions and literatures considered include those of British settler communities, indigenous populations, and mixed race peoples.
Work Packages:
Work Package 1 (2016-2021) is a five-year book history and history of reading project, which traces the changing nature of colonial book holdings and reading publics.
Work Package 2 (2016-2019) considers comparative case studies of white settler literary culture, looking at 1. literary institutions and associations; 2. the role of mediators (such as editors, booksellers, and patrons); and 3. settler literary productions and print cultures.
Work Package 3 (2019-2021) looks at indigenous and mixed-race writing mediated through English, either at the point of production or through translation or transcription.
Work Package 4 (2019-2021) focuses on literary encounters (in English or otherwise)between indigenous and white settler populations, including proximate, distant, and imaginative encounters.
Research Questions:
How did literary modernity (and its institutions, associations, and print cultures) emerge and develop outside of Europe and the Northern Hemisphere?
How did cultural capital and literary value accrue in the colonial Southern Hemisphere and Straits Settlements?
How can with think about the relationship between settler and indigenous literary cultures in ways that credit the long histories of aesthetic production among colonized populations?
Project Objectives:
To create a database of Book Catalogues in the Southern Hemisphere (BCSH), including all surviving library, auction, and bookseller catalogues;
To provide detailed glosses on each of the catalogues in the BCSH database;
To undertake comprehensive investigations and visualisations of book holdings and book circulation within two date ranges: 1828-1833 and 1858-1863;
To provide a database of reading experiences within the relevant zones and dates;
To provide a range of comparative case-studies on colonial institutions and associations, and indigenous and settler writing across the three zones;
To outline a new literary and cultural geography of the region.
Project Funding:
This project is funded by the European Research Council (ERC) under the Horizon 2020 research and innovation programme.
Support and Development:
Mr Niall O'Leary (Digital Humanities Specialist); James Joyce Library, University College Dublin (Metadata Consultants); Research IT, University College Dublin
To learn more about our case-studies and find out about forthcoming events before our official project website is launched in September 2017, please visit our project blog: http://southhem.org
To visit our official project website, click here: http://www.ucd.ie/southhem/