IEHG/UCD NDTP Virtual Grand Rounds : Hepatitis C Treatment – a Global Success Story | 29th April at 8am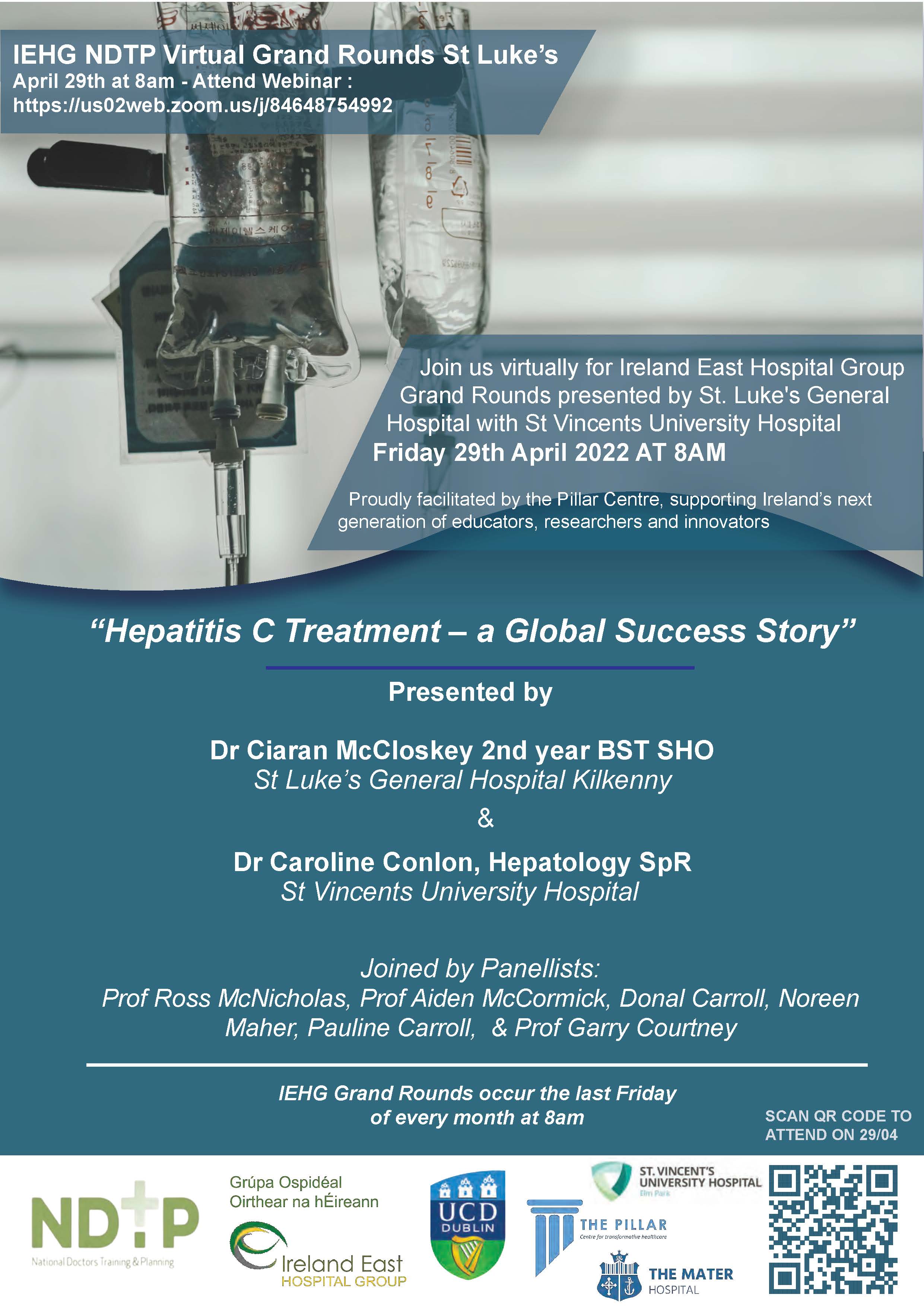 UCD Health Affairs and Ireland East Hospital Group (IEHG) NDTP are launching their 9th Virtual Grand Rounds from St. Luke's Hospital Kilkenny and the Liver Transplant unit in St. Vincent's University Hospital on Friday, 29th April 2022 at 8am.
The presentation will focus on the medical antiviral treatment of Hepatitis C and the surgical treatment for Hepatitis C induced hepatoma and chronic liver failure and will involve case and topic presentation followed by panel discussion with.
"Hepatitis C Treatment – a Global Success Story"
Presented by
Dr Ciaran McCloskey, 2nd year BST SHO, St Luke's General Hospital Kilkenny
&
Dr Caroline Conlon, Hepatology SpR, St Vincents University Hospital
Joined by Panellists:
Prof Ross McNicholas, Prof Aiden McCormick, Donal Carroll, Noreen Maher, Pauline Carroll, & Prof Garry Courtney
The link for this webinar is available here (https://us02web.zoom.us/j/84648754992). You can also scan the QR code on the poster with your phone.
This webinar was facilitated by the Pillar Centre, supporting Ireland's next generation of educators, researchers and innovators.