IEHG/UCD NDTP Virtual Grand Rounds | St Columcilles Hospital, 25 March 22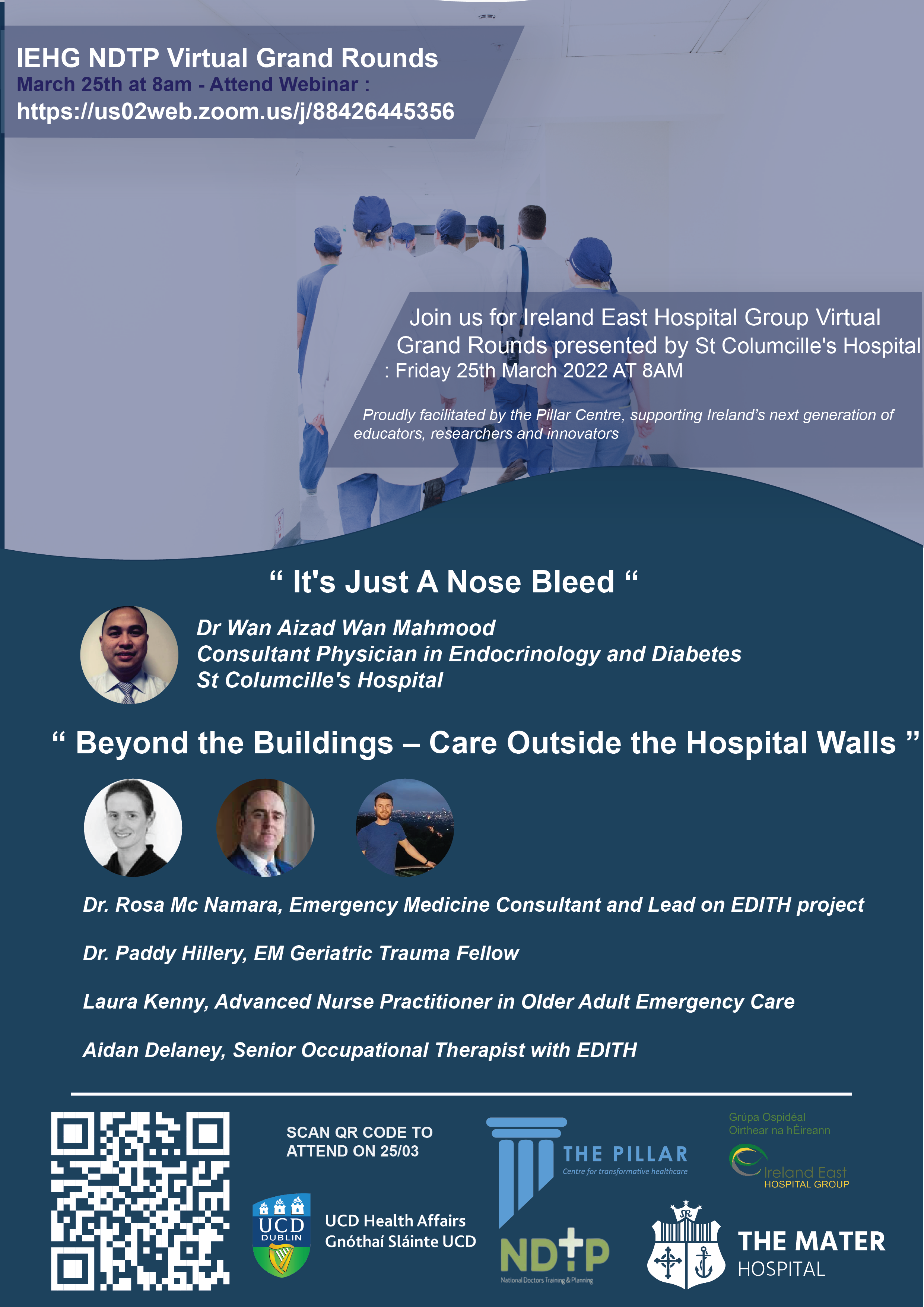 UCD Health Affairs and Ireland East Hospital Group (IEHG) NDTP are launching their eighth Virtual Grand Rounds from St. Columcille's Hospital on Friday, 25th March 2022 at 8am.
This fascinating IEHG Virtual Grand Rounds from St. Coumcille's Hospital starts with a case presentation on Phaemchromocytoma, followed by a presentation from the Emergency Department in the Home (EDITH) service which is a frailty response service, providing emergency medical and occupational therapy input to adults aged 65 and over providing an alternative to Emergency Department presentation.
Details of the presentataions and the speakers are on the above poster.
The link for this webinar is available here (https://us02web.zoom.us/j/88426445356). you can also scan the QR code on the poster with your phone.
This webinar was facilitated by the Pillar Centre, supporting Ireland's next generation of educators, researchers and innovators.