Digital Research Skills e-learning project
Digital Research Skills e-learning project.
Congratulations to Dr McGuiness and Dr Crystal Fulton on the launch of their Digital Research Skills e-learning project that took place on Wednesday 6th of December in The School of Information and Communication Studies.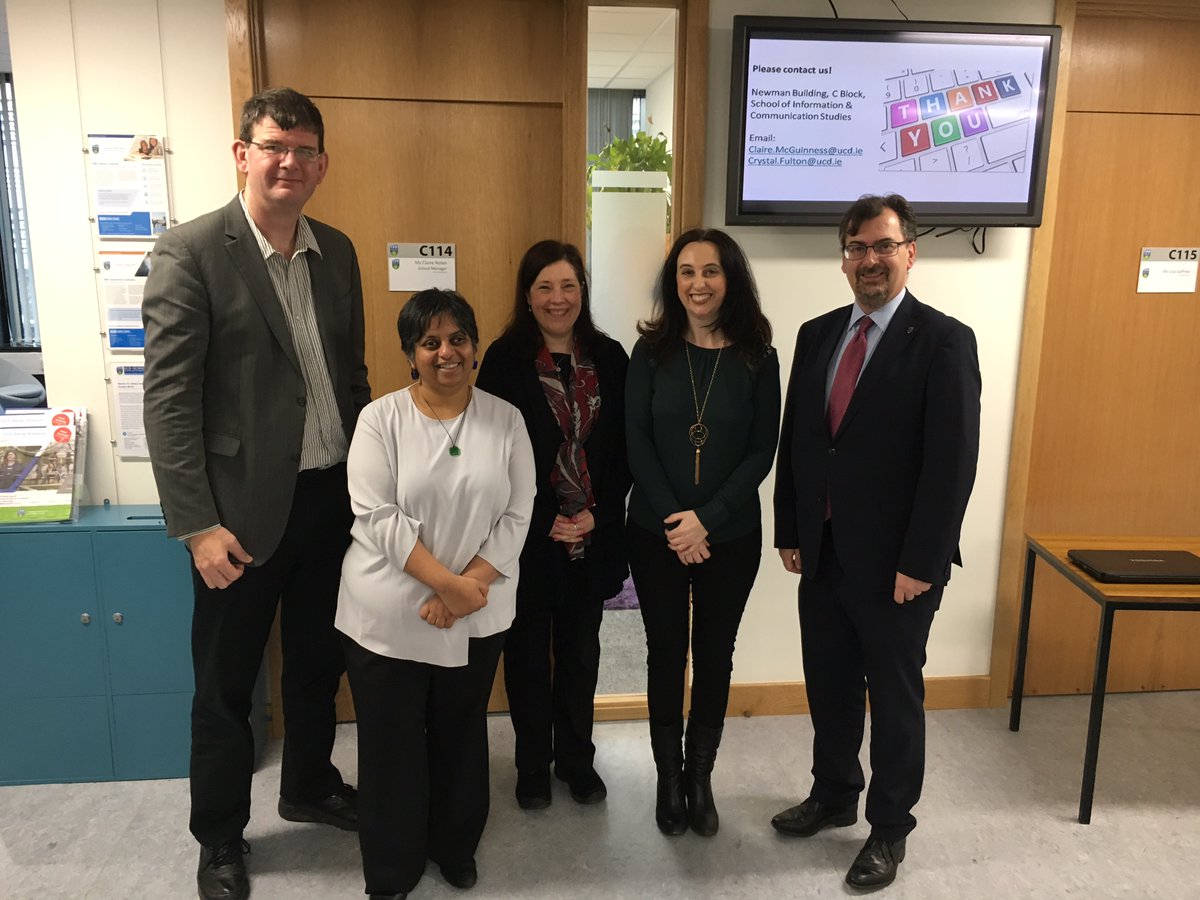 ‌‌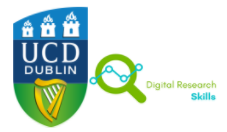 ‌
Embedding Digital Research Skills i

n the Undergraduate Curriculum.

Dr. Claire McGuinness & Dr. Crystal Fulton

School of Information & Communications Studies

Our project supports the development of digital research skills through embedding 6 original, interactive e-tutorials in the curricula of the BA and BSocSc degrees, focusing initially on the Information & Social Computing subject major, and delivered via the university's VLE Blackboard. It has been generously supported by the 2017 UCD Learning through Research Seed Funding scheme and contributes to UCD's overall strategic focus on digital capacity in higher education and curriculum enhancement initiative on embedding research in the undergraduate curriculum. Our research aim has been to explore students' general attitudes to digital forms of learning and to use their experiences to enhance student learning in the online environment. Embedding Digital Research Skills focuses`on the undergraduate learning experience in the online context, a space where students increasingly find the tools and resources needed for their digital research.

It is clear that students today face multiple challenges in learning how to do research in an increasingly complex digital environment. Research has shown that while digital technologies have had a mostly positive impact on student research skills, enabling increased self-sufficiency and opening up 'a vast world of multimedia resources,' they also make it more challenging to find credible information, and may in fact discourage students from using a wider range of resources for research (Purcell et al, 2012). The suite of 6 e-tutorials has been designed to help prepare undergraduate students for academic research, providing foundational digital research skills that students can apply across their academic programmes. Importantly, the e-tutorials facilitate self-reinforced learning, since students can refer to and review e-tutorials at any time, enabling them to satisfy their training needs when skills are needed. Peer input to the e-tutorials further enables students to help identify and address their learning needs. As Open Educational Resources (OERs), these e-tutorials will be available, under Creative Commons licenses, to all UCD staff who wish to embed them in their undergraduate modules.

Suite of 6 digital research skills e-tutorials, by UG programme level

Stage 1: Managing Your Research with Web-Based Tools

Stage 1: Understanding Digital Research Ethics

Stage 2: The Academic Web

Stage 2: Foundational Social Media Analytics for Research

Stage 3: Digital Tools for Managing Research Data

Stage 3: Data Visualisation for Novice Researchers

Sample Screenshots from E-tutorials
Project Launch
We had the pleasure of launching our project and showcasing the completed e-tutorials on Wednesday 6th December 2017 in the School of Information & Communications Studies. Attendees, who included the Vice-President for Academic Affairs, Prof. Mark Rogers, and the Principal of the College of Social Sciences and Law, Prof. Colin Scott, were invited to try the e-tutorial demos and to offer us feedback on the work.
How do I get access to the e-tutorials for my modules?
We will be delighted to share our e-tutorials with you, when they are fully complete. Currently (Dec 2017-May 2018), we are in Phase 2 of our project, and are testing them with our undergraduate students. We will be making adjustments based on the feedback we receive, and expect that we will be ready to release the final e-tutorials during Summer 2018, when all user testing has been completed and they are ready to be rolled out in modules outside of the School of Information & Communication Studies.
We will be providing a package to any interested UCD staff, which will include the six original e-tutorial files (zipped), as well as instructions on how to embed them into Blackboard. If you would like additional information on the use of Digital Badges in Blackboard which are linked to the e-tutorials, let us know.
If you wish to be added to our list of interested staff, or for further information, please contact claire.mcguinness@ucd.ie or crystal.fulton@ucd.ie
UCD School of Information and Communication Studies
Newman Building, University College Dublin, Belfield, Dublin 4, Ireland. T:
+353 1 716 8360