A seminarian's journey to St Petersburg wins 2021 UCD Maeve Binchy Travel Award
Posted 11 May, 2022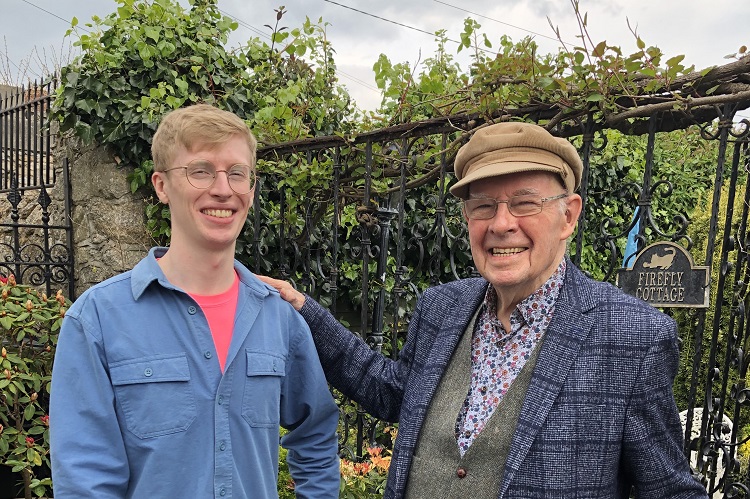 An aspiring novelist whose work will will chronicle the journey of an Irish seminarian travelling towards St Petersburg is the winner of this year's UCD Maeve Binchy Travel Award.
Declan Toohey, a current MFA student of Creative Writing at UCD School of English, Drama and Film, will use the coveted literature bursary to help research the third book in a proposed three-part series titled 'the Madness and Misguided Masculinity trilogy' - the first novel of which, Perpetual Comedown, is to be published by New Island in early 2023.
"I'm honoured and thrilled to be this year's recipient of the Maeve Binchy Travel Award," Declan said.
"The idea for this project has been in my mind for some time now – so it's a dream to get the opportunity to start researching the novel in earnest.
"Without the award, the necessary fieldwork would be simply impossible. I can't thank Gordon Snell and the judging panel enough.'
Beyond happy to be the recipient of the Maeve Binchy Travel Award this year. I have nothing but thanks for Gordon Snell and the judging panel at UCD https://t.co/snp3FXzLwK

— Declan Toohey (@DeclanToohey) May 10, 2022
Valued at €4,000, the 2021 award will allow Declan to research a novel tentatively titled Dead Goals, in which an unhinged Irish seminarian travels towards St Petersburg by boat and train but ultimately fails to reach his destination.
The UCD Maeve Binchy Travel Award was inaugurated in 2014 to commemorate UCD alumnus Maeve Binchy, one of Ireland's best-loved writers.
The annual award is open to any UCD humanities student (undergraduate or postgraduate) and is sponsored by the Binchy/Snell family in memory of the writer's love for travelling.
"This year marks the 10th anniversary of the death of Maeve Binchy, and it's a very special honour for us to mark her rich continuing legacy for writers and readers through this award," said Professor Margaret Kelleher, convenor of the competition.
"Declan is a very worthy winner and we look forward to the launch of his forthcoming novel and his future writing. On behalf of the judges, warm thanks to all who entered this year and we encourage students to reapply in years to come."
The 2021 award judges were Niall MacMonagle, Éilís Ní Dhuibhne and James Ryan.
Previous UCD Maeve Binchy Travel Award winners include Henrietta McKervey, John McHugh, Aaron O'Farrell, Ryan Murphy, Rosa Jones, Gráinne Daly and Sree Sen.
By: David Kearns, Digital Journalist / Media Officer, UCD University Relations