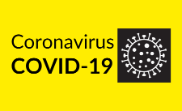 2021/22 Guidance for Students
(July 13th 2021)
The School of Physics is awaiting sectorial guidance in preparing the details of how teaching, learning and assessment will be conducted for the coming Autumn Trimester, in line with public health guidance.

We aim to give you the best possible campus and blended learning experience. The School considers face-to-face interaction between students, and between students and faculty, an integral element of your learning journey. While the national response to COVID-19 continues to present challenges in maintaining this experience, we seek to ensure that our students access and use our campus to the greatest extent possible. In particular, laboratory classes are considered essential on-campus activity and these are planned to go ahead on campus to the fullest extent possible in autumn 2021. We encourage you to bear this in mind when considering your accommodation options for September.
A guide to first year physics modules for DN200 can be found here
Despite some offerings appearing as either online or on campus, please rest assured that all students on physics modules will be given equal opportunities to attend on campus. The offerings were created solely for operational reasons to try and retain as much flexibility as possible when planning the online timetable much earlier in the summer.
We know that you are anxious to sort out registration queries but please avoid sending the same email to different staff in parallel. It will be more efficient for everyone if you limit your queries to one email per query.
The School of Physics has adopted the following general teaching and assessment principles for the Autumn Trimester:
Essential laboratory/practical teaching sessions will go ahead for all students on campus, we are planning to facilitate students to do as much of the usual lab/practical work as possible, but individually rather than in groups. This work is integral to the vast majority of our degree programmes and cannot in the main be done remotely.


Tutorials will go ahead, on campus if possible and remotely where this is not possible.


Where it is not possible to deliver lecture classes in person, lectures will be delivered remotely; synchronously using scheduled timeslots (and material made available through Brightspace) or asynchronously, through pre-recordings, in some cases.


Module assessment will, as much as possible, incorporate an in-trimester or continuous assessment approach. However, there will be a need to maintain some timed and invigilated examinations, primarily for students in stages 3 and 4 of their undergraduate studies and for taught MSc students, for modules for which this kind of assessment is appropriate.


For the full-year modules Space Mission Design and Astronomy Field Trip which normally involve foreign travel the situation is unclear at the moment but the modules will commence in the autumn, in line with the principles outlined here.
UCD School of Physics
University College Dublin, Belfield, Dublin 4, Ireland. T:
+353 1 716 7777