Welcome to the UCD College of Business Global Campus. To support your studies at UCD, we have a multi-faceted team trained to provide a quality student experience. Please find here the staff contacts for the different programmes offered through the UCD College of Business Global Campus.
Local Faculty - Asia
UCD College of Business has a number of local faculty who are based full-time in Asia to support students. Please find their details below.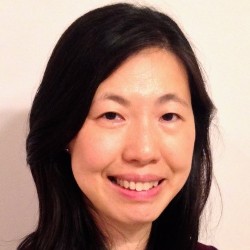 Dr Cubie Lau
Faculty Member, Singapore
Cubie is a full-time faculty member for University College Dublin (UCD) based in Singapore. She received her PhD from UCD, and undergraduate degree in Hong Kong and masters degrees from both the UK and Hong Kong. Prior to joining UCD in Singapore, Cubie held a one-year visiting position at the Hong Kong University of Science and Technology. She is a member of the Academy of Management and the Society for Business Ethics.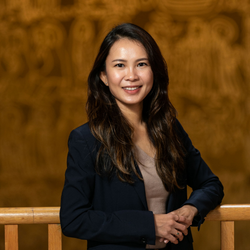 Dr Tiffany Thng
Assistant Professor of Finance
Prior to joining UCD Global Campus, Tiffany was a faculty member at UCD Michael Smurfit Graduate Business School. She spent several years in the banking industry and graduated with a Ph.D. in Finance from the University of Reading. With industry practice, she is keen on learning and developing research ideas in data science and corporate governance.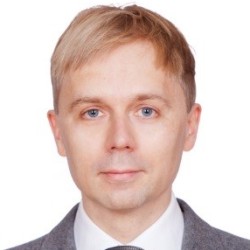 Dr Markus Vanharanta
Faculty, Hong Kong
Prior to joining UCD's Asian program, Markus held a faculty position at the University of Lancaster. He has been a Senior Fellow in the Foundation for Management Education, a Visiting Fellow in the City University of Hong Kong, and an ASDA-FME Post-Doctoral Fellow in the University of Lancaster. Born in Finland, Markus spent many of his formative years in Japan, Hong Kong, the USA and the UK. He also has extensive international lecturing experience in the UK, Hong Kong, Singapore and Sri Lanka.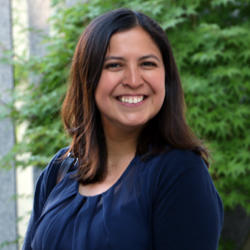 Dr Susan Calderon Urbina
Assistant Professor of Marketing
Susan holds a PhD in Marketing from IE Business School at IE University, an MBA from Nanyang Business School, and an undergraduate degree in Communications from the University of Lima. Before joining UCD, Susan was a lecturer at IE University, the Catholic University of Peru, and the University of Lima, among others. Susan has practical experience as an entrepreneur and has also worked for different global media strategies for brands and products such as Movistar.