Student Engagement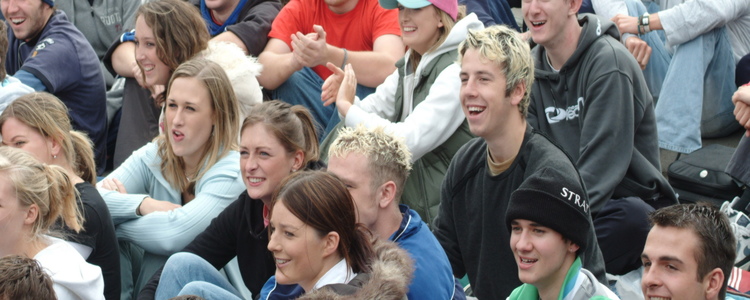 At UCD student engagement means working in partnership with our students to facilitate and promote student participation in key aspects of the University's operation. This can mean your participation in governance through student representation on the various university committees and decision-making bodies or it can mean the university listening to your views about your student experience through various feedback mechanisms.
Show/hide content Open Close All
Feedback is an important way in which you can let the University know how you feel about your experience at UCD. It helps the University to identify opportunities to improve and enhance what we do and plays an important role in our quality evaluation processes. There are a variety of ways you can provide feedback to the University, including through formal survey mechanisms or through liaising with student representatives, such as your class reps, so that they can represent your views or concerns at relevant school or progamme meetings and other staff /student fora.
Module Feedback: UCD operates an anonymous, online student feedback system to ensure that you are given a voice in the module enhancement process as part of UCD's evidence-based quality assurance of modules. The Survey Process document will give you an overview of how UCD's Student Feedback on Modules system works.
Other annual surveys include:
The UCD Student Charter commits the University to working in partnership with the Students' Union to ensure that students are represented at all levels of your University and support procedures and protocols that allow students to make positive suggestions for improvements to ensure effective governance and management of academic, administrative and social activity.
Students are represented on many of the University's senior committees by Students Union Sabbatical Officers and other elected student representatives such as the College Officers. This includes the University's most senior academic and institutional governing bodies: Academic Council, Governing Authority and many of the University Management Team subcommittees.
Class Reps
There are around 270 seats available, and any UCD student can run to represent their class. As a class rep you will do things like; attend student council meetings, represent your classmates by providing feedback to schools or programmes on issues raised and running social media channels for your class. You also might get involved in organising events and raising money for charity. For more information see: https://www.ucdsu.ie
Student Representation Project
A recommendation of the recent Institutional Quality Review is: UCD should review the partnership approach it aims to take in engaging with students, ensuring Students' Union representative structures are utilised, creativity and innovation in feedback is encouraged, and that training provided is adequate to enable students at all levels (from class representatives to sabbatical officers) to engage effectively. [4.41].
A project has been launched to undertake this review. It will be jointly led with the Students' Union. For information about the project and the membership of the project working group please see below.
Update:
An interim working group report has been endorsed by UMT Student Experience Group. One of the recommendations supported was the development of a comprehensive and coordinated induction programme for SU Sabbatical Officers and the development of good practice guidelines for committee chairs and secretaries for the orientation of student members to university committees. The guidelines are available below.