The Trial Visual Art Installation
The Trial Visual Art Installation
The Trial is a compelling visual art installation on healthcare and human rights in the Irish criminal justice system. This four-channel synced video and sound visual art piece was created for exhibition in the Old Courtroom, Kilmainham Goal Museum. On multiple screens, three characters – Tommy, Charlie, Neili – tell the real life stories of those who have been held and worked in Irish penal institutions during the nineteenth and twentieth centuries. The Trial was exhibited in the resonant space that is Kilmainham Gaol Courthouse.
Directed and produced by visual artist Sinead McCann, The Trial is a collaborative artwork made with five men from the Bridge Project, Dublin 8, who have lived prison experience, and draws from historical research by UCD historians, Catherine Cox and Fiachra Byrne working on a Wellcome Trust funded research project, Prisoners, Medical Care and Entitlement to Health in England and Ireland, 1850-2000.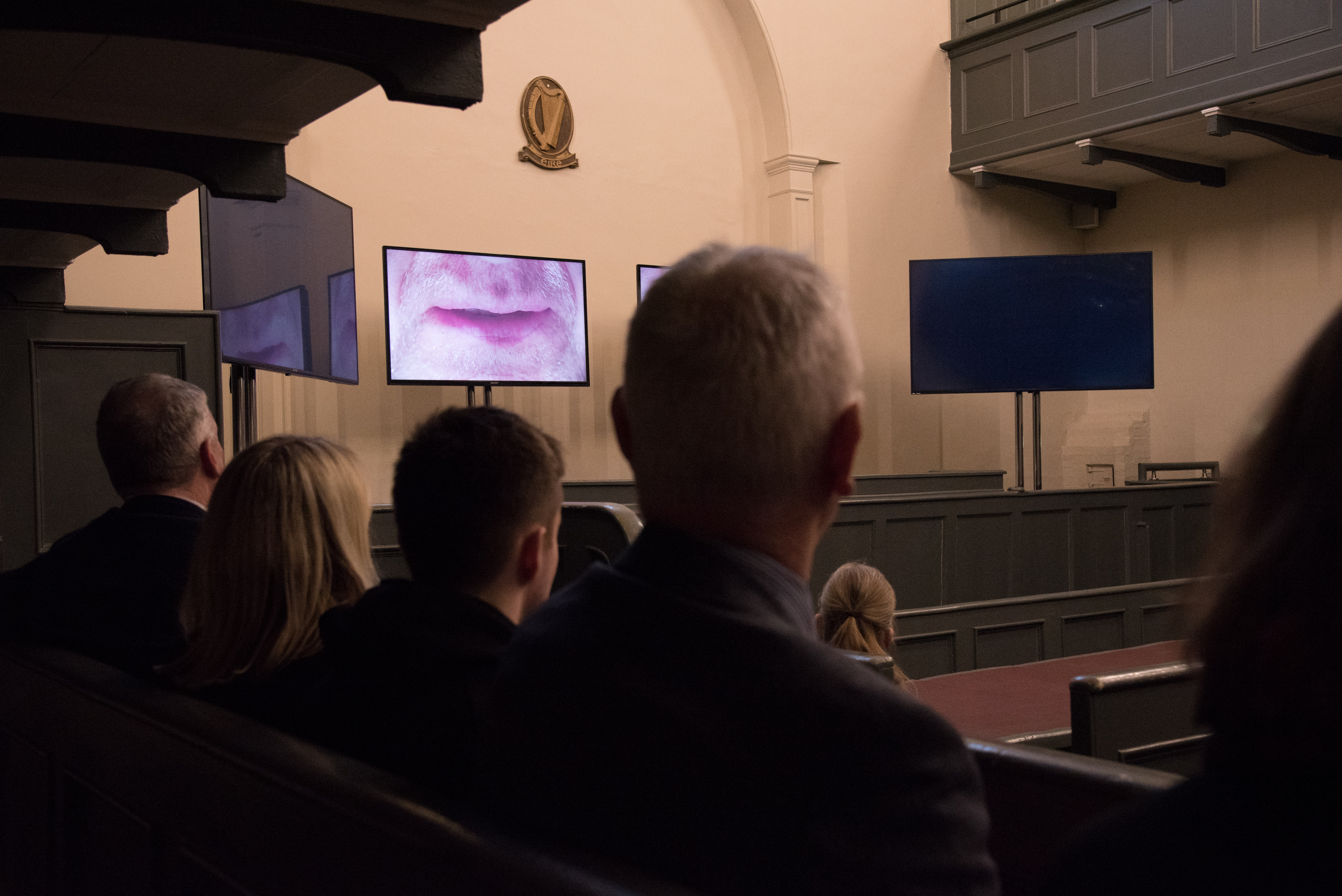 Catherine Cox, Fiachra Byrne (UCD) and Sinead McCann (visual artist) worked collaboratively with creative professionals and community groups to engage a wider audience with our historical research and examine contemporary concerns within today's prison system.
By bringing their historical research on prison health to people with direct experience of these issues, Catherine, Fiachra and Sinead developed a collaborative artwork that combined multiply perspectives. They designed a high-quality community engagement process using history, visual art, applied theatre, poetry, drama, and film. The Trial was funded by a Participation Award from the Arts Council of Ireland, and a Community Engagement award from Dublin City Council.
An important aim of The Trial was to critically engage the public about healthcare in Irish prisons, past and present. The Trial invites visitors to reflect on individual experiences across history and on the human right to health. Between 12-26 April 2018, there were 20,980 visitors to The Trial, a fantastic example of community engagement.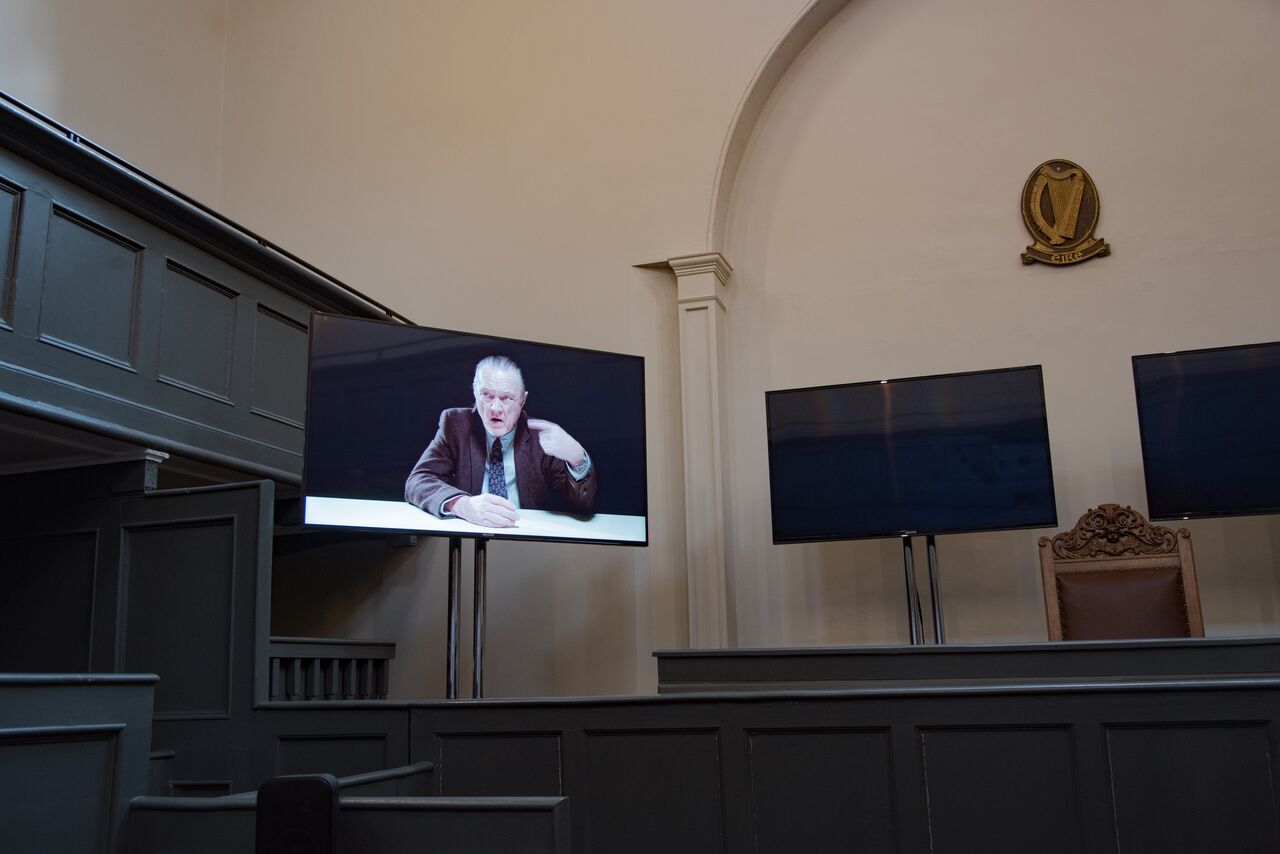 Image Credit: © Sinead McCann, The Trial, 2018, Old Courtroom, Kilmainham Goal Museum, Dublin 8.
Photograph by:© Conor Mulhern, Courtesy of artist Sinead McCann