Walk While You Can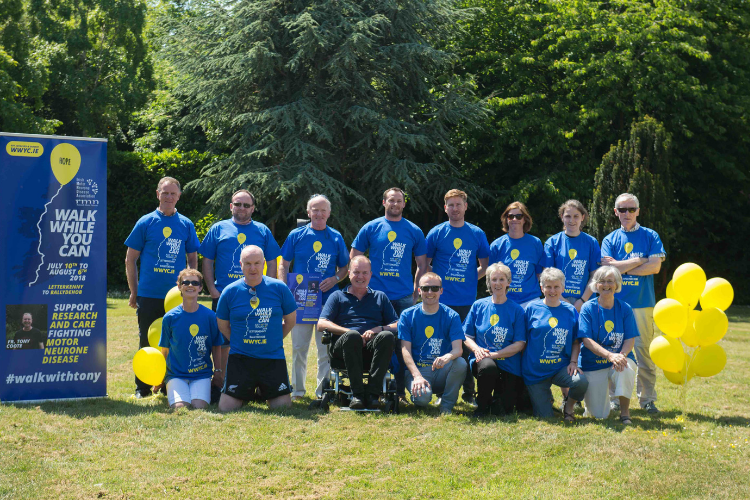 UCD staff, students and alumni came out in force to support former UCD Chaplain Fr Tony Coote during his 535km walk from Letterkenny to Ballydehob, which aimed to highlight the plight of Motor Neurone Disease sufferers in Ireland.
Following his own recent diagnosis with the disease, Fr Tony came up with the idea of walking the 535km distance under the banner of 'Walk While You Can' and the hashtag #walkwithtony.
Determined to turn his experience into 'a positive force for future generations of MND sufferers', Tony started the walk in Letterkenny, Donegal on July 10 2018, and ended it on August 6 2018 in Ballydehob in West Cork.
Speaking about the walk, Fr Tony said he wanted to use the time he has left, and his voice, to do something positive by raising money and awareness about this disease.
Finding himself part of a vastly under-resourced medical world of lengthy waiting lists, over-burdened medics and medication that is over 24 years old, he was shocked to learn that only three specialist nurses cover the 400 people living with MND in Ireland.
'By supporting the walk, you are not only lending your voice to our call for better supports and services for people living with this, and other neurological conditions, but you are helping make those supports possible.'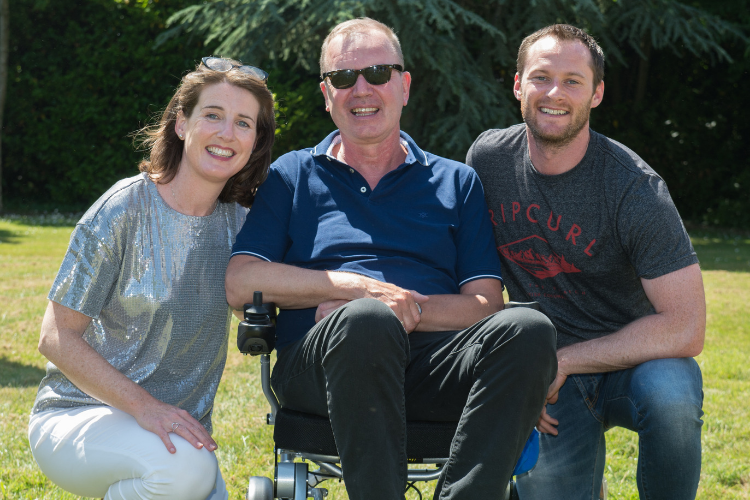 Reflecting on his diagnosis, Fr Coote, who has lost the control of most of his left hand and his left leg and he now uses an electronic wheelchair, said: 'This time last year I was fit and healthy, I had no idea what was in store for me. None of us know when it might be our turn.'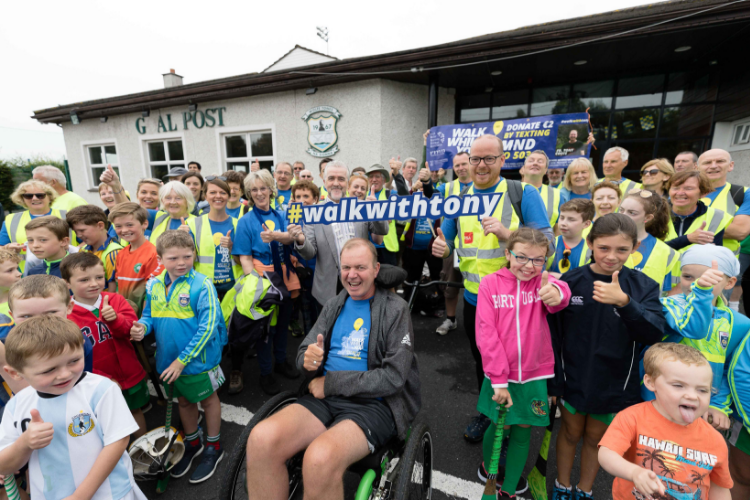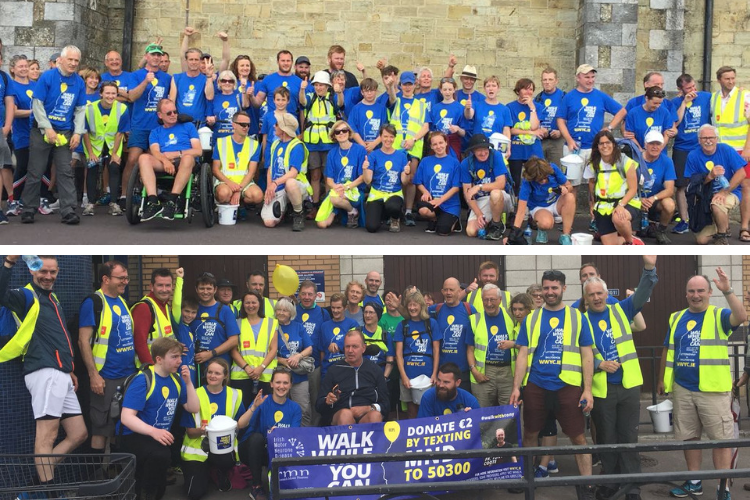 Tony thanked his former UCD colleagues, friends, students and UCD Volunteers Overseas for supporting him in his campaign.
The walk has to date raised over €700,000, more than doubling it's original target of €250,000 with all funds raised going directly to Research Motor Neurone for new medication research and to the Irish Motor Neurone Disease Association for the care of those living with the illness.
UCD honoured Fr Tony with an honorary doctorate in December 2018 for his 'outstanding service to all', specifically acknowledging his work on Walk While You Can, and his work in UCD, including establishing UCD Volunteers Overseas with Professor Frank Monaghan and the 'Please Talk' campaign. You can read more about the conferring here.
You can find out more about the walk and how you can get involved in Walk While You Can 2019 on the IMNDA website.