Props used in Juggling Skills
Juggling Skills primarily revolve around throwing objects in the air and catching them. Here is a short list of the usual props used for Juggling Skills.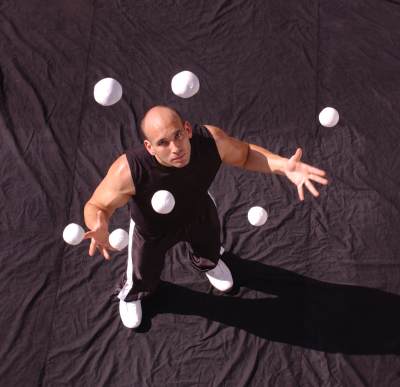 Juggling Balls
Usually utilised in sets of three or more. There is great diversity in ball styles used in Circus Skill; beanbags, stage balls, russian balls, bounce balls, and silicone-filled balls. There is a massive stockpile of juggling tricks one can perform with balls.

Go to top
Juggling Clubs
Sometimes referred to as pins due to their resemblance to bowling pins, there are a wide variety of Juggling Clubs available from one-piece to composite in an array of styles which vary the length and width of the bulb, length and wrap of the handle and weight. Slightly more complex to learn than Juggling Balls, not only must you learn the pattern but also how to spin the club correctly.

Go to top
Juggling Knives
A variant on Juggling Clubs, the Knives used are specially balanced, usually in a scimitar-shape, and have a bevelled edge on the "blade" so as to appear sharp. In reality, Juggling Knives are rarely sharp as the risks outweigh the benefits for the performer, though some performers use real machetes.

Go to top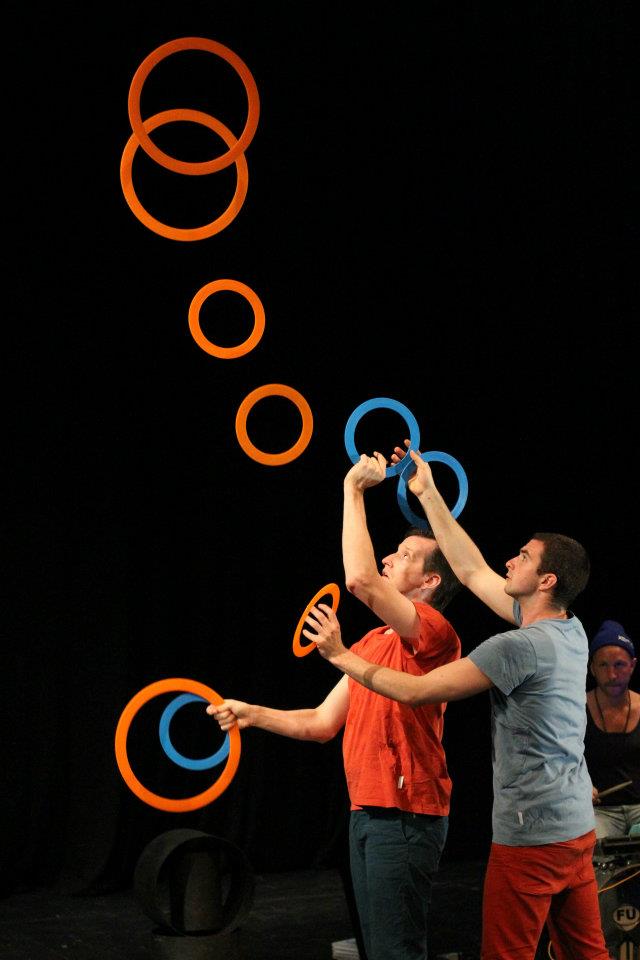 Juggling Rings
Typically flat, plastic rings which are juggled in sets of three or more in patterns similar those in Ball and Club Juggling although the difference in the spectacle of the profile to front-on views adds a novel aspect of aesthetics lacking from those Skills.

Go to top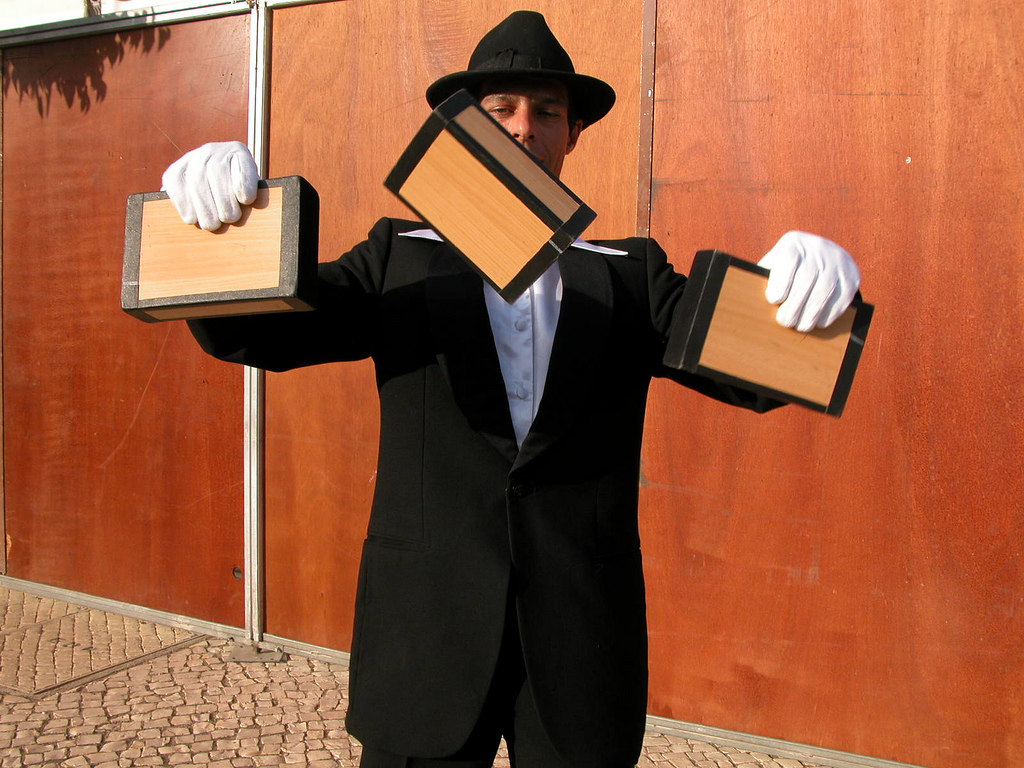 Cigar Boxes
Originally performed using actual Cigar Boxes, nowadays these props are purpose-built, rectangular hollow boxes made with either plastic or wood with either rubber or suede strips on the two smallest sides. The basic trick involves the performer using two of the Cigar Boxes to flip another, and elaborating on that with an array of other patterns.

Go to top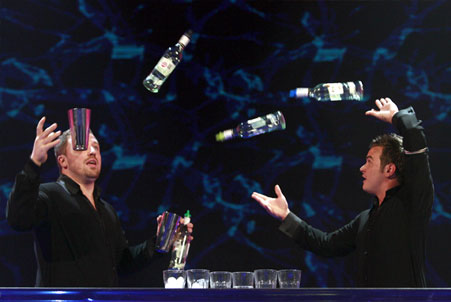 Bar Flair (Extreme Bartending)
Combining mixology and Circus, these props are most often found behind a typical cocktail bar; shakers, glasses, and bottles with pour-tops which contain the relevant liquids. This skill requires showmanship, Juggling Skill and a knowledge of mixology in order to be performed optimally.

Go to top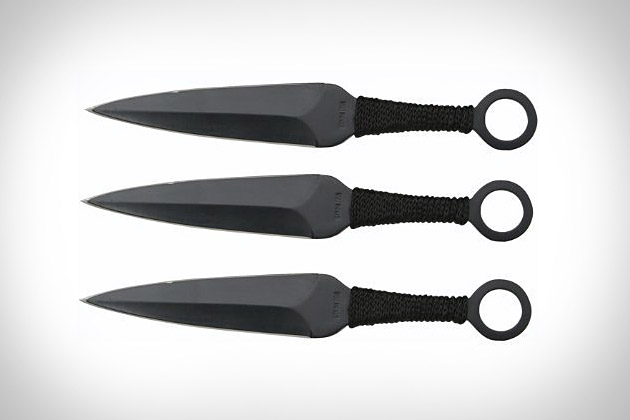 Throwing Knives (Impalement Arts)
Not just any knives, these are similar to Juggling Knives in that they are specifically designed so that the weighting is optimal for throwing. There is a massive inventory of styles, balances, cuts and materials available, even those with adjustable weights.

Go to top