About Us
UCD Access & Lifelong Learning
Our Strategy, Vision and Mission
Strategy
The UCD Access & Lifelong Learning Strategy 2020-2024 - Enabling a University for All is grounded in the UCD strategy - Rising to the Future, (UCD 2020), EDI Strategy and Action Plan 2018 - 2020 – 2025, the Education and Student Success Strategy (UCD 2021), and the requirements of the Performance Compact agreed between UCD and the Higher Education Authority (HEA). In particular, Rising to the Future foregrounds the provision of 'an inclusive educational experience', highlighting the centrality of a mainstreaming approach in fostering inclusion, appreciating the contribution of all students, and removing barriers to access, participation and success (UCD 2020 p. 22).
Vision
UCD Access & Lifelong Learning's vision is that UCD will be a University for All, where all students, regardless of background or circumstances, feel welcome, belong and are valued. In doing so, all students can undertake their studies, participate fully in the life of the University, and realise their academic, professional, career and personal goals.
Mission
UCD Access & Lifelong Learning work to enable the University fully to realise its ambition to be a University for All, where access and inclusion is everyone's business.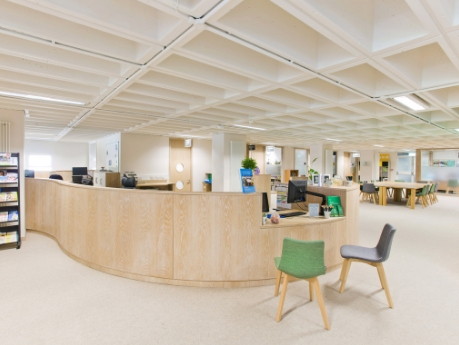 Our Shared Values
At Access and Lifelong Learning, we understand and support UCD's mission to adhere to a set of shared values. As such, collegiality, creativity, diversity, engagement, excellence and integrity underpin everything we do in ALL
Collegiality - ALL promotes this value through developing quality relationships internally amongst our staff, community partners, stakeholders and nurturing interactions between our staff and UCD students
Creativity - ALL expresses this value through the opportunities to develop inventive ways to go beyond the expected in creating positive experiences for UCD students
Diversity - ALL reflects this value through the celebration of UCD's diverse cohort of students and by creating initiatives that serve the needs of these students
Engagement - ALL practices this value through harnessing the talents of our staff to motivate and engage our underrepresented communities, community links, cultural partners and external stakeholders
Excellence - ALL interprets this value through appreciating that excellence is not easy to attain but is required through hard work, ingenuity and skill to service UCD's students
Integrity - ALL exemplifies this value through maintaining the highest ethical and professional standards in how we interact with students and colleagues
Our Location
The UCD Access and Lifelong Learning Centre is located in the heart of the UCD Belfield Campus, in the James Joyce Library Building. Our opening hours are 9:00am to 5:00pm, Monday to Friday.
View our location on Google Maps

Joy Omoruyi, Nursing Student and Access Leader
UCD's Access and Lifelong Learning Centre has very open and accessible "vibes". There are loads of facilities and services available for students to use and lots of opportunities for students to get involved with the Centre. The staff in the ALL centre are also very welcoming, kind and supportive. I think this really comes across in the work that they do and I'm grateful they are there.