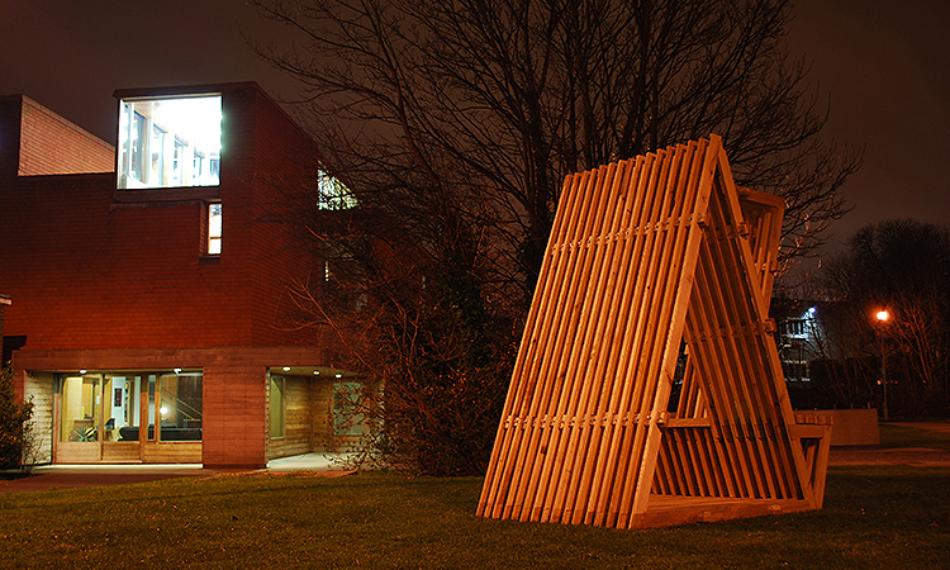 The School enjoys excellent facilities and resources on a satellite campus to the west of and a ten minute walk from the main UCD Belfield campus. Its students and staff enjoy a strong sense of community among the quadrangle of buildings and leafy surroundings. Students enjoy generous work spaces, laboratories, a dedicated library, a cafe and a supplies and equipment shop. The Richview campus provides dedicated teaching spaces for APEP students, including design studios, lecture rooms, small group teaching spaces, GIS and CAD facilities, and research student suites.
History of the Richview Campus
The original Richview estate house, located on 22 acres, was built in 1790 by the Powell Family. It was bought by the Masonic Order in 1885 and turned into a boarding school with a series of extensions and other buildings added over the next 100 years. The most noteworthy is the first extension to the original house, designed by Sir Thomas Drew. It was then bought by UCD in 1974 and annexed to the main Belfield campus.
Newstead Campus
Newstead is located between the Richview and the main Belfield campus. Originally the site of an 18th century period house, the Dutch firm Phillips founded a factory here in the 1950s. Today the former factory buildings house the Landscape Architecture design studios, staff offices and lecture rooms.
Richview Library
The Richview Library, a branch of the main UCD library, is a unique and valuable collection of material covering architecture, planning, urban studies and others and includes printed media and digital formats. It is a unique collection in UCD and on the island of Ireland and is used by many from around the University. It is an integral part of the education of architects in UCD.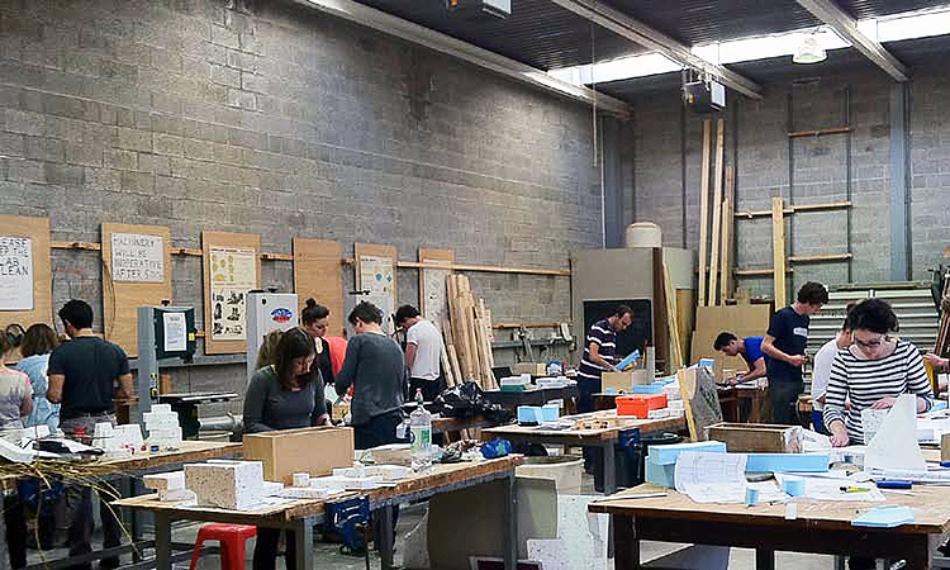 Building Lab
The Building Laboratory is a large workshop space which serves various functions for the architecture programme. During the first 3 years of study, architecture students are required to attend a series of trainings and demonstrations in the Lab. These sessions include trainings in safe use of tools and machinery, simple joinery, brickwork and plaster-casting. Demonstrations include introductions to building components as well as in-depth building trade demonstrations carried out by our technical staff and by the construction industry.
The Lab is an excellent model-making facility, laid out with numerous work benches, with generous space for creative endeavours. It contains a good array of woodworking machinery as well as various small power tools and hand tools. Group projects as well as individual projects are carried out by students of all years, and sometimes these involve 1:1 scale constructions.
The Building Lab is also a key resource for supporting academic research projects. In the past these have included experiments with timber and concrete, and the construction of one off pieces of equipment. Technical support is provided by the Laboratory Manager.
Built Environment Lab
The Built Environment Laboratory (BEL) is a shared resource in Richview and is a facility within the UCD Earth Institute (http://www.ucd.ie/earth/). It is a unique resource in Ireland which provides state-of-the-art equipment and facilities, supported by technical expertise. It provides facilities for modelling (both physical and computational), measuring and field monitoring. Research themes supported include energy and environment, indoor environmental quality, daylight and solar, natural ventilation, building thermal performance, urban climatology and renewable energies. The major equipment components of BEL include a hemispherical artificial sky, thermographic equipment, facilities for the study of ventilation, indoor air quality and thermal comfort and also acoustic analysis of spaces.
School Cafe
The Richview Campus enjoys its own cafe, the social centre of the School.
Contact the School of Architecture, Planning & Environmental Policy
Newman Building, University College Dublin, Belfield, Dublin 4, Ireland. T:
+353 1 716 7777
|
Location Map